BLOG

null
How to decide which HR tech is right for your business
HOW TO DECIDE WHICH HR TECH IS RIGHT FOR YOUR BUSINESS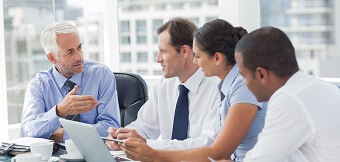 No-one wants to get left behind as tech enhances the human element of HR. Technology makes the many tasks of HR more manageable, but whilst everyone can see the benefits, the plethora of options is overwhelming. So how do you choose which is right for you? Our head of digital recently recorded a podcast on this very topic, so here's my take on the highlights.
Which technology is most likely to make an impact in HR
New technologies surface so regularly it's hard to know which ones are worth even looking at. So we begin by looking at all those available which are the top ones we feel will help HR make the biggest impact:
1. Artificial Intelligence (AI)
AI-powered technologies, such as chatbots are powering applications and interactions, changing the way we communicate. This technology enables conversations to happen 24/7, enabling candidates more flexibility. It has also become beneficial to existing staff, as organisations are now able to provide services which previously could only be offered during working hours, for example if you needed to know how much annual leave you have left. Most importantly, it's taking some of the "manual" work away from employees to enable them to take on more engaging activity, whilst delivering businesses more informed decisions.
2. Blockchain
Blockchain has many applications in the Staffing and HR industry. Dealing in so much personal and confidential data this has the makings of being a real game changer for how we store and manage data. The security offered by Blockchain as people get to understand it more and trust it will drive a change in compliance and verification processes in the HR world.
3. Virtual Reality (VR)
It's no secret companies are starting to use VR technology to give jobseekers a glimpse into their world of work pre-day one. It is also being used earlier in the recruitment process, in the assessment and selection process to realistically understand candidate's capabilities before offers are made. We are also seeing it used more to support occupational health and safety. An employee can record what they are doing physically to ensure they are operating in safe practice.
4. Augmented Reality (AR)
AR is enabling companies to provide a more interactive and engaging candidate and employee experience. Whether it's allowing a candidate to participate in mock client meetings or relevant work activity or as simple as a snapchat filter to increase their engagement, AR is infiltrating HR departments around the world.
Its uses aren't limited to new hires though, apps are popping up in various industries to expand employees' potential. We all might see it in our day to day, replacing video conferencing, allowing employees to attend meetings without physically being there.
First slow down
The speed new technology is being developed and launched at can feel quite daunting, especially when coupled with the sense of urgency companies are wanting to make changes. Never rush a tech investment decision without thinking about what impact it could have.
We've invested in the development and roll out of a change methodology to support our people in taking on a software mind set so they can quickly implement, learn, adapt, go. A key part of this however is the shaping phase and stakeholder engagement. Before you begin consider the problem you are trying to resolve and what you're trying to achieve. What are your objectives? Are you looking to enhance what you already do? Or are you looking to transform a part of your process into a new way of working?
Most technologies look at specific parts of the process as opposed to anything that is end to end. You need to pick out the thing that is going to have the biggest influence in your organisation.
As a workforce solutions provider we work with businesses to implement full recruitment life cycle change, and so we're pretty well versed in what tech solves which area. Don't be afraid to reach out to MSP and RPO companies for advice on what they've implemented to tackle specific issues.
What else do you need to consider?
There will be a number of considerations that need to be made and you want to gain a consistent perspective on each of the conversations that you're having.
Key things to consider:
1. How widely are you planning to scale the technology?
If you're taking this beyond one country or even globally remember the English language is not the same in every country. Taxonomy that accurately reflects your world and that of your customers is critical and, without that, many solutions will not work effectively. For example, "servers" can mean very different things in the US and the UK.
2. What business environment will you be operating in and how might this impact on your choice of technology?
Earlier in the year GDPR, the new EU data regulation took effect, its important you find a supplier who understands the impact on legislations and they are set up to comply with this.
3. How will you get your team on-board?
The reason a new technology is successful is due to its people. Ease of use is a hugely important consideration. Not having employees fully engaged or committed to the success of this technology will result in failure. However, there are a few things you can do as part of the decision process to help you succeed:
Involve employees in the decision making process, ensuring you give an overview of key objectives and how they will contribute
Consider what skills you have available and how the provider can help you upskill everyone
Consider who are your change agents, those who are passionate about digital change and technology and canvas their opinion
Agree what criteria you will use to measure success. If you can't demonstrate you're solving the problem to everyone using the tech then it likely isn't right for you, as you'll struggle to get buy-in later

No matter what solution or tool you're considering the crunch part will be getting your staff on board and ensuring you have the skills and engagement to make it work, so don't neglect this part of the process, and before you make any decisions; listen to the full podcast here.
AUTHOR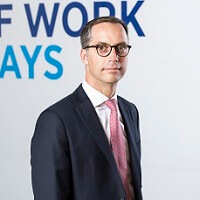 Matthew Dickason
Global Managing Director, Hays Talent Solutions
Matthew is the Global Managing Director for Hays Talent Solutions, having joined Hays in 2005. Previous roles held at Hays include Business Director in the UK and Chief Operating Officer for Asia Pacific. He is now responsible for leading the global business of Hays Talent Solutions and investing to ensure clients retain a competitive advantage in talent acquisition from the delivery of Hays MSP, RPO, technology and modular service solutions.

Prior to joining Hays, Matthew worked within Engineering, Research, Operations and Commercial areas at Johnson Matthey and Corning Inc. He has formal qualifications in Organisational Psychology and Industrial Engineering.