BLOG

null
How to optimise your candidate experience for Generation Z
HOW TO OPTIMISE YOUR CANDIDATE EXPERIENCE FOR GENERATION Z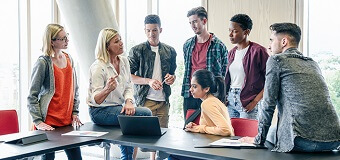 By 2025, Gen Z will account for 27% of the workforce.
Tech-savvy and well-connected, these professionals are writing a new script for the world of work. A generation that celebrates and embraces diversity, is driven by a purpose beyond profit and in search of a company with a strong culture, it's thought that the youngest members of the workforce could inspire long-lasting, meaningful change.
But changing expectations will likely require a shift in workforce strategy. How organisations opt to attract, source and engage school leavers, graduates and apprentices today, will impact their ability to tackle the challenges of tomorrow.
Building a futureproof talent function
In a recent survey of over 1500 Gen Z candidates, over 50% were dissatisfied with their current job due to lack of long-term development or progression opportunities. Nearly half of those surveyed (44%) stated that they would be looking for a new role in the next 12 months, with 63% accepting a lower paid role for a better work-life balance, or a job with more purpose.
An innovative, honest and considered approach will therefore be critical in attracting and retaining the young people you need to power progress.
We've collated our top tips for success:
1. Tell your story
Gen Z consumes content at a relentless pace from an array of outlets, seeking connectivity with brands.
Candidates want to know more about an employer before they apply for a role, with 75% of individuals only applying to organisations that have defined brand values. What's more, organisations will need to go beyond superficial statements and commit to meaningful action in areas such as Sustainability and Equity, Diversity and Inclusion.
Forging, articulating and executing a brand story and ensuring consistency across all areas of your digital estate will be critical in keeping candidates engaged.
2. Time is of the essence.
Over three quarters (76%) of Gen Z candidates would consider abandoning an online application if it took longer than 15 minutes.
This generation has grown up with technology at their fingertips. As digital natives, many expect the same seamless experience offered in other areas of their lives, such as retail and entertainment, to be reflected in their job search.
Organisations can take inspiration from these industries, ensuring the application process is optimised for mobile devices and opportunities are showcased via networking and social applications. Some companies are also seeing success with 'one-click' applications, allowing candidates to share pre-saved information with ease.
3. Lead with Learning and Development
Gen Z has witnessed a staggering amount of technological development in their lifetimes, growing up in households where smart devices, streaming services and social media have quickly become the norm.
Despite the ease with which they have incorporated this technology into their personal lives, there are fears that this is not reflected in the workplace. A recent LinkedIn poll hosted by Hays indicated that 69% of those surveyed did not think that young people possessed the necessary skills to enter the world of work.
To ensure the next generation of leaders and innovators can remain current in a rapidly evolving world, organisations will need to make a clear commitment to Learning and Development during the application process, showcasing the opportunities on offer for those eager to expand their skillsets.
4. You need to get personal
Personalisation is no longer the exception, but the rule. Gen Z candidates want a customised application experience, and the most sought-after talent should be made to feel valued by prospective employers.
Technology can offer a much needed helping hand. Advances in chatbot communications means these 'robotic recruiters' can assist organisations in answering common questions or screening candidates quickly. Engagement campaigns can be tailored to candidates based on location, skills and interests and video footage can offer a behind-the-scenes glimpse into the role.
Organisations should consider tailoring their Employee Value Propositions to different applicants, fine-tuning their offering to cater to differing preferences including remote and hybrid working, compensation and wellbeing.
A one-size-fits all approach will not cut through the noise. Make sure your organisation is heard.
5. Don't kill the conversation
Regular, timely communication can help to prevent candidate drop-off.
Our research shows that 64% of Gen Z candidates would like confirmation of proceeding to the interview stage within one week of applying, a deadline that 36% of employers are not meeting.
Maintaining high levels of engagement with candidates throughout their application journey can be challenging for employers, particularly those with resource constraints. But checking in with candidates at every step and ensuring communication is maintained could be the difference between keeping a winning applicant interested or losing them altogether.
Let's talk about your talent strategy
Looking to find out more about how your organisation can optimise the candidate journey for Gen Z? We can help you position yourself as an 'Early Careers' employer of choice. Speak to the team at Enterprise Solutions, today.
AUTHOR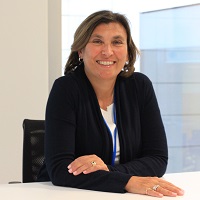 Elisabetta Bayliss
UK & Ireland Managing Director, Entperise Solutions at Hays
With over 30 years' experience, Elisabetta's recruitment expertise spans the UK and overseas, private and public sectors, contingency and contracted business. As the Managing Director for Enterprise Solutions at Hays in the UK&I, she is responsible for ensuring clients retain a competitive advantage in talent management through our technology-enabled MSP, RPO, CMO, SOW and Direct Sourcing solutions.
Other content we thought you'd be interested in