null
How to optimise your candidate experience for Generation Z
ENGAGE AND INSPIRE: HOW TO OPTIMISE YOUR CANDIDATE EXPERIENCE FOR GENERATION Z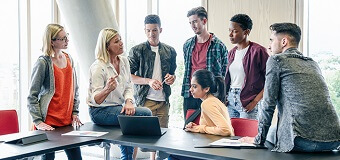 Modern workplaces are currently being shaken up by a brand-new crop of talent – the digitally native Generation Z.
Savvy and connected, these professionals are highly attuned to shifts in the zeitgeist and, even more so than their millennial predecessors, have never known a world without technology. Formulating strategies for attracting and engaging these graduates and apprentices (i.e. 'early careers' talent) will be key for employers in the coming years, and for some organisations it will mean a complete overhaul of their recruitment process.
Attracting the best Generation Z talent
The findings of the Hays What Workers Want Report, which examines what candidates expect from the applicant journey, show that almost half (44%) of Gen Z candidates have left at least one job in the first year because it didn't match expectations formed during the application process.
An innovative approach will be critical to attracting and retaining the talent you want, so here are a few tips for success:
1. Articulate your employer brand
More than any other generation, Generation Z is constantly consuming content, and candidates seek connectivity with brands. We're frequently hearing how important it is to be genuine and authentic in your communications, and articulating your values, what you stand for and how you talk to customers is crucial for engaging applicants. Our What Workers Want research shows that three quarters of Gen Z professionals will ONLY consider applying to organisations that have defined brand values, and keeping these consistent across all brand touchpoints will be of vital importance if you are to keep candidates interested.
2. Make applying quick and easy
Our research shows that, cumulatively, over three quarters (76%) of Gen Z candidates would consider abandoning an online application if it took longer than 15 minutes. Creating a seamless application experience is vital – so ensure yours is fully optimised for mobile devices and if possible, enable candidates to apply for a job through LinkedIn or a similar platform that enables a one-click application.
3. Emphasise skills development
As the aforementioned 'digital native' generation, Gen Z have seen a truly staggering amount of technological development in their lifetimes, and they are aware of the importance of keeping apace with the latest changes. One of their chief concerns, perhaps even more than salary or benefits, is remaining current in a rapidly evolving world, and therefore emphasising the professional development on offer in a role will be of great importance.
4. Personalise the experience
Personalisation in marketing is now not the exception, but the rule. Gen Z candidates want a customised application experience, and the most in-demand talent should be made to feel valued by their employers, with their individual differences appreciated. Sending a one-size-fits all email response simply will not cut it, and although personalising communication will take extra time and effort, it's the cost of securing the best candidates.
5. Keep talking to your candidates
Clear, regular communication helps prevent candidate drop-off. Our research findings show that 64% of Gen Z candidates want confirmation of moving to the interview stage within one week of applying, a deadline that 36% of employers are not meeting. Maintaining high levels of engagement with candidates throughout their application journey can be challenging for employers, particularly those with resource constraints, but checking in with candidates at every step and ensuring communication is maintained could be the difference between keeping a winning applicant interested or losing them altogether.
Looking to find out more about ways of optimising your candidate journey for Gen Z and how to position yourself as an 'early career' employer of choice?
Listen to our webinar recording in partnership with MyKindaFuture
AUTHOR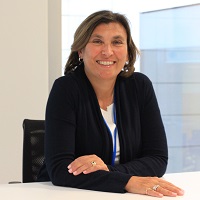 Elisabetta Bayliss
UK & Ireland Managing Director, Hays Talent Solutions
With 30 years' experience, Elisabetta's recruitment expertise spans the UK and overseas, private and public sectors, contingency and contracted business. As the Managing Director for Hays Talent Solutions in the UK&I, she is responsible for ensuring clients retain a competitive advantage in talent management through our technology-enabled MSP, RPO, CMO, SOW and Direct Sourcing solutions.