BLOG

null
How to recognise and reduce stress in your remote workers
HOW TO RECOGNISE AND REDUCE STRESS IN YOUR REMOTE WORKERS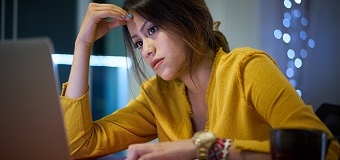 Everyone experiences stress in different ways, which makes recognising the signs of stress in your workforce difficult even when you see them in person every day. However, with more of us working remotely right now, and many understandably anxious, how can you spot and support your team's mental health from afar?
When you check-in be alert for changes
In the multitude of tips for remote working blogs we've all been subjected to recently we've all been reminded to regularly have video call check-ins with our employees to ensure they don't feel isolated.
If you practice active listening on these calls, ask questions to clarify and show comprehension by repeating what the speaker said. You'll help to draw out any ambiguity and stressors.
When you have these be on the watch for persistent changes in your employee. These may be physical, emotional, behavioural. Such as an extroverts becoming withdrawn, or they may be more short-tempered or seem to be e-mailing or working all hours- or much less.
We all will take some time to adapt to new ways of working, but if you notice this worker still behaving different after say a week, it may be time to address the situation.
Acknowledge anxiety
If you want your teams to be open with you, you must acknowledge that what is happening is a cause for anxiety, whilst also reminding them of reasons to be positive. Acknowledge how difficult it is to have your children wanting your attention in the background; or a partner who also has important calls to make in the same room as you; or how isolated you feel if you are physically alone.
Whether this is through an all-hands video call / town hall talking about the current COVID-19 situation, or a company-wide email, explain it's ok to not be ok. Importantly, include where they can get support, such as employee assistance programs (EAPs), online Doctors/therapists, revised sick-leave policies or even sharing of support guides and training.
Most companies don't do enough to promote the support, tools and training they already have. In marketing it is widely acknowledged that you need to spend as much time and money promoting your content as it takes creating it. The same rule applies here.
Watch out for burnout
Often when our teams can't be seen to be working, they feel more obliged to show commitment. This puts a lot of stress on employees and urges them to work a lot more than if they were in the office.
Reaching the point of burnout often happens slowly and gradually and so can be hard to spot. Watch out for signs such as lack of motivation, irritability or depression. Encourage your team to establish routines, take breaks and change their scenery. Try not to contact them, even by e-mail outside of work hours.
Encourage online training
Online training can be a good distraction. It allows them to focus on learning rather than worrying about other issues. Hays Thrive is a new online learning platform developed in partnership with GO1 and features a number of courses on well-being to help your team through this difficult time.
AUTHOR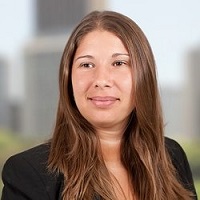 Elly Boggis
Global Service Assurance, People and Culture Director, Hays Talent Solutions
Joining Hays in 2005 as an onsite consultant for one of Hays Talent Solution's local government accounts, Elly progressed her career to manage key accounts in the UK, including clients in the Financial, IT and Public Sectors, before taking the opportunity to move to Sydney in 2012.

Elly worked across Australia and New Zealand and was responsible for the successful delivery of Hays Talent Solution's accounts and the governance and compliance function as well as the project management of the implementation of expanded services to numerous clients.

Elly transferred back to the UK in 2014 where she is now responsible for ensuring we have the correct people, tools and processes in place globally to deliver cutting-edge workforce solutions that help our clients meet their objectives.