BLOG

null
How to secure internal adoption for your SOW management programme
HOW TO SECURE INTERNAL ADOPTION FOR YOUR SOW MANAGEMENT PROGRAMME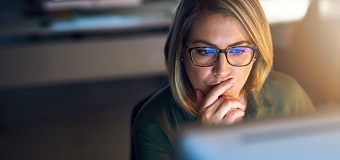 "The more efficient you are at doing the wrong thing, the wronger you become". This is the first part of one of my favourite quotations from organisational theorist Russell L. Ackoff. It came into my mind whilst watching the Statement of Work (SOW) panel discussion at the virtual CWS Summit Europe.
The panel featured the experienced practitioners Christine Morton, Arun Palve, Kreetta Ryodi and Adrian Zuber and it was facilitated by the SIA's Peter Reagan.
At the outset of the discussion everyone agreed that SOW was different to Staff Augmentation and therefore required a different type of solution. But the area I think was missed from the debate was how their programmes are making their SOW engagement managers more successful.
Yes, visibility is important; yes, it is important to distinguish between true and artificial SOW engagements; yes, there will inevitably be opportunities to pay less for certain types of resource; and yes, it is essential to ensure the business is not exposed to unnecessary risk e.g. disguised employment legislation. However, let's be honest none of these will make much of a material difference to engagement managers.
To secure internal adoption I think there are three critical elements in any SOW related management solution:
1. The process infrastructure must be designed to maximise engagement managers 'bang for their buck' – in unsuccessful programmes the processes will be more concerned with driving down the amount of money that the service provider may be charging.
2. The infrastructure should also be designed to shorten the time taken to contract, and onboard SOW based resources, thus increasing their speed to productivity.
3. The solution should seek to minimise the supplier's sales overhead which in turn could create incremental commercial and operational value for both parties.
If these elements are in place then the client organisation will inevitably increase their speed of access to essential skillsets, resources and expertise; they will ensure that the right type of SOW expertise is deployed for the right work and perhaps most importantly of all, they improve their chances of becoming the 'client of choice'.
This blog post is not intended to be critical of any of the panellists. As knowledgeable SOW buyers I am sure that all their programmes incorporate some or all these elements. I just think as workforce programme professionals we sometimes forget the real 'so what' of an SOW solution through the lens of engagement managers, rather than through the lens of a contingent workforce expert.
And what about the rest of the Ackoff quote? He goes on to say "It is much better to do the right thing wronger than the wrong thing righter. If you do the right thing wrong and correct it, you get better." This could have been purposefully written for an SOW context.
AUTHOR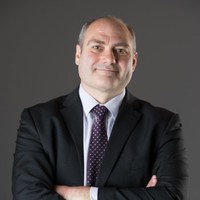 Paul Vincent
Global Head of Services Procurement, Hays Talent Solutions
Paul joined Hays Talent Solutions in May 2019 and is globally responsible for the definition, marketing and delivery of our Procurement, Statement of Work and Supplier Enablement related services.

He has been working on the supply side of the workforce solutions industry since 2015 and before that spent 6 years running his own consultancy practice helping a variety of different organisations to buy and sell business services more effectively. Prior to establishing Insight Sourcing Solutions, he spent 24 years working for BT Group plc where he held a series of senior level procurement, commercial and change management roles.
Paul is a member of the Chartered Institute of Procurement & Supply and Black Belt trained in Lean Six Sigma. During his career he has built up a large and relatively unusual blend of expertise in the areas of Procurement Excellence, Talent Management and Sales & Marketing Effectiveness. This accumulated know-how, underpinned by the practical insights gained from leading a variety of transformational change initiatives over the years, has proved to be hugely beneficial to the organisations he has worked with. Paul regularly contributes to industry publications and is a seasoned keynote speaker.