Content_GLO_HTS_BlogTitle
Asset Publisher
HOW UX CREATES A COMPETITIVE ADVANTAGE IN THE WAR FOR TECH TALENT?
Competing for digital talent seems to be the new frontline in Talent Acquisition across EMEA. Based on what many Human Resources, Talent Acquisition and Business leaders stated, the 2019 trend continues in 2020.
Surprisingly, many Talent Acquisition functions that I speak to have not made any significant changes to their standard hiring processes, failing to adapt to the needs of tech talent. This finding is better highlighted in What Workers Want, the 2018 edition.
Awareness without the correct set of actions leads to stagnation
We cannot ignore our awareness around this anymore and need to start assessing the disconnect between what tech talent wants and what employers provide. Therefore, we are challenging talent acquisition in 2020 to step up to the candidate experience plate. The experts need to start using technology to tailor not just the messages but the end to end experience for tech talent to compete for the best hires.
It seems a bold statement, but 90% of the organisations who complete the Candidate Journey maturity assessment score low on the most critical areas. As a profession, we have tackled the easy to impact areas, while those requiring more investment, more influence have continued to suffer. With organisations all competing for the same small pool of Tech Talent, it will come as no surprise to you that those who do not consider the needs of this group and do not make changes to their approach will lose out.
Ignoring your candidates' expectation is the big new turn-off
Did you know that tech talent will not spend longer than 15 minutes completing an application process? Asking them to build a profile or resume rather than parsing a social media profile like LinkedIn is a significant turn-off. Are you providing a way for talent to contact you to engage in a discussion? It is a better practice than asking them to submit CVs blind or email into the abyss in the hope of a response.
Whether you want that seat at the table is for you to decide. What is clear is that failure to deliver on the tech talent agenda will keep that aim at arm's length at best.
If you want help to quickly identify ways to stay relevant to talent and deliver some impactful changes to your Talent Acquisition process, then click on the button below and see how our Candidate Journey Diagnostic can highlight the opportunities to improve your competitive advantage and start to accelerate your plans for 2020.
Click here to improve your candidate experience
AUTHOR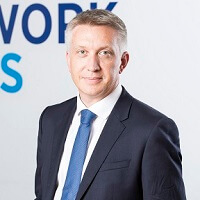 Jon Mannall
EMEA Managing Director and Global Head of Sales, Solutions and Innovation, Hays Talent Solutions

Jonathan is the EMEA Managing Director and Global Head of Sales, Solution and Innovation for Hays Talent Solutions, having joined Hays in 2011. Previous roles held at Hays included Client Director, Service Delivery Director and Head of Sales for the UK. He is now responsible for leading the approach to engaging and securing new clients and to ensuring that the products and services offered by Hays Talent Solutions continue to meet the changing needs of our global, regional and local customers.

Prior to joining Hays, and after completing his Masters in Philosophy and Management, Jon worked in the RPO and MSP sector for 10 years with a range of Financial Services, Public Sector, IT & Telecommunications, and Insurance clients in Sales and Operations Director roles.