null
How video in recruitment is changing in 2020
HOW VIDEO IN RECRUITMENT IS CHANGING IN 2020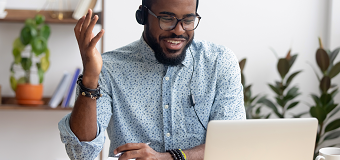 As we've all embraced, and been exhausted by video calls, it's no secret recruitment has had to embrace video for virtual interview processes. But in 2020, video is more important in recruitment than ever before.
The consumer trend we can no longer ignore
Each day, we stream our favourite shows, laugh at videos on social, learn new skills using 'how to' videos on YouTube, or follow live events and breaking news via live video.
That considered it might not surprise you that when we asked 300 business owners if they are using or planning to use video as a permanent part of their recruitment process post COVID-19, the results revealed over half (64%) are already using it permanently in their process, while 24% say they have plans to.
Video and the next generation of recruitment
There are a myriad of reasons why video is so engaging. We've evolutionarily adapted to quickly respond to the combination of image, sound, and motion. We can process the information being shown to us faster. But video is only set to get more important as millennial and Gen Z make up more of the workforce, and we adopt more hybrid ways of working.
These age groups are more connected to the internet than older age groups and prefer to be entertained or learn new things from online videos rather than other forms of content.
So whilst we all know we need to be using video in our recruitment processes, it's time to rethink how you use it.
Gen Z and millennials are beginning to rely on videos to learn something new, including about your organisation
If you were ever in doubt about how much influence video has… YouTube is the second-largest search engine in the world and in a recent Google YouTube's survey, 50% of Gen Z and millennials said they "couldn't live" without video in their daily lives.
The same survey found the second most popular reason behind escapism, YouTubers watched videos to learn new things. So rather than static content about what makes you great, why not consider crafting some how to videos that might teach your potential new hire something new?
Forget the idea you need big budget for recruitment video content
There's a common misconception all recruitment videos need to be professionally shot. Whilst yes, you should invest in employer branding videos that will get used time and time again to ensure they are of the high standards you work to. In 2020, as we are all increasingly producing video remotely and socially distanced, this myth is getting debunked.
Right now not only is video the only option for a candidate to interview for some companies, but it's the only tool for them to learn about what an organisation is like to work for. Home shot videos give candidates the best they can get to see what it's really like to work with you. Helping you build trust more authentically than any heavily edited big budget piece of content ever good. And at least for now we're a more forgiving public when it comes to accepting the real world of work.
But this is a trend that's been coming for a while. As consumers we're getting used to influencers filming their own tutorials and reviews at home. And again, Google's YouTube survey found when asking consumers to rank the top reasons they watched videos, surprisingly high production quality neared the bottom of the list.
At this point, there are plenty of ways to produce an affordable video with solid quality from any home or workspace. For example, we use VideoMyJob for video job adverts and content we know will have a limited lifespan. As it allows us to create, edit and publish fully branded videos direct to YouTube from our employee's mobiles.
Videos generate more engagement in the recruitment process, even beyond the 90 second limit
Another common recruitment video myth you'll hear is it needs to be short. Again, the Google study found that this is not the case.
Not only does video consistently see higher engagement on social, but as video becomes accessible on every major social media network, now including LinkedIn, candidates are willing to invest the time if the content is good.
The average Gen Z member has an online attention span of eight seconds. But although Gen Z's attention span for general online surfing might be short, if you get their attention in that eight second, then continue to offer entertaining, valuable, or interesting information throughout, these age groups may watch the whole thing.
Using video in recruitment in 2020
With each new generation, the world of video in recruitment will continue to evolve. What may be a necessity right now for interviews looks set to stay for candidate attraction.
And right now, the video landscape is changing in favour of savvy recruiters. In 2020, you don't need a high-priced video budget to succeed. You can capitalise on the more forgiving nature of viewers by focusing on engaging content they want to know. Like what is it really like to work for you? Or how can they develop that new skill?
AUTHOR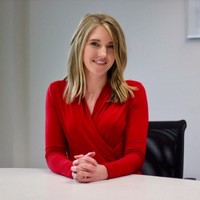 Laura Webster
Global Marketing Manager, Hays Talent Solutions
Focused on leading the planning and delivery of strategic marketing programmes to support the growth of Hays Talent Solutions globally, Laura works with our teams around the world to share our insight and expertise.

Before moving to her current role Laura headed up the marketing for a third of Hays' UK specialisms, including Accountancy and Finance, Life Sciences and Financial Markets, developing our candidate attraction and client engagement strategies. Prior to joining Hays, and after completing a BSc in Management at the University of Manchester, Laura worked in a marketing agency as an account manager and headed up the marketing for a technical recruitment company and marketing consultancy, where she gained her Professional Diploma in Marketing.