Content_GLO_HTS_BlogTitle
Asset Publisher
IR35 AUTUMN BUDGET ANNOUCEMENT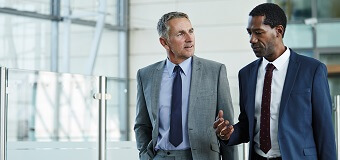 During 2018 Autumn Budget Announcement, it was revealed that updated IR35 tax legislation – introduced in the public sector last year – will be introduced into the private sector from April 2020, and applied to medium and large-sized businesses.
What is the updated IR35 legislation?
The updated legislation impacts interims working under a personal service company (PSC) and shifts the responsibility for determining whether a PSC employee is inside or outside of scope of IR35 legislation to the hiring organisation. This brings with it liability for tax and national insurance contributions.
What lessons can we learn from implementation in the public sector?
Draft legislation for the update to IR35 was published 5 December 2016 with an implementation date of 6 April 2017. The final detail was published in the Finance Bill on 20 March 2017, leaving public sector organisations very little time to review the intended changes and to plan accordingly.
As a result, many public sector organisations took the view that the safest course of action was to implement blanket in scope determinations for PSC workers, without testing the circumstances of individual assignments. Those that did found themselves facing difficult decisions around retaining vital contractors who would otherwise normally be outside of scope of IR35 – either increasing day rates to allow for the additional statutory costs associated with in scope workers, or risk losing critical knowledge and expertise.
This choice by public sector organisations to implement blanket in scope of IR35 determinations across all their contingent workforce was driven primarily by a lack of time to prepare, an absence of the expertise and resource within the organisation to understand the detail of the reform, and an adversity to instigate any new processes to manage the reform. The outcome for many public sector organisations was:
A loss of key talent, putting programme delivery at risk
A significant increase in delivery costs in the form of additional statutory employment costs and day rate increases

What is the advice for the private sector organisations?
1. Don't wait for 2020
If you haven't already begun, prepare your strategy now. This will ensure your organisation is able to access and compete for the temporary skills you need to undertake change and complete projects in a time and cost effective manner.
2. Undertake a risk assessment
Audit your interim workforce to ascertain your level of risk. Hays has supported organisations in the public sector through the original implementation date, and can undertake a health-check to determine how IR35 changes may affect your organisation, helping you develop a solution if required.
3. Consider your longer-term strategy
Once a strategy is in place, ensure you maintain visibility of your interim workforce going forward to be aware of any changes to the manner in which you utilise your workforce which may affect whether a contractor remains inside or outside of IR35 determination.
4. Partner with the experts
Hays' in depth IR35 assessment programme will ensure your organisation is fully compliant with the new legislation, whilst still accessing the best, in-demand talent. We will take responsibility for assessing the IR35 status of your contractors, which means you avoid the burden, disruption and cost in tackling the problem yourself. Furthermore, the tax status of your contingent workforce is assessed by experienced tax assessment experts, instead of relying on the HMRC CEST tool which is still very much in development. Working with Hays, you can have peace of mind and be confident that you are fully compliant with this legislation.
For further information about the issues and opportunities raised by IR35, stay informed with our whitepaper and webinars or alternatively please contact our team.
AUTHOR
Geoff Fawcett
National Head of Sales, Hays Talent Solutions, UK
With over 20 years experience within the industry, Geoff has spent his career developing solutions for clients that go above and beyond the traditional recruitment model, with a particular focus on financial markets. His experience has included several years as an Operations Director for Hays, leading large groups of consultants, across multiple teams. The operational issues encountered and line management experience gained in these roles, is the basis for Geoff's pragmatic approach to identifying and resolving client issues. He manages the internal sales strategy for our RPO, MSP and SOW solutions.