Content_GLO_HTS_BlogTitle
Asset Publisher
PREPARING FOR IR35 REFORMS: HOW CAN YOUR CONTRACTOR VALUE PROPOSITION HELP YOU ATTRACT THE BEST NON-PERMANENT TALENT?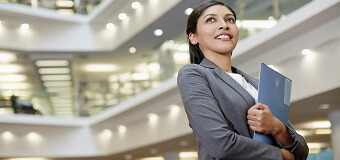 Updated 18th March 2020
Even though the IR35 reforms in the private sector have been pushed back to next year, this still brings a wealth of uncertainty. The upcoming changes have the potential for far-reaching impacts on the way organisations engage with non-permanent workers.
However, organisations will still require talented contractors to support projects, so to help attract these contractors to your organisation, consider refining and articulating your contractor value proposition (CVP). This must be different to your employer value proposition (EVP), which aims to attract and retain permanent employees.
What is a contractor value proposition?
A CVP is essentially the unique way an organisation presents itself to contractors. Those organisations which can develop a unique, attractive proposition and deliver sound and consistent communication around this will be best placed to attract the skilled non-permanent talent they need.
An innovative approach is clearly needed, so how can you stand out from the competition?
1. Create bespoke communication for your audience
To showcase your CVP successfully, personalisation is key. A one-size-fits-all approach will no longer suffice, and customising your content so it is relevant to your target audience is much more likely to result in successful contractor engagement.
An automated generic response to an application, for example, is likely to make candidates feel somewhat undervalued, and although tailored communication will require additional effort and potentially extra investment, it demonstrates your appreciation of people's individual differences and what they value in a role.
2. Prioritise key areas of interest to candidates
Taking time to research what contractors prioritise when searching for a new role will pay dividends when it comes to successfully finding the talent you need. Are you demonstrating a public commitment to equality, diversity and inclusion for example? Are your brand values clearly defined and stated? Presenting this information up front is vital to attracting not only the best fit for your teams, but those with the most in-demand skills.
3. Ensure your message is consistent
Take care to ensure that the hard work you've undertaken to establish an attractive CVP isn't undermined by a lack of consistency when promoting it to contractors. Technology has transformed the way we talk to brands over recent years, so developing a coherent and uniform experience for non-permanent workers is key. Relevant internal stakeholders should also be aware of your CVP to ensure the same message is promoted to contractors.
How can an MSP assist you?
The challenge of marketing your CVP and getting access to the key skills you need could be made easier in the long term by outsourcing your non-permanent worker provision to a managed service provider (MSP).
An MSP can not only work alongside your talent acquisition teams to increase the breadth of potential candidates by promoting your CVP, but by employing the latest CRM technology, content marketing techniques and human interaction at the most important touchpoints, they can actively build and nurture these talent pools.
We also undertake a robust IR35 assessment process using a market-leading testing tool to provide an auditable assessment of contractor engagements that you can rely on.
To better understand how IR35 reforms will affect the way you engage with non-permanent workers.
Download our guide
AUTHOR
Geoff Fawcett
Director, Hays Talent Solutions, UK&I
With over 20 years experience within the industry, Geoff has spent his career developing solutions for clients that go above and beyond the traditional recruitment model, with a particular focus on financial markets. His experience has included several years as an Operations Director for Hays, leading large groups of consultants, across multiple teams. The operational issues encountered and line management experience gained in these roles, is the basis for Geoff's pragmatic approach to identifying and resolving client issues. He manages the internal sales strategy for our RPO, MSP and SOW solutions.