null
Recruitment Process Outsourcing – Enhancing the way organizations attract and retain talent
RECRUITMENT PROCESS OUTSOURCING – ENHANCING THE WAY ORGANIZATIONS ATTRACT AND RETAIN TALENT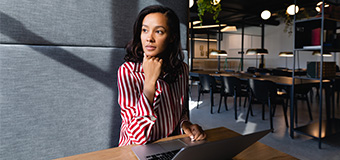 My background has always been in how organizations utilize and engage with their contingent workforce. The concept of replacing the internal Talent Acquisition function for an organization was new and refreshing, especially after having conversations with organizations that said they absolutely abhorred Recruitment Process Outsourcing (RPO) as a service. I've learned that a strategically run RPO can have advantages in enhancing an organization's talent attraction and candidate experience. A good RPO can not only reduce time to hire for many hiring managers, but it can also provide significant cost savings and efficiencies for an organization. Even the overall experience itself can demonstrate to a hiring manager how talent acquisition can be better scaled.
So, what is RPO? RPO is an outsourced recruitment process that allows a dedicated team to manage an organization's talent acquisition while helping to define their hiring needs. RPO can ensure organizations find, engage, and retain the right talent at the right time, and at the right price.
There are several key areas that directly impact the success of an RPO function:
Executive Buy-In
Having executive buy-in is instrumental in ensuring that any program gains the momentum needed to be successful. An RPO must compliment an organization's overall strategy and make it easier for the organization to meet their goals in order to have executive buy-in. Executive buy-in allows for communication to start from the top and reach all levels of an organization ensuring alignment on the desired outcome.
Process Documentation and Improvement
In most organizations there is a semblance of a process for how the hiring community finds and attracts talent. This includes how an organization onboards talent, and in most instances this process is managed by a small group of individuals that are relied on for everything to run smoothly. Whether this process lives within the HR team, the People Services team, or the Talent Acquisition team, experience shows that most of these teams are one or a small group of people. Allowing experts to come in and map out desired recruitment strategies and processes provides insight and alignment to everyone within the hiring community.
Time to Hire/Time to Offer
I've seen vacancies that have been open for 200+ days. A lot of the time this is likely due to the role being niche and hard to fill, but 200+ days means work is not getting done and revenue is not coming in. Through market insights and data analytics, an experienced team can identify why a role is so hard to fill, as well as offer insights and actionable solutions on how to fill it. Some solutions require a change to job requirements, like the number of years of experience required, or the specific background that the hiring manager is looking for. Sometimes it is the type of role where few professionals are available, and the only solution is to outsource to a preferred vendor who will hopefully be able to fill the role immediately. Granted, this will most likely come at a higher cost, but it ultimately translates to faster revenue generation and work production.
Relationship Managers and Sourcing Teams
A successful RPO program should be split into two main recruitment teams. Team one consists of relationship managers that manage the relationship with the hiring community, build trust, and understand the full scope of what a hiring manager is looking for. This trust increases the understanding of what the hiring manager needs to accomplish in the future as well as what the RPO needs to accurately pipeline and anticipate potential talent. Team two is a dedicated sourcing team that ensures 2-3 quality candidate CVs are presented to the relationship manager and hiring community every week. The sourcing team can actively engage with quality talent for active vacancies while also pipelining and maintaining contact for any potential future needs and openings.
Administrative Support
Administrative support is critical to a successful RPO program. Typically companies will have their own HR and People Services teams that will manage most of the day-to-day tasks involved with hiring, but additional administrative support for repetitive coordination tasks -- such as interview scheduling and offer letter generation -- goes a long way in creating efficiencies and scalability. With a fully dedicated administrative team you can ensure clear communication with candidates and hiring managers, seamless interview scheduling, and swift offer letter generation. Meanwhile, a company's dedicated HR and People Services team can focus on what they do best and be more productive in those areas.
Value and Cost Savings
It's no secret that value and cost savings is always at the top of the list when considering implementing any new program. But in reality, the actual cost savings are often difficult to quantify. For instance, with an outsourced recruitment program the immediate cost savings are found in time reduction from the internal staff relinquishing the talent acquisition duties. The reallocation of duties includes posting to job boards, sourcing for candidates through tools like LinkedIn, and re-engaging candidates that have been "kept warm" during the recruitment process (most likely silver medalists from previous vacancies). The ability to drastically reduce the amount of spend going towards agency suppliers can also increase cost savings as the number of direct hires will continue to increase with the maturation of the outsourced recruitment program.
Hiring Community Alignment
Empowering managers to achieve their personal goals is key when it comes to aligning on business needs and is critical when attracting and hiring talent. A successful RPO understands the hiring communities it supports. This understanding comes from aligning with an organization's strategic goals and the impact the goals have on the organization from the top down. Quality candidates are attracted and retained quickly in hot markets.
Internal talent acquisition teams can certainly be successful at what they do, but there is a limit on how successful they can be. An RPO is solely focused on significantly reducing time to hire, guaranteeing best-in-class candidate and manager experiences, and ensuring quality candidates are constantly put in front of hiring managers. A good RPO is the difference between having 2-3 quality candidates presented to hiring managers per week as opposed to per month, at best.
Metrics and Reporting
How do you know if a recruitment initiative has been successful if nothing is measured? A best-in-class RPO brings a plan as well as management of program governance, continuous improvement, and service assurance. A successful RPO will:
Drive management of tasks through a tracking and reporting mechanism while managing outputs to demonstrate delivery of tasks.
Ensure adherence to the program through operational governance and proactive partnership with an organization's People Services and HR teams.
Provide continuous improvement by supporting the hiring community with relevant market data reports and workforce analytics. This includes staffing and performance metrics on the relevant candidate market, competitive staffing benchmark data and trend analyses.
In this new era of work, worker shortages, remote work, and an increase in hiring focused around diversity, equality and inclusion, makes attracting talent for in-demand jobs more important than ever. An RPO exists to ensure the right talent can be engaged quickly, at the right time, and at the right price. Relationship management, dedication and passion to the craft, along with a drive for success allow an RPO to provide an organization the ability to meet and exceed all their strategic hiring objectives.
AUTHOR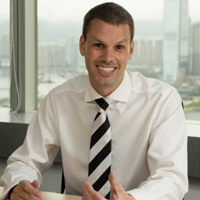 Robert Moffat
Senior Vice President – Global Head of Solutions and Americas Head of Sales, Solutions and Marketing, Hays Talent Solutions
With a 25 year track record of designing, implementing and managing talent services Robert has a wealth of knowledge on the challenges and opportunities facing employers in maintaining a competitive advantage in talent acquisition, engagement and retention.
As Global Head of Solutions Robert is part of the global leadership team responsible for innovation and product development and as Head of Sales, Solutions and Marketing for the Americas he is responsible for growth of the region. Having lived and worked for Hays in Europe, Asia Pacific and the Americas he is able to bring a diverse range of thought and experience to the new challenges in the world or work.
He has a passion for new ideas, markets and opportunities and has been instrumental in a number of Hays' recent global projects including the roll out of a Global Operating Method, Supplier Engagement Strategy, the evolution of our direct sourcing approach and a quick deploy RPO service for start-up and high growth companies.