BLOG

null
Reshaping the world of work
RESHAPING THE WORLD OF WORK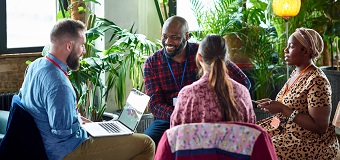 The COVID-19 pandemic has significantly affected how businesses operate. For some organisations, these changes were entirely new; for others, they were simply an acceleration of existing trends.
We are now looking at the longer-term impact the pandemic has had on the shape of the workplace, work, and talent management. Will some of the trends we have seen over the past 18 months, such as the widespread adoption of hybrid working models, continue into 2022?
The acceleration of digital working, dictated by the pandemic, has created both opportunities and challenges for companies. Globally, the labour market is more fluid, and increased virtualisation may help companies address historic skills gaps and equip workers with the skills they need to overcome future challenges.
How the pandemic is shaping the future of the workplace
Before the pandemic took hold, a move towards remote and flexible working was already underway, particularly in more advanced economies and steered by the tech industry. Driven by disruptive technologies and a rise in the use of new collaboration tools, many companies were already planning digital transformations.
But as research from the McKinsey Global Institute highlights, the pandemic 'has accelerated three broad trends that may reshape work even after the pandemic recedes'. These are remote work and more virtual meetings, a rise in the use of eCommerce and other digital platforms, and greater deployment of robotic process automation, machine learning and AI.
Some of these trends may remain in place long after the pandemic due to a combination of improved efficiency, greater flexibility for workers, more convenience for consumers, and cost savings for companies. What is clear, is the pandemic has pushed larger companies to speed up their digital roadmaps and smaller ones to pick up the pace on their digital journey.
But digital transformation requires digital skills, and these skills were already in short supply before the sudden need to operate remotely. The shift towards remote working has broken the reliance on readily available local skills, with companies better able to capitalise on a more flexible labour market, with improved access to global talent. However, research suggests that post-pandemic, labour demand will be concentrated on high-wage jobs, with a decline in demand for low-wage jobs, such as in hospitality. This could create a need to reskill workers quickly.
Closing the skills gap
While the pandemic has posed the question of how to address the digital skills gap more pressing, it has also created opportunities to address the problem. But closing the skills gap means more than looking outside your organisation; it is about how employers can reskill and upskill their workforce to deliver new business models in the post-pandemic era. Organisations will need to find a way to retain the flexibility in skills brought by increased remote working and automation while managing a workforce split between offices and online.
For existing employees, some believe the pandemic has offered new opportunities for development and upskilling as they take on tasks from furloughed colleagues or to support a more flexible approach to working. The flexibility of hiring remote talent will continue to trend upwards over the coming years, giving companies better access to skills from a larger talent pool.
To maximise the chances of upskilling existing staff successfully, companies will need to analyse their current skills base and look at where the gaps exist and opportunities for re-skilling are. Companies can then decide how to allocate resources effectively to meet transformation needs. This could be formal training courses, internal secondments or bringing existing employees into transformation projects.
This move towards a project-based approach mirrors a broader trend in which companies are embracing agile working across their operations.
Accessing a global talent pool
The pandemic gave rise to a 'recession mindset' which has resulted in a shift towards offshoring and remote hiring in a bid to reduce costs. This increased flexibility around remote employees, benefited offshore workers and opened a wider domestic employee pool that would not otherwise be an option.
Companies are now finding it difficult to return to the traditional mindset of office-based-working, or even having their staff in the same country as before, which is causing a major shift in the attitude to talent, their location and the possibility of using low cost locations in a very different way.
Companies that explore offshoring must consider local employment legislation and the implications of engaging a contractor offshore. It is important companies remain compliant and understand what offshoring might mean with regards to, local tax regulations as well as IT and data security for example.
A hybrid workforce- what you need to consider
UK research suggests the traditional nine to five office-based way of working may not return, with senior professionals most likely to say it will not return and a permanent shift to a hybrid model is more likely.
A hybrid model, combining remote and in-office work, will likely persist, especially in advanced economies. However, this method of working brings its own unique set of challenges for organisations. The largest risk in a hybrid system is how to keep team dynamics consistent and ensure a level playing field for all employees, whether they are on-site or remote.
With team members split across the office, home and even offshore, managing community, culture and cooperation is a skill many managers will need if they are to prevent a two-tier culture from developing.
As well as additional training, data-driven decision-making can remove some of the natural bias inherent in managing hybrid teams. Establishing effective monitoring and reporting across all methods of work is important, as is having a consistent way to measure performance across both remote and on-site staff.
Employee attitudes to work and the workplace are shifting
It is not just company changes that will drive the future of the workplace. The pandemic has shone a light on how many employees view their relationship with work and the place work holds in their lives. Employee opinions on the remote working experience of the past year have been mixed.
While some have enjoyed the greater flexibility and lack of commute afforded by working from home, others consider lockdown and working from home to have had a negative impact on their wellbeing. Those who struggle with remote working have cited an inability to switch off from work while at home, increase in workload and increasing isolation from their colleagues and peers as reasons for this.
There are potential generational differences to be found in how employees view a return to the office. Older generations, more used to a career in the office, have found it harder to be out of the office than younger members of the workforce. This is reflected in a recent EY Global survey, which found that 90 per cent of respondents want flexibility around when and where they work. However, millennials were twice as likely to leave a company due to a lack of flexibility, when compared with baby boomers.
This generational difference is not purely a result of the pandemic and the rapid shift to remote working. Attitudes towards work, culture and personal identity in relation to work have been shifting over the past 10 years. Research shows the extreme situation of the pandemic has simply accelerated and accentuated these changing attitudes.
This mix of opinions and preferences around how employees view the workplace and their role within it presents challenges in how to manage the differing expectations of employees to make sure they remain engaged, happy and productive while not necessarily being at their preferred location. Whether returning to the office or staying remote, employers must make sure employees have the support they need to work happily and productively.
AUTHOR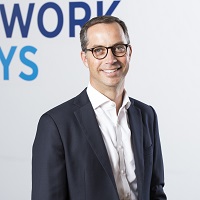 Matthew Dickason
Global Managing Director, Hays Talent Solutions
Matthew is the Global Managing Director for Hays Talent Solutions, having joined Hays in 2005. Previous roles held at Hays include Business Director in the UK and Chief Operating Officer for Asia Pacific. He is now responsible for leading the global business of Hays Talent Solutions and investing to ensure clients retain a competitive advantage in talent acquisition from the delivery of Hays MSP, RPO, technology and modular service solutions.

Prior to joining Hays, Matthew worked within Engineering, Research, Operations and Commercial areas at Johnson Matthey and Corning Inc. He has formal qualifications in Organisational Psychology and Industrial Engineering.