Content_GLO_HTS_BlogTitle
Asset Publisher
RETHINKING TALENT ACQUISITION IN THE AGE OF ENGAGEMENT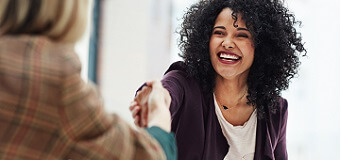 As organisations struggle to find experienced and qualified candidates, the death of job boards has been heralded many times over the last five years. Yet Recruit Holdings Co. Ltd, which includes job board Indeed and Glassdoor, are reporting 49.6% revenue increases. So are these channels really on their way out? Or is it less about the channel and more about the approach?
Advertise & Apply
Job boards were created to digitalise and simplify the traditional recruiting model – an approach we call Advertise and Apply. Continuous technological innovation has made it much easier for candidates to find and bulk apply for roles.
But with this increase in applications came a new challenge. Recruiters must now spend a significant amount of time filtering through a high volume of applications to identify a low number of qualified candidates.
Something which reduced the initial time to candidate generation has led to no reduction in time to hire. Perhaps more damagingly it has led to worse candidate experience. As numerous potential hires for other roles receive no response to their applications.
With low unemployment rates and new technical skills requirements, any channel that can provide an average of well over 50 applicants per advert placed, sounds excellent. However, thanks to the ease of application, job board candidates often don't even read the full advertisement and are more than likely applying to multiple roles with other companies. When they are simply applying for anything, you have to question how valuable that application is. Are they really engaged with your company?
In addition, while your recruiters are reviewing and screening these active candidates, they have less time to attract passive job seekers, who make up over 70% of the potential talent pool and more importantly they are unable to build the trust that drives preference and action.
Whilst you can, and should, explore automated processes as part of your recruiter's candidate processes. All it takes is for one automated, generic message to a candidate that doesn't suit their requirements to give them a bad taste of your brand.
Engage candidates for a more efficient approach
At Hays, we've developed and deployed a new approach: Find & Engage. This methodology recognises the pace of change in recruitment, utilising the opportunities from emerging technology and data science to actively find potential candidates.
However, finding strong talent, passive or not, is not enough. LinkedIn, the global professional networking site suggests that if a candidate has previously connected with a brand then that person is significantly more likely to apply, than if no prior engagement has taken place.
Switching jobs is a big life decision, and as we're all bombarded with messages demanding our attention every day- even those actively looking need a reason to respond and apply, regardless of channel. This can only be done if they already have a trusted relationship with your recruiter or brand.
Moving from talent acquisitions teams to talent engagement
To build an effective talent attraction strategy today organisations need to move away from a purely acquisition approach, and instead focus on engagement, by:
Creating awareness of your employer brand by continuing to invest in content-rich Marketing strategies. As an example, you can work with Talent Acquisition teams to increase engagement in your talent pools using targeted social media campaigns.
Make data-driven decisions by continuously measuring the market, as well as the effectiveness and ROI of different sourcing channels. Equipping your teams with this data to make informed decisions. Candidate skill pools and preferences can promptly change and therefore it is recommended to pay close attention to trends using data. Predict which content, resources and platforms you can best use to effectively find the candidates that your organisation needs.
Continue to use these job boards, whilst also looking for other opportunities in which you enable immediate engagement with active job seekers. Specialist boards to reach niche skilled professionals, or job boards that focus on a specific city or country can still work for local talent pools, but always ensure there's reason for your candidates to act.
Incorporate technology into the application process to reduce the amount of irrelevant applications. Think of using technologies such as chatbots and AI to enhance customer experience. By using technology, we can redirect candidates to roles that match their experiences and ambitions. Alternatively, you can use an Applicant Tracking System (ATS) in an early stage in the application process to automatically select-out candidates who do not meet critical role requirements.
Create and nurture a talent pool for future needs. With increased volumes of applicants to manage, it is critical to your Employer Brand that each candidate has a positive candidate experience and that he or she does not fall into the 'Black Hole' for applicants.

Today there are so many ways to source and engage with a much wider community of potential candidates, that the traditional Advertise & Apply approach is no longer as effective as it once was. But that doesn't mean you need to stop using job boards altogether and shift your HR, talent and recruitment teams to become an in-house executive search team.
The key in the world of Find & Engage is to build relationships with candidates, using technology, machine learning and data science to operate at scale, so your jobs find your candidates, with the right message at the right time, across the channels they use.
Discover how to enable personalised engagement on a scale never seen before.
AUTHOR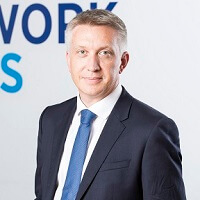 Jon Mannall
EMEA Managing Director and Global Head of Sales, Solutions and Innovation, Hays Talent Solutions
Jonathan is the EMEA Managing Director and Global Head of Sales, Solution and Innovation for Hays Talent Solutions, having joined Hays in 2011. Previous roles held at Hays included Client Director, Service Delivery Director and Head of Sales for the UK. He is now responsible for leading the approach to engaging and securing new clients and to ensuring that the products and services offered by Hays Talent Solutions continue to meet the changing needs of our global, regional and local customers.

Prior to joining Hays, and after completing his Masters in Philosophy and Management, Jon worked in the RPO and MSP sector for 10 years with a range of Financial Services, Public Sector, IT & Telecommunications, and Insurance clients in Sales and Operations Director roles.