Content_GLO_HTS_BlogTitle
Asset Publisher
STATEMENT OF WORK: MORE PROBLEM THAN SOLUTION?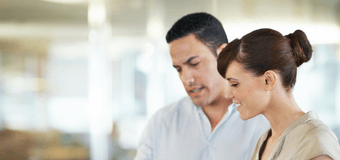 Article First Published on the ATC Hub September 2016– Contingent Workforce
For a while now, engaging contingent workers via a Statement of Work (SOW) has been touted as the answer, but is it the right answer?
Workplace trends are tied to business confidence and economic conditions and the SOW has been offered up as a way for employers to ride the waves of change and ensure headcount flexibility.
In this blog, I will take a hard look at the SOW starting with an examination of what this contract is really all about… What is in the fine print that employers often miss – or the true biggie – what should be included?
In my next blog I will outline typical problems with the SOW and explore an alternative to reduce your contingent labour costs, so stay tuned if you want to reduce your contingent labour costs.
So, let's take a closer look at the SOW
Routinely used in the project management and enterprise space to provide maximum flexibility, the SOW is used to bring in talent when needed and to exit them from the bottom line when their skills are no longer required.
However, many employers of a large contingent workforce struggle to find effective ways to control growing SOW employee volumes and their associated costs.
Research released in 2014 showed SOW spend in the Vendor Management space in the United States was equal or even larger than other temporary labour spend.
"Many employers of a large contingent workforce struggle to find effective ways to control growing SOW employee volumes and their associated cost."
The reason is the belief that bolstering a permanent workforce with SOW contractors engaged to work on specific projects provides the greatest value – the organisation receives the skills and specialised knowledge it needs only when it needs it and gains some commitment to the outcome or quality of service delivery.
Sure, resources engaged under a SOW command a premium as that premium should bring genuine IP, expertise and commitment to the outcome. Interestingly, while employers initially drove this trend, some top talent now prefer the intellectual challenge, career highs and greater autonomy offered by contracting under a SOW over a permanent role.
So these arrangements can work, but is it working for you?
What the SOW fails to spell out?
Does the SOW contain a commitment to deliver an outcome?
Many resources engaged under a SOW override the contracted responsibilities in a master agreement for the provision of services but this is often overlooked by the hiring manager.
Who and what type of resources are you gaining under the SOW?
If your service provider is simply on hiring contractors and tagging on significant margins, what are you paying for? If they are providing you permanent or bench staff that come with considerable IP or expertise, surely the cost is worthwhile. But if they are simply on hiring contractors or body shopping, are you getting value for money?
"If your service provider is simply on hiring contractors and tagging on significant margins, what are you paying for?"
What must be included in your SOW
Be clear on whether you are contracting an outcome or simply resources on a rate card;

Ensure that the SOW ties into your master agreement and doesn't absolve your supplier of any of their responsibilities – responsibilities that someone in your organisation worked hard to ensure they committed to;
The level of experience and type of resource provided by your service provider – i.e. permanent staff member, bench contractor or on hired agency contractor.

How to ensure a more effective ROI
Include specific deliverables and timelines for each key role engaged as part of the SOW;
Outline how these deliverables and timelines tie back to the master agreement;
Spell out expectations for each person brought in under a SOW to achieve a specific level of quality for the work undertaken. Lines of accountability and cost penalties for failing to meet those expectations should also be detailed in the SOW.

I'm sure you'd agree that if SOW resources are being engaged via a traditional consulting firm, that firm should be responsible for their quality of service and outcomes.
Yet in many instances, this isn't the case. A SOW commits a firm to supply certain individuals at a daily rate, yet some suppliers also use it to absolve themselves of nearly all risk related to those individuals' outcomes.
That shouldn't be good enough.
AUTHOR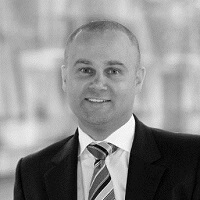 Shane Little
Managing Director ANZ and APAC, Hays Talent Solutions
Having worked in the recruitment and staffing industry for 15 years, Shane has a track record of running successful staffing businesses across a variety of different sectors. Shane takes pride in his ability to identify and develop talent whilst at the same time creating lasting partnerships with his clients.
As Operations Director for ANZ and APAC at Hays Talent Solutions, Shane is responsible for the delivery of market leading Talent Solutions to a range of clients across Australia, New Zealand and Asia. This involves the leadership and development of talented sales, delivery and operational teams whilst maintaining senior client relationships. He has a unique insight into contingent workforce models having been involved in early stage PSL arrangements, first generation programmes and mature solutions looking to take the step into SOW management.