null
Success in tech hiring is more than outreach
SUCCESS IN TECH HIRING IS MORE THAN OUTREACH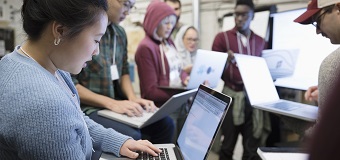 It is well known that hiring tech talent is difficult and that tech recruiting requires a more specialised process that rewards expertise and insight. It is not enough to list an opening on a job board or scour LinkedIn for promising candidates. These candidates expect a different type of engagement. They want to see authenticity from recruiters. If you want to attract exceptional candidates, your hiring process must also be exceptional, from the first encounter to the point of onboarding.
Here we explore what you should consider when looking for tech talent, how you need to optimise your hiring process but also how your current EVP could even be turning away candidates and what it takes to make a compelling offer.
How to find talent
The first thing you need to understand is where your tech talent is hiding. They may not be actively seeking other employment opportunities and may not use the same professional networks that you are used to engaging with candidates on, such as LinkedIn.
You need to meet them on their terms. That means attending hackathons and coding challenges and using different social media platforms and forums to engage with dedicated groups of people. It is also important to widen your search parameters to include emerging offshore tech hubs, and tap into fresh talent pipelines through graduate schools, placement schemes and internships.
But identifying and building your talent pool is only step one. Now you need to start engaging with this community to build long-term relationships and put your business front of mind for when they search for their next opportunity.
How to build authenticity
To be successful in tech hiring, you must demonstrate authenticity. This is important to tech talent. You will not earn their trust if you are not authentic. They are in an enviable position where they can choose where they want to work, and that will be working with people they trust. To build trust, you must be authentic.
Make your EVP crystal clear from the start and be consistent with your offer throughout the hiring process. Be honest about what the job will involve and what the long-term potential will be and resist the temptation to embellish any details because you think it might seal the hire. The last thing you want is to onboard an exciting new candidate only to see them leave the company within a few months because the job was not what they expected it to be.
How to optimise your hiring process for tech candidates
Even for specialist tech recruiters, hiring tech talent can be challenging. Understanding the market dynamics and how to communicate your offer in a way that really resonates with a potential hire is not easy. For example, companies that have recruitment processes that involve multiple interviews running over weeks or months may find they lose candidates part of the way through the process as they have accepted an offer elsewhere.
The process must be streamlined and adaptable from end to end. If your usual hiring process is longer than four steps, consider altering it for tech talent, or at least for specific, hard to fill roles to make sure you do not lose valuable candidates.
Be prepared to adapt your processes and policies to market trends. Post 2021, there is a new expectation that workers within tech and digital-first roles should be able to work remotely, and with more flexibility than before.
Check in with your candidate throughout the hiring process to help maintain their interest level and to understand what variables may be at play.
Your EVP could be turning away precious candidates
In just about every case, you will be targeting tech workers who are already employed and may not have an interest in leaving their current role. To get their attention it requires more than an attractive salary package, you must present them with a truly compelling offer which speaks directly to their needs. This may require a new employee value proposition (EVP), tailored specifically for this type of candidate, which includes an honest compensation and benefits plan, a clear career path which shows the candidate the ability and chance to progress and develop, as well as a clear understanding about the work environment and company culture.
If your current EVP does not include all of the above it could be turning away precious candidates.
How to make a compelling offer
When you are designing your offer, you should have a good understanding of your talent pool, how they operate and what they want. Make sure your offer is appropriate. Do not try to go in with a low or unrealistic bid and be honest about the benefits on offer.
Reveal as much as you can about the long-term potential of the role. What projects will they be working on? Will they be part of a growing team? Are there opportunities to travel? Will they be able to work remotely full-time? How will you support them to develop their career and enhance their skillset?
You should know at this stage what your candidates value, so tailor each offer to each candidate for the best chance of success.
Conclusion
Many companies believe that if you can get access to the right candidate then the rest of the hiring process will be easy. But given the level of competition for tech specialists, they require a tailored engagement strategy, a streamlined process and an attractive package to even consider a new opportunity.
Tech skills are relatively scarce and in high demand , even more so since the pandemic accelerated the need for automation and digitisation. As a result, every aspect of your approach must be optimised for success.
Specialist tech recruiters, like Hays, have done this many times and can offer real insight and understanding in the market so you can find the best people to work alongside you.
Learn more about how to get the attention of tech talent and develop a more optimised tech hiring strategy here.
AUTHOR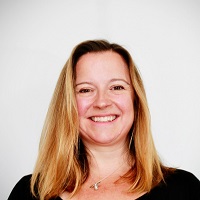 Ruth Munday
EMEA Head of Sales and Solutions, Hays Talent Solutions
Ruth's role involves consulting with clients across Europe and designing workforce management solutions that reflect their organisational complexity and meets future needs, drawing on her previous life as an executive search consultant where she helped build new leadership teams for organisations.