BLOG

null
Talent Forward Manifesto - Our vision of a next generation MSP program 
TALENT FORWARD MANIFESTO - OUR VISION OF A NEXT GENERATION MSP PROGRAM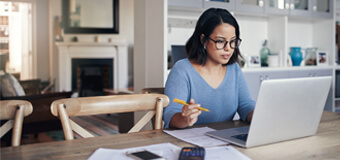 The world of work has fundamentally changed.
The proverbial war for talent is over. (In case you were wondering, talent won.)
In today's new era of talent scarcity, widespread industry transformation, and an unpredictable economic environment companies are increasingly seeking flexibility, cost savings, and innovation to quickly drive their business forward.
Many organizations have come to the painful and uneasy realization that what got them to this point, likely won't propel them into the future. There is a growing acknowledgement that those who don't think differently will be disrupted.
To make this happen companies need to have a smart, capable, and agile workforce. Driven by dramatic demographic and firmographic changes, these workers are frequently not full time employees, but rather contractors, consultants, and freelancers.
To navigate this rapidly changing landscape, organizations need a capable, experienced talent partner to guide them on the best way to engage and manage today's new workforce. As a global managed services provider (MSP) focused exclusively on helping progressive companies optimize the procurement and engagement of their contingent workforce, Hays Talent Solutions has a unique perspective (and solution) to this challenge.
As we rapidly expand our presence in North America, which happens to be the largest labor market in the world, it has become clear that the traditional MSP model has grown stale, and it is time for a new approach.
We believe:
Talent, in the form of skilled knowledge workers, is an increasingly scarce resource. Talent is also the vital fuel for companies to grow and evolve.
Organizations need access to the right talent, at the right time and place, for a fair price – regardless of worker classification or source.
Progressive Managed Services Providers (MSP), like Hays Talent Solutions, serve a vital role as 'middleware' between a company and all of its non-employee workers.
The most effective MSP is enabling, not controlling - creating an environment where supplier partners are measured and rewarded on delivering the best talent.
Those organizations who are able to best access and retain talent will gain a distinct competitive advantage in their market.

Because we think about the world of work differently, we are also strategically positioned to deliver a unique, and extremely powerful, MSP solution to our clients. We call this approach our Talent Forward methodology.
'Talent Forward' creates:
Supplier partners who are informed, excited, engaged and committed to the success of our clients.
Open communication and transparent processes, both of which are essential ingredients for a successful program.
High performing supplier partners, who are encouraged and supported to gain more business.
An extended talent supply chain that goes beyond traditional staffing firms. In the new world of work there are many alternative sources of talent that can be incorporated into a managed program – this includes SOW resources, and workers who are sourced from online staffing solutions, marketplaces, and direct sourcing channels.

The success of programs that leverage this strategy will ultimately be judged by the satisfaction of program sponsors, client hiring managers who have vital work to get done, supplier partners, and the contractors who are engaged to do work on behalf of the client.
We believe global companies who embrace this unique Talent Forward MSP methodology will gain a 'client-of-choice' reputation in the talent marketplace – enabling them to attract and retain all the talent they need, both today, and into the future.
NOTE: This article is part of a series which will explore key elements of the Talent Forward MSP strategy, along with key insights and best practices from the workforce management experts at Hays Talent Solutions.
AUTHOR
Kimball Norup
SVP, Head of growth at Hays Talent Solutions- Americas
With nearly two decades of experience in the human capital management industry. Kimball has experience in structural engineering, publishing entrepreneur, and running a successful strategy consulting firm. He earned a Bachelor of Science degree in Civil Engineering from California Polytechnic State University, San Luis Obispo and an MBA with honours from the University of California, Davis.

Now his expertise is used working cross-functionally with the Hays Talent Solutions global leadership team to build the strategic plan for the expansion of Hays Talent Solutions in the Americas region. Focusing on business growth and client acquisition, activation, retention, and upsell across the region.