null
The four key ingredients to effective SOW management
THE FOUR KEY INGREDIENTS TO EFFECTIVE SOW MANAGEMENT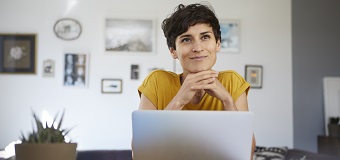 Having worked in and around the Statement of Work (SOW) arena for more than 30 years I am certain I've heard all the questions and then some about how to manage this type of spend most effectively. But when I reflect on the questions that matter most, they tend to roll up into four key ingredients of success.
Ingredient one: An outcome focus
I often consider the consulting parable when I talk to organisations about their services procurement strategies. If you haven't heard the consulting parable before it goes like this.
A man is walking by a construction site, and he comes upon somebody laying bricks and he asks the person, "What are you doing?" The worker looks to him and says, "I'm laying bricks." The man continues walking down the road, and he comes to another worker doing the same thing and he says, "What are you doing?" And this worker says, "I'm building a wall." He continues one more step down that building site, and he comes to a third worker laying bricks and he says, "What are you doing?" And the worker turns to him and says, "I'm building a cathedral." This is how consultants must think when talking to prospects about how they add value to them… It's not about their services (laying the bricks). It's about the outcome (building the cathedral).
SOW management initiatives will be doomed from the outset if they overly focus on the 'bricks' i.e. how much are we spending? On what? With whom? These are all very valid questions, but they need a proportional and practical understanding (or appreciation) of what these bricks are being used for, because ultimately most SOW projects are principally judged by how quickly their equivalent of the cathedral is built and how popular it is. So, no matter what you do, always design your SOW management solution around how it will enable the people with the need and the budget in your organisation to achieve the outcomes they require.
Ingredient two: A clear problem statement
If you have been a regular reader of my blogs and articles, then you will know I am a fan of the organisational theorist Russell L. Ackoff. One of the things Ackoff is known for is the concept of a 'problem continuum' and he defined this continuum as being the distance between a 'mess' and a 'difficulty'.
A mess is unbounded, with uncertain timescales; questionable priorities; uncertain implications; it cannot be disentangled from context; there are variable numbers of people involved; you don't know what needs to be known; you are not sure what the actual problem is; and you don't know what class of solution is needed.
Conversely, a difficulty has limited timescales; clear priorities; limited implications; it can be treated separately; there are a set number of people involved; you will know what needs to be known; you will know what type of problem it is; and you will know what class of solution is needed.
SOW management solutions need to be designed around bounded problem statements. If you want your SOW management solution to be fit for purpose you must clearly articulate your current landscape at the outset. For example:
There are rarely any single budgetary owners for SOW spend categories within an organisation. But you should define what your SOW stakeholder map looks like, and who your biggest SOW users are
Many stakeholders will typically resist a mandated approach in terms of who they can choose to perform the work and what they may spend on a project. But to develop your definition of where you are now document what your internal governance rules currently look like and what role you want procurement to play in the end to end sourcing and selection process going forward
The need for SOW resources, particularly in areas such as strategic management consultancy, is not always explicitly budgeted for at the beginning of a financial year. Often the need is in response to a business situation, for example an efficiency problem or a new market opportunity. So, consider what internal approvals are required before an SOW service user in your organisation can engage an SOW service provider? Do these approvals vary by type of work?
Many stakeholders will have pre-existing and trusted relationships with SOW service providers and may be reluctant to consider somebody new, irrespective of whether there is a commercial and/or technical case for doing so. So, you must consider how would you expect to treat your established SOW service providers in the short and medium term?
The SOW marketplace is dynamic and service providers renowned for a specialism(s) at a point in time may suddenly lose that capability if key individuals were to move elsewhere. This is especially pertinent when buying organisations try to implement a Preferred Service Provider List (PSL). So, document what your general organisational approach to using preferred suppliers us and how internal service users (and procurement) stay current about their delivery options in the market

There are many more nuances to consider but at least with a clear definition of where you are now you can begin to consider how to move forward.
Ingredient three: Pragmatism
I urge you not to waste any intellectual or emotional energy agonising over why certain suppliers have historically been engaged; why some projects have been extended multiple times; why some stakeholders have been happy to pay twice as much as they could have done; or why some projects are perceived to have been successful.
Just accept that you are where you are.
It is far easier to get started if you focus your attention and your energy on designing your SOW good practices for the future, rather than try to exert control over what is already happening today. Use whatever knowledge you can obtain about your current state to help you predict the business benefits ahead and to critically inform your transition plan.
No one has all the information or perfect answers in the beginning, but the more pragmatic you are about your current state the faster you will go.
The first thing to be pragmatic about is your 'work in progress' i.e. the SOW engagements which are either in negotiation already or are about to start. Stakeholders need to be 'brought with you' and so you should use current activity as an opportunity to learn why they think certain service providers are better than others and why projects have been structured in a certain way.
The second thing to be pragmatic about is that SOW service providers are of course going to be protective of their existing business relationships. It is therefore important that they view your SOW management initiative as a potential enabler for new business opportunities, rather than a sales prevention straightjacket!
Thirdly, it is so important to pick your internal battles carefully; there are always going to be projects and stakeholders who are more influenceable and have more influence than others. So, take care to identify those project types/needs and stakeholders that could be positive early champions for the programme.
Don't worry about where you are starting from. What matters is that you just start.
Ingredient four: Partnership
Ultimately the more attractive you are to deal with as an organisation then the better overall value you will achieve.
To become an SOW client of choice you need to operate on a true basis of partnership. For example, this means post engagement reviews are genuinely bi-directional. The service provider will have some valuable feedback to offer your organisation about how effectively their scope of work was originally defined and whether their productivity and value was optimised during the engagement process, and throughout the delivery of the service.
Empathy and trust are, rightly, crucial components of internal client decision making, and the SOW management solution must account for this. The service provider should be allowed access to all appropriate information and personnel when shaping, designing, costing and pricing their project proposals and during delivery of the service.
Never underestimate the service provider's need to make a fair return. Obviously, your goal is to maximise the return on investment for your own organisation, but it is very easy to exhaust a service providers commercial goodwill before the project even starts. My advice is always to be mindful of where the line of over-negotiation might be and how this line may vary for different types of SOW based work, including the associated payment terms.
A successful SOW management programme can help an organisation thrive. But it is easy to be unsuccessful. Don't let your programme be doomed from the outset by not having an outcome focus. If you have an MSP, then co-create the problem statement with them. Expect the programme to evolve and that there will be bumps in the road. Finally, treat your SOW service providers as a valuable business asset.
For more insight, read our ultimate guide to SOW management in 2020.
AUTHOR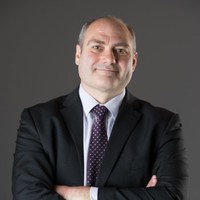 Paul Vincent
Global Head of Services Procurement, Hays Talent Solutions
Paul joined Hays Talent Solutions in May 2019 and is globally responsible for the definition, marketing and delivery of our Procurement, Statement of Work and Supplier Enablement related services.

He has been working on the supply side of the workforce solutions industry since 2015 and before that spent 6 years running his own consultancy practice helping a variety of different organisations to buy and sell business services more effectively. Prior to establishing Insight Sourcing Solutions, he spent 24 years working for BT Group plc where he held a series of senior level procurement, commercial and change management roles.
Paul is a member of the Chartered Institute of Procurement & Supply and Black Belt trained in Lean Six Sigma. During his career he has built up a large and relatively unusual blend of expertise in the areas of Procurement Excellence, Talent Management and Sales & Marketing Effectiveness. This accumulated know-how, underpinned by the practical insights gained from leading a variety of transformational change initiatives over the years, has proved to be hugely beneficial to the organisations he has worked with. Paul regularly contributes to industry publications and is a seasoned keynote speaker.