BLOG

null
Three trends to look out for at CWS Summit Europe 2018
THREE TRENDS TO LOOK OUT FOR AT CWS SUMMIT EUROPE 2018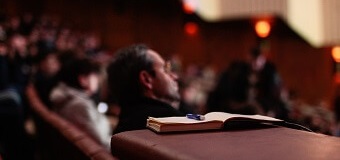 Wondering how on earth others are dealing with the spiralling non-permanent worker and professional service spend? Staffing Industry Analysts' annual Contingent Workforce Solutions (CWS) Summit Europe is your chance to find out.
This year's conference is fast approaching, taking place from 24-26th April 2018 at London's Royal Lancaster Hotel. It is the perfect chance to catch up with your procurement, HR and contingent workforce peers to discover the latest thinking about how to drive even more value from your suppliers and workforce programme.
So whether your programme is new and you're on the lookout for tools to help get you started or it's established and needing to evolve to the next level the agenda is packed full of useful debates, presentations and workshops.
To help you plan your trip here are three trends you should look out for during the summit, and the talks that will help you tackle them:
Bringing programmes together
Changes in technology and talent are evolving the way we work globally. As a result more businesses are going global with their managed service programmes (MSP) to access the talent they need and create a more standardised process. But there are many factors to consider before taking your programme global to ensure you reap the benefits.
Hiring cross-country can be complex and challenging. Factors to consider include different local legislation, types of economies and the level of market health you're dealing with, and how on earth you should deal with those smaller volume countries. However, no where is this complexity more obvious than in pricing.
Session to look out for:
Day 2 | 11:30 - 12:15 | Beech | Euros and Pounds and Dollars! How to Create a Programme Pricing Strategy
Increasing complex legal challenges
Changes to regulation bring new challenges, and increasingly bigger penalties, therefore contingent workforce managers need to be more alert than ever before about new regulation implications and the risks they bring, so they can put processes in place to prevent them.
The new EU legislation that is General Data Protection Regulation (GDPR) will take effect from May 25, 2018. This new legislation related to how we handle data will replace your current local legislation and those not compliant will face greater punishments and fines as a result. The impact on businesses is far reaching, and key to this is how you and your suppliers handle your workers' data.
GDPR is not the only new regulation your compliance team should be across. Others include gender pay reporting, supply chain audits, employment status classification rules, whistleblowing protection and more.
Not forgetting, in the UK IR35, which has dramatically impacted public sector access to contingent labour. With April 2019 being highlighted as the potential roll out to private sector, preparing yourself for what this might mean for your business ahead of time is wise.
Session to watch for:
Day 2 | 12:30 - 13:15 | Nine Kings G - H | Smart Compliance - Key Legal Challenges for 2018 and Beyond
Different ways to deal with Statement of Work (SOW)
Statement of Work (SOW) continues to grow at a rapid rate. Due to the lack of control the use of Statement of Work (SOW) often leaves HR/Talent Acquisition and their MSP struggling to capture spend and ensure protocol is followed.
In a bid to drive even more value from these relationships many are turning to the Managed Service Providers (MSPs). However, there are many different ways to incorporate SOW and wider service spend into your managed service programme, depending on what you are trying to achieve.
Session to watch for:
Day 1 | 14:15 - 15:00 | Westbourne 3 - 4 | How to Better Manage SOW in a CW Programme (Yes we are presenting this one so we are bias!)
Contact us for more information about the event and to secure our exclusive discount.
AUTHOR
Ruth Munday
Director Corporate Accounts - EMEA, Hays Talent Solutions
With an Honours degree in modern languages from the University of Liverpool in the UK, Ruth has built a career working with organisations across Europe to help find solutions to a range of workforce related challenges.
Starting out in a traditional staffing agency operational role she built up teams in the UK and France, where she supported Hays' fledgling business, now its fourth largest globally. Ruth then moved into executive search for several years, working in the public and private sectors, UK, international and cross border.