null
Top three takeaways from the virtual CWS Summit - North America
TOP THREE TAKEAWAYS FROM THE VIRTUAL CWS SUMMIT-NORTH AMERICA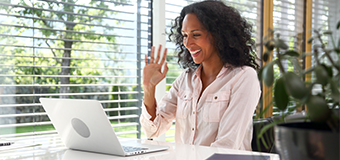 Last week more than 1,000 procurement, HR and contingent workforce professionals joined the first virtual CWS Summit. The virtual format enabled additional attendees from various regions to participate with over 20 countries represented. However, it also reduced the opportunities for the casual 1-2-1, off-program discussions that are a feature of live, in-person events. How we replicate these informal, knowledge-sharing discussions both internally and externally is a challenge for us all in the new hybrid environment.
The COVID-19 pandemic and its impact on the world of work was a theme throughout, but did not dominate The Summit. Some sessions like, "When Covid-19 Gave Them Lemons…They Made Awesome Lemonade" directly addressed the response to the pandemic, while others looked at its long-term impact as well as the effect of Black Lives Matter and other recent social justice movements. These events have both refocused and combined strategies to accelerate action and timelines for a number of existing trends.
So, what were the three big trends or takeaways from The Summit?
1 - Total Talent is firmly back on the agenda and has expanded to "Total Work"
In the opening keynote, Jo Matkin, Global Workforce Solutions Research Director from SIA shared research from the recent buyer's survey which showed that even before the pandemic, 41 percent of contingent workforce programs had identified Total Talent as an objective in 2020. However, the same survey identified internal silos and a lack of executive sponsorship as the primary barriers to change.
Since the survey was completed the pandemic has challenged existing perceptions and has broken down walls. This has enabled the discussion to expand from not just "who" should do the work, but to include "where" work is done and "how". This opens the opportunity to incorporate Statements of Work, freelancer market places, robots and other alternative sources into a single decision-making process and "workforce".
It will be interesting to see whether the silos are rebuilt or if we have reached a tipping point.
2 - Diversity isn't just about suppliers
There were a number of sessions covering diversity in the workforce including a practical take on "Diversity...Taking It from Talk to Action".
The U.S. has led the world in its commitment to engaging with suppliers from the underrepresented and minority groups adhering to the mantra "what is measured happens". But diversity within the contingent workforce population has often been overlooked, or at least has not been a core focus until now.
Recent events have caused many organizations to have a new look at their approach to diversity. When this is combined with a move to "total talent" and an increase in remote working, an inclusive approach to finding and engaging talent - whether "permanent" or "contingent" - offers organizations the opportunity to increase the breadth and depth of talent available. Those organizations who can implement a truly diverse outreach program, alongside the flexible policies to support it, will have an advantage in attracting talent.
3 - Direct sourcing is a win-win for all... if you get it right
Direct Sourcing has been a theme for the past three years at the Summit and this year was no different with case studies from Pfizer, Cap Gemini and Facebook.
The term is (mis)used to apply to a number of different services, but is best described as building and nurturing, an often-proprietary talent pool by leveraging the brand and value proposition of the company. This can be managed by the company itself or the MSP provider as a white label service.
Hays' own showcase, with its partner Mya, and the clickbait title, "Why your Direct Sourcing program will fail" showed how the service can come up short in the wrong hands or thrive with the right planning and execution.
Often viewed as a cost saving initiative, Direct Souring also enables organizations to implement outreach and engagement strategies in the "first person" which can only support the growing total talent and diversity objectives making it even more appealing to progressive programs.
In summary, The Summit was a timely look at specific areas that may not have had the focus they should have and also how recent events may have created an environment that not only enables change, but makes it imperative.
AUTHOR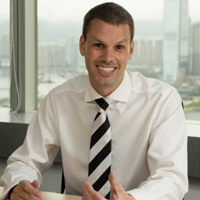 Robert Moffat
Senior Vice President – Global Head of Solutions and Americas Head of Sales, Solutions and Marketing, Hays Talent Solutions
With a 25 year track record of designing, implementing and managing talent services Robert has a wealth of knowledge on the challenges and opportunities facing employers in maintaining a competitive advantage in talent acquisition, engagement and retention.
As Global Head of Solutions Robert is part of the global leadership team responsible for innovation and product development and as Head of Sales, Solutions and Marketing for the Americas he is responsible for growth of the region. Having lived and worked for Hays in Europe, Asia Pacific and the Americas he is able to bring a diverse range of thought and experience to the new challenges in the world or work.
He has a passion for new ideas, markets and opportunities and has been instrumental in a number of Hays' recent global projects including the roll out of a Global Operating Method, Supplier Engagement Strategy, the evolution of our direct sourcing approach and a quick deploy RPO service for start-up and high growth companies.