BLOG

null
Vendor Qualification: Why it's important, and why you need it
VENDOR QUALIFICATION: WHY IT'S IMPORTANT AND WHY YOU NEED IT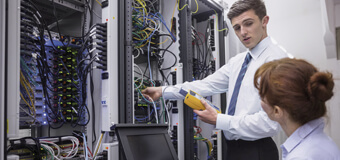 Most organizations use a variety of vendors to get work done. These vendors provide a variety of services, ranging from window washers to vendors supplying Enterprise Resource Planning (ERP) and Customer Relationship Management (CRM) consultants.
Most of these vendors provide vital solutions to organizations, necessary services that ensure day-to-day business functions run smoothly and efficiently. These services are generally provided by workers operating under the umbrella of a vendor relationship. But therein lies the gray area, for not all vendors are created equally, and not all vendors should be treated equally.
Why Vendor Qualification is Important
In most cases it is likely that the worker the vendor provides who is performing the work is an employee or an independent contractor of the vendor being engaged, or possibly the vendor is a company of one who is performing the work. As soon as we establish there is a relationship between the manager and the worker performing the work, and the manager possibly having control over how the work is being completed, our vendor relationship becomes increasingly more complicated. For example:
An organization now has the burden of ensuring there is no co-employment or independent contractor misclassification risk associated with engaging with the vendor's worker. When the department of labor looks at misclassification, they are looking at the relationship of the work and worker rather than simply following the money of who is paying who.
If the work being completed is on the organization's property, does the organization have something in place to ensure that the vendor's worker performing the work is classified correctly – are they an independent contractor or a W2 employee of the vendor?
Is there an appropriate contract in place protecting the organization's IP and identifying proper indemnification between parties?
Have appropriate background checks been completed on the worker performing the work?
Is the vendor the organization contracting with the actual employer or agent of record of the worker performing the work, or is there possibly another intermediary vendor involved?
Does the vendor have the appropriate insurances in place?
Is the vendor paying their worker correctly – Overtime, Sick Pay, etc.?
As stated previously, is the vendor a company of one?
Unknown multiple layers of vendors and sub-vendors – who is the actual employer or agent of record of the worker providing the services to the Organization?

In too many instances, these points come to question after a project has already gone sideways and it is too late to address them. Fortunately, these points are highly avoidable. Instead of introducing unnecessary risk when engaging with vendors it is much simpler to prevent them from happening in the first place. This is why it is critically important for organizations to have a proper vendor qualification process in place. In many instances vendors in this scenario are brought into an organization under a statement of work (SOW), and any risk is dismissed as minimal. However, the same risks apply as if the vendor is supplying a worker to your organization on a time and materials basis, or staff augmentation. Many unnecessary risks can be hidden behind SOW type work, especially when there is no vendor qualification program is in place.
How Vendor Qualification Works
The objective of Vendor Qualification is to evaluate each new or re-deployed service providers who are in scope to make sure they meet all client defined vendor standards. This typically includes reviewing business licenses, certifications, business insurance verification and renewal tracking, review of worker classification for all in scope workers, payroll and business tax compliance, and performing a credit check.
Many clients elect to contract directly with their larger service providers and delegate the contracting and administration of smaller firms (typically with 10, or fewer, workers) to Hays. Once we've completed the vendor qualification process we can then subcontract the service provider underneath Hays with our Sub-Vendor Engagement service, whereby each worker delivering client services will be evaluated for proper worker classification and engaged appropriately.
Vendor Qualification Case Study
In a real-life case study, when delivering a discovery project to review a client's vendor population, it was found that over 30% of the vendors the client engaged with were in fact not businesses, but actually individuals working as sole proprietors. Because this work was hidden behind an SOW, no additional oversight or scrutiny was provided up front, and for each deliverable an invoice was submitted and paid by the organization.
In the same case study, for any of the actual companies being engaged as vendors, nearly 50% of those vendors were not the direct employer or agent of record for the workers performing the actual work on the client's premises. We found numerous examples where there were multiple layers of vendors involved (Client -> Vendor -> Vendor -> Vendor -> Worker). In addition to paying grossly inflated rates for these workers, the client organization also had significant risk of being found to be the actual employer of any misclassified worker. We found that in most of these vendor relationships there was no understanding of compliant worker classification. Most, if not all vendors didn't have active contracts in place, and no organizational policies were enforced, like background checks and insurance requirements. Unfortunately, the only process that was in place (and one that we often see across many organizations) is one where once an invoice is provided to accounts payable, a payment is cut – end of process.
The Value of Vendor Qualification in a Managed Program
Organizations are increasingly using small service providers and specialty consulting firms to complete projects. This dynamic presents two challenges for procurement, human resources and/or contingent workforce management teams:
Their quantity and relatively small size create workload and oversight challenges
Slow or inconsistent onboarding of vendor
Inconsistent process and compliance across departments
The employment relationship with their workers often introduces significant worker misclassification risk
Contract and contract exceptions often require legal to be involved
Significant rouge spend
Unknown use of cloud providers

Our Vendor Qualification solution is designed provide greater business efficiency while reducing the risks from engaging these types of talent providers. By utilizing a talent forward MSP service provider like Hays Talent Solutions to manage your vendor qualification process, organizations are able to eliminate risks, create efficiencies, and reduce costs when working with vendors. Our solution provides:
Automated process
Hard savings and cost avoidance
"Client of choice" presence in the market
Reduction in fill time
Enhanced oversight, compliance and management adoption
Best practice for worker classification and engagement
Ongoing manager training
Safe channel to utilize cloud and FMS providers
Create gates and approval processes
Eliminate rouge spend often hidden behind SOWs

Outsourcing of work to vendors is becoming more common, cost effective, and accepted throughout the larger world of work. As managing this type of work continues to expand and become more complex, it becomes even more important to have a trusted MSP partner with a Talent Forward focus in vendor qualification to reduce hidden risks and costs, and ensure continued growth and protection of your brand, culture.
AUTHOR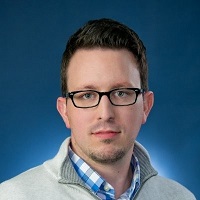 Daniel Evanoff, PHR, CCWP
Operations Director
As the Operations Director for Hays Talent Solutions, Dan provides innovative, strategic and professional leadership with expertise in contractor management and independent contractor compliance, as well as an exclusive understanding and perspective of how third-party vendors, VMS, and MSP providers interact with clients, partners and talent.