Content_GLO_HTS_BlogTitle
Asset Publisher
WHAT IS THE GIG ECONOMY AND WHY SHOULD YOU CARE?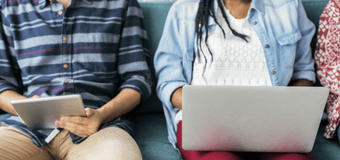 12th September 2017
The gig economy isn't new – tradespeople have been working this way for years and the temporary recruitment industry has been firmly established for decades. So why is the phrase 'gig economy' increasingly heard in the news, employment disputes and even government reviews and manifestos?
Because the gigs that are being performed, how and by whom have changed. And as with most things this has been made possible by new technology that has outpaced legislation. So, what is the gig economy and who are the organisations and freelancers fuelling this growth?
The gig economy of old
Historically tradespeople, and other self-employed professionals, have performed a series of jobs or 'gigs' for multiple customers. These jobs would typically be set up, negotiated and payment made directly between the trades person and the customer. For example, an electrician would advertise for customers, quote a price for each job and receive payment directly on completion. They might also juggle a number of jobs at the same time.
Alternatively, a "temp" might work for an organisation on an assignment arranged and administered by a third party – most commonly a recruitment agency. Although the worker would not usually be directly employed by the customer they would most often work solely for that organisation. For example, a receptionist might be engaged to cover for a two-week holiday period receiving a weekly wage based on their working hours.
The new gig economy
Today the gig economy is a labour market with an increasing number of short-term contracts or projects, led by online freelancer market places like UpWork, PeoplePerHour and GigWalk and apps, such as Uber, Lyft and Deliveroo.
It still has some of the traits of the "old" but it has also increased both the type of work available and the size and profile of the potential freelancer pool and also how the parties interact.
Previously if you wanted some design work performed you might be limited to those in your personal network or those you could easily find from advertising and searches. With the advent of freelancer market places, you can find, quickly communicate, assess and negotiate with multiple freelancers anywhere in the world.
These market places have revolutionised how customers and freelancers interact, typically:
An intermediary makes the introduction between the freelancer and the customer, they may also set the fee and processes the payment – like Uber matching a driver and passenger
Freelancers are paid a set amount based on the size of the gig or job and not the time taken to perform it – for example Copify where you pay per article dependent on word count
Gig workers use their own equipment to perform the task – working from a home office or using their own car or bike
Gig workers can obtain work through multiple intermediaries for multiple customers at any one time – a designer could work on multiple projects in a day
Workers, and organisations, can build their brand via rating and ranking systems based on the service/results received

The contentious part
A number of organisations globally – government departments included – have made estimates on the size of the gig economy but the common theme is that it is growing, and growing fast. This developing gig economy is a working environment that offers flexibility, new opportunities and control... but may also be outpacing the legislation and policies that traditionally govern the workplace.
Typically, workers in the gig economy are classed as independent contractors. That means they have more autonomy in when and how they work but also less automatic entitlement to typical employee benefits such as paid holiday, sickness pay or the minimum wage. However, they may not be recorded or classified as such, as they could be being paid for on a credit card via one of the aforementioned sites, and therefore not going through the same strict processing and classification your usual contingent worker would.
In an increasingly competitive world how we enable this dynamic and growing industry while ensuring a fair deal for all parties will be key.
For more information on how and when to tap into the human cloud read my colleague's blog 'How and when to use the Human Cloud to solve your skills shortages'.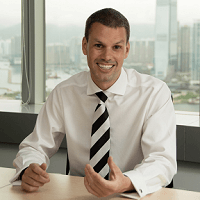 Robert Moffat
Senior Vice President Corporate Solutions for the Americas, Hays Talent Solutions
With a 20 year plus track record of designing, implementing and managing resourcing services Robert has a wealth of knowledge on the challenges and opportunities facing employers and providers in maintaining a competitive advantage in talent acquisition, engagement and retention.

As Director of Corporate Solutions, initially in Europe, then APAC and now the Americas, Robert is one of a global team responsible for innovation and product development for Hays Talent Solutions, the Hays' Managed Service Programme (MSP) and Recruitment Process Outsourcing (RPO) division.

He has a passion for new ideas, markets and opportunities and has been instrumental in a number of Hays recent global projects including the roll out of a global research and insights programme, new social media engagement strategy, the evolution of our direct sourcing approach and a quick deploy RPO service for start-up and high growth companies.