Content_GLO_HTS_BlogTitle
Asset Publisher
HOW CAN DIRECT SOURCING EVOLVE WITH YOUR MSP PROGRAM?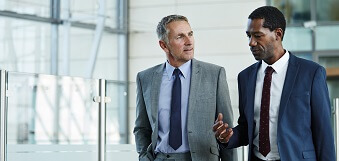 Direct sourcing has revolutionized the way companies hire the perfect candidates for temporary and permanent roles. One-third of companies are already using direct sourcing as part of their contingent hiring, and another 28 percent expect to add it to their programs in the next two years, according to the latest Workforce Solutions Buyers Survey from Staffing Industry Analysts. You are probably already using direct sourcing internally, but how can it work with and enhance your managed programs?
Direct sourcing defineds
Direct sourcing (sometimes also referred to as "self-sourcing" in the industry) is the process by which a company leverages its employer brand to build a proprietary candidate pool, including current and former contractors, former employees, retirees, "silver medalist" candidates for FTE roles, freelancers, and more. The company can then engage these contract workers directly instead of creating requisitions for staffing companies or third-party labor suppliers.
Reaping the benefits
The benefits of direct sourcing are numerous. Most companies realize significant hard savings from lower margins due to the volume of hiring, and the exclusivity of the process. Then there are the soft savings, from a shorter time to hire, faster time to productivity, better employer branding, smoother onboarding and more efficient candidate pooling of both contingent and full time candidates.
Within an existing managed service provider program, direct sourcing usually applies to certain teams or functions with unique characteristics. The best direct sourcing opportunities are in areas where hiring is high in volume, geographically concentrated, with consistent job descriptions and candidate requirements. Internal recruiters could be managing the recruiting for this department, or it could be outsourced to a third-party team such as Hays Talent Solutions.
How it works
Imagine a hypothetical company that has an MSP managing all temporary/contract workers. Your supplier takes responsibility for the sourcing, onboarding and payroll for those workers, with the exception of a call center that consists of 100 contractors. These workers are sourced by an internal team, but the third-party partner still manages payroll for you.
A real-life example of this would be our partnership with Computacenter. This large provider of IT services, which has over $4 billion in annual revenue, was recruiting for their Global Service Desk. The Hays team was responsible for all the assessments and initial meetings, then a central coordinator reviewed the recommendations Hays made and provided an offer to the right candidates.
Using this method, 64 analysts were recruited in the space of four weeks - 11 full-time and 53 contractors. The time to hire was reduced by 11 days, and attrition was reduced by 20 percent from their historical approach.
An organic evolution
In most cases, the use of direct sourcing evolves as your managed program becomes more sophisticated. Initially, it may be driven internally, with your recruitment team sourcing for specific roles that might then be paid through your program partner. As the program matures, you and your program partner will liaise together to discover new ways to optimize many of the processes you collaborate on, including that of direct sourcing. So you are still managing the elements you choose to, but certain processes like compliance checks, onboarding and payrolling are managed by your partner to improve efficiency and compliance.
Eventually, once those processes are well established, the direct sourcing solution may start to be managed by your MSP. A dedicated, expert team sits within the already-existing program, opening the door for scale and efficiency.
This approach gives you the best of both worlds – the compliance and consistency that comes with a managed program, combined with the savings and added efficiency that come with direct sourcing. As the success of this partnership grows, it will continue to evolve and you will find other teams or functions where direct sourcing makes sense, expanding those cost-savings, access to better talent, and efficiencies to other areas.
Not sure the right answer for your challenges? Take our free diagnostic to get some additional insight.
AUTHOR
Kimball Norup
SVP, Head of growth at Hays Talent Solutions- Americas
With nearly two decades of experience in the human capital management industry. Kimball has experience in structural engineering, publishing entrepreneur, and running a successful strategy consulting firm. He earned a Bachelor of Science degree in Civil Engineering from California Polytechnic State University, San Luis Obispo and an MBA with honours from the University of California, Davis.

Now his expertise is used working cross-functionally with the Hays Talent Solutions global leadership team to build the strategic plan for the expansion of Hays Talent Solutions in the Americas region. Focusing on business growth and client acquisition, activation, retention, and upsell across the region.