Alex Hort, Manager - Vacancy Management, for Enterprise Solutions at Hays, shares his #HaysStory with us.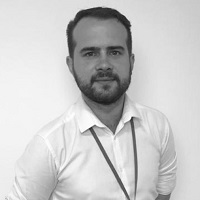 When and where did you first start out at Hays, and what jobs have you had at Hays that led to where you are now?
I joined Hays in 2011 after a brief career and University education in classical / contemporary Dance & Choreography. Leaving university at the height of recession led me into the recruitment industry; however it posed a challenge that I was determined to rise to. I started due to expansion (project Humberstone) as a delivery consultant, I was then the first ever Leicester Vendor Partner (claim to fame) as the job title was created for the project. Fortunately I was given the opportunities to progress to partner and senior before being successful in applying for a team leader position further progressing to Senior team leader and finally promotion to manager in December 2019.
What early challenges did you face and how did you overcome these?
The biggest challenge for me was being so "green", having never worked in an office environment and having very limited knowledge of the recruitment industry was quite intimidating (at the time). For me it was living the inquisitive value that helped me overcome this challenge; do not be afraid to ask questions and network! Don't put pressure on yourself to try and be everything to everyone, find those experts within the organisation, develop the relationships and lean on them for advice and knowledge as well as building and developing yourself.
What is a career highlight for you?
I have a few! But I must say the highlights have been the team awards numerous teams have received, as well as members of the vacancy department managers receiving expert awards. Our successes are built as a team and it's a huge point of pride and recognition to be awarded these at a national level. The key for me is developing individuals and celebrating their successes with all their collective hard work being recognised.
What is the best career advice you've been given?
"Remove the emotion" – What I mean by that is always try to be balanced and not make snap decisions or take actions based on your emotional state, take a step back and digest the issue; breathe and then move forward – we spend a lot of time in the workplace so always keep perspective. That being said be human – listen to people, try to understand situations and show empathy when its needed.
What DE&I initiatives have you worked on?
I've been lucky to be part of the Hays Pride Network which has come a long way in a short time, recently we had over 100 Ally sign ups to our network as part of Pride 2020 and the release of our first news letter to the UK&I network it's great to work for an organisation where you feel you can be true to yourself and be fully accepted for who you are and what you believe in.
How have you demonstrated living the Hays values?
I like to think I have displayed Inquisitive and Passionate about people above all. I think we are fortunate in Hays to work with a fun and knowledgeable group – get to know them! I'm lucky that I can pick up the phone to contacts in Sales, Projects, Bids, contracts and many more to be able to get the answers and advice that I and my team need to move forward. Covid has brought us all closer and has really highlighted how much we all know and can learn from one another.