Client services - Your Hays Story title
#YourHaysStory:
Client Services
Client services - Your Hays Story - Jason Dunwell
Jason Dunwell, Service Delivery Director, for Enterprise Solutions at Hays, shares his #HaysStory with us.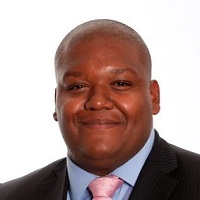 I started my journey in Hays IT London in 2004, running a temporary desk for IT into Public Sector Clients, where I was awarded a series of promotions to Senior Business Manager to run a team across Commerce & Industry and Public Sector.
I moved to Enterprise Solutions at Hays in 2010, where I ran our Public-Sector framework agreements as a client manager. Shortly after in 2011 I was promoted to Client Director where I ran some of our technology clients.
Three years after starting my Hays journey, I took a break, I studied, graduating from Business School with an MBA. I returned to Hays in 2015, running one of our accounts onsite as a Client Director, and then adding two further accounts to the portfolio. I was promoted to Service Delivery Director in 2017 and am responsible for several of our accounts in the UK.
Have you experienced a lot of variety in your role?
Yes, most definitely! From temp to perm, volume, campaigns, diversity, EVP, tech deployments and executive search.
What do you think differentiates Hays as an employer?
The ability to offer diverse careers, in different businesses and sectors.
How did Hays help develop your skills?
By giving me the opportunities to grow as and when I've been ready to push and develop. This has always been with a good level of support.
What is a career highlight for you?
Being an account director at 29 and running one of our biggest accounts; we had thousands of contractors and had permanent campaigns running – great times! Followed by graduating from my MBA with a first. Not sure which was better…
Client services - Your Hays Story - lisa thomas
Lisa Thomas, Director of Client Operations, for Enterprise Solutions at Hays, shares her #HaysStory with us.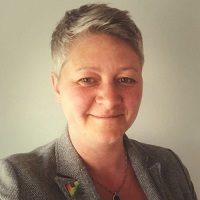 Having worked in recruitment since 1999 – which I fell into (like most of us!) by registering with an agency and telling the Temps Consultant that I quite fancied doing what she did, I came to Hays 8 years ago with a varied background spanning multiple sectors.
My first role with Hays was as Client Manager for one our MSPs which was a collaboration of 15 Local Authorities throughout the North West. I've been fortunate enough to be given the opportunity to grow my team, portfolio, skills and knowledge during the past 8 years and progressed to Associate Director in 2017 and to Director of Client Operations in 2018. In addition to the 'day job', I am very proud to be involved in several people initiatives including People Board, Hays Pride Network, the mentoring programme and the Hays DE&I Action Group.
When I first arrived at Hays, what struck me within a matter of weeks was the network of subject matter experts we have. They truly make a difference and form the backbone of our success; don't take that for granted as Hays leave others way behind in this space!
Working at Hays gives me the opportunity to be myself. To innovate, challenge, learn, lead, dare to be different and, often, succeed. Having the opportunity to operate outside my comfort zone, whilst sometimes scary at first, has helped grow my knowledge and confidence. We have a lot of very talented individuals within our business, there is always something new to learn, go and seek them out! Being encouraged to pro-actively learn and make your own decisions is really important, again, something not to be taken for granted.
I believe that the single most important attribute key to my success so far is doing the right thing. Long before that was a core Hays value, it has been a value intrinsic to me for as long as I can remember. It is vital that I work within a business that proactively encourages all colleagues to 'Do The Right Thing' – it spans every aspect of what we do, day in day out and is a very powerful way to 'check in' on the decisions we make, whatever they may be.
Client services - Your Hays Story - Tara Al-Hilali
Tara Al-Hilali, Client Partner, for Enterprise Solutions at Hays, shares her #HaysStory with us.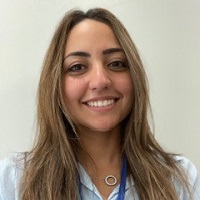 My journey at Hays started in the Auckland, New Zealand Office in June 2017 as a Sourcing Associate in the Sourcing Centre. At the beginning, I was part of one of our RPOs working on bulk recruitment activities, recruitment projects and individual talent acquisition. In August 2018, I was promoted to a Sourcing Partner continuing to work for this RPO client, however, I obtained further exposure by assisting other accounts which gave me a diverse experience with a different calibre of candidates within multiple industries.
In February 2019, I felt that I had learnt as much as I could and wanted to build on my skillset in a client-based role. With the support of my manager at the time and the internal recruiter, I was able to transfer internally and secure a role as a Sourcing Partner in a new RPO based solution in Sydney.
Since relocating to Sydney I have been managing the in-house Graduate Recruitment Campaign, sourcing candidates as well as dealing directly with candidates and Hiring Managers. After 6 months in the role, I was given the opportunity to begin the progression to a Client Partner that was effective in July 2020 and this is the position that I hold currently. In this position I am looking after and managing numerous requisitions from the beginning stage of obtaining a job brief to the final stage I.e. verbally offering the candidate. This exposure has given me firsthand experience of partnering directly with Managers whilst providing them with the best advice and course of action.
Over the years I have had a variety of roles to recruit from, financial services to technical engineering to graduate recruitment. The amount of exposure and support I have received from the management team and peers has really helped me further develop my skills and experience but has provided the supportive environment that allows me to feel confident in continuing to challenge myself.
Upon joining Hays, I had the full intention of developing my skills in recruitment for two years and then return to working as a Generalist as that is where I wanted to progress my career path. However, a short while after being in Hays I realised that recruitment is the path I want to further develop my career in. In recruitment, I connect with people and place them into roles that are suited to their needs whilst exceeding the client's expectation even though at times I am faced with challenges, I feel I can accomplish anything.
Before joining Hays, I was in the final stages with other recruitment agencies. When it came down to deciding which role I wanted to proceed with, I decided to accept Hays because I knew Hays was a large organisation with a Global presence, but in the interview, I got to know just how supportive the company is in providing development and training to their employees. Once I started with Hays, I had a supportive team and manager and not only did they help me understand the clients and expectations, but they also allowed me autonomy to make my work my own. Furthermore, the support I received from upper management and the various training modules/sessions fuelled my career development.
Hays has helped me develop my skills throughout my career with them. When I first started, my Manager sat down with me and conducted a role play of a phone screen to provide me with feedback and give me any tips she had while letting me have my own approach to the call. It has been something that stood out to me till this day as she understood my learning style, gave me feedback while still motivating me to continue to improve and make more calls. Further to this, I have been given opportunities to be part of various Training and Development Modules and sessions so I could have theoretical knowledge while also being able to connect with other members in the business to share our experiences. Once relocating to Sydney, I felt there was a greater positive shift in my development as being in an on-site client-based role really challenged me to improve my capabilities in communication, stakeholder management, adaptability and resilience.
I feel the Hays values resonate with me and they are demonstrated subconsciously. The top values I feel really stand out are being Passionate about People and Ambitious. Working at Hays allowed me to discover that I want to continue to work in Recruitment as I am able to connect with all sorts of people and can help place them into different opportunities whilst providing them with a great candidate experience. I have the drive to constantly learn and develop myself in each role that I am operating in, in order to build the foundation for the next step which for me is to be an expert in my field.