Projects your hays story title
Karolina Hastwell, Project Manager – Operational Excellence, for Enterprise Solutions at Hays, shares her #HaysStory with us.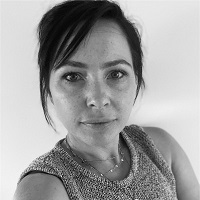 When and where did you first start out at Hays, and what jobs have you had at Hays that led to where you are now?
I started my career with Hays in our Sydney office on an Office Support perm desk. I have been very fortunate to have had various opportunities at Hays. I had exposure to running a perm and temp desk in Office Support, worked as a Tender Consultant for our Bids and Contacts team from which I then moved into Enterprise Solutions at Hays and worked onsite for one of our RPO accounts handling the volume recruitment, travelling all over Australia delivering assessment centres. After returning from maternity leave back to my role onsite, an opportunity became available to manage one of our MSPs in Adelaide. Finally, after returning from my second Maternity leave I was fortunate enough to obtain a position within the Operational Excellence team working remotely from Adelaide.
Did you have any prior recruitment experience?
I love telling this part of my story. I had zero recruitment experience and I also had zero knowledge of what a recruitment agency did. My thought was that all recruitment was managed through a HR department. When I moved to Sydney I was looking for any job just to get cash flow going whilst I figured out what I wanted to do as a career. I attended an interview at a recruitment agency for a contact centre job as this is what my experience had been so far. The consultant that interviewed me asked me if I had ever considered a job as a recruitment consultant and explained to me what was involved. The consultant then called his manager into the room who advised me that they didn't have roles at that moment for inexperienced recruiters and to go to Hays as they have the best training in the industry. I thought if one company was promoting another for being an industry leader I had to check them out. I submitted my resume through the Hays website and the rest is history. What I found was not only an industry leader but a company that really valued its people which was extremely important to me.
What is the best career advice you've been given?
Do not think you need to have all the answers. Ask questions and find out who the SMEs are. Challenge the current way of thinking.
How do you achieve balance in your working life?
I always make sure that I incorporate exercise into my day no matter how busy I am. It could be a walking meeting, a gym session during my lunch break or a walk around the block in between meetings.
What is the single most important attribute that has been the key to your success?
Ability to embrace change.
How have you demonstrated living the Hays values?
I feel the value that I demonstrate the most out of them all is being passionate about people. I am always conscious of the impact I can have on others. When I mean customers I mean our clients, candidates and our internal colleagues. I strive to always elevate what I can bring to them. For example, when I was running assessment centres there would always be candidates that found group interviews very uncomfortable. I always made sure as the facilitator to give them a chance to stand out and showcase their skills by providing a safe and comfortable environment. I also really love to see my colleagues thrive and work towards their professional and personal goals and love sharing any knowledge that I have attained through my career to help them get to where they want to be. For our clients I have always looked at ways to make their working life easier and really aimed at working together in a partnership to help them achieve their organisational goals.