Sales your hays story title
David Spence, Global Head of Growth for Enterprise Solutions at Hays, shares his #HaysStory with us.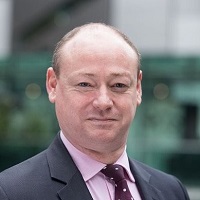 I am incredibly proud to be in my role as leading the Growth of our firm from an external customer perspective; The customer centricity that sits at the heart of our Enterprise Solutions ethos gives us a phenomenal opportunity to develop; actively listening to our existing customers will very much help us to inform our service development.
We have a lot of very talented sales and bids specialists in our regions and I see my role as ensuring they have the best tools, content and market intelligence to allow us to know exactly who we are targeting as our future customers and how we are best placed to win those opportunities.