Sourcing - your hays story title
Sourcing - your hays story
Keerti Chouhan, Principal Sourcing Partner (Delivery), for Enterprise Solutions at Hays, shares her #HaysStory with us.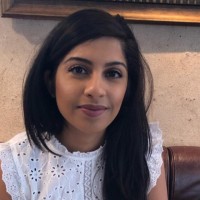 When and where did you first start out at Hays, and what jobs have you had at Hays that led to where you are now?
I started out as an Associate Sourcing Partner in Delivery for two of our MSP accounts. I have worked my way up and had 3 promotions and am now a Principal Sourcing Partner.
Did you have any prior recruitment experience?
Yes, I worked for 2 recruitment companies before which were recruiting manufacturing and engineering jobs. I decided I wanted to move away from this field so joined Hays to recruit for different industries.
Why did you decide that recruitment was for you?
I actually fell into recruitment because I had a friend who was working for Hays and said I would be good at this type of job based on the sort of person I was. I then researched it and thought why not, because I didn't know what to do once I finished university. Based on this, I went to a graduate fair and secured my first recruitment job in Watford
Have you experienced a lot of variety in your role? Have you relocated / changed functions / clients?
Yes I have been given a lot of opportunity during my time at Hays – apart from being a sourcing partner, I have been an interim recruitment partner for one of our accounts and Team Leader for one of our MSPs as well as having the opportunity to support various clients both MSP and RPO. I have been involved in process/account change where I have learnt and taken onboard things I can change on my own account. I have been nominated for and won lots of Hays incentives and had the opportunity to experience Hays Elite in 2019.
Have you ever been involved in any Hays initiatives, schemes or programmes in your time here?
I have been involved in buzz sessions and projects. More recently, I joined the future leaders programme where it gave me an insight into where I could potentially take my next step in my career.