Content_GLO_HTS_BlogTitle
Contentverzamelaar
THE WORLD OF RECRUITMENT IS EVOLVING. ARE YOU ABLE TO KEEP WITH THE PACE?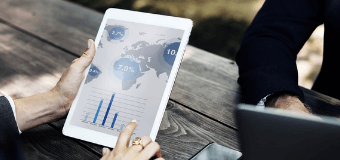 In his ten years as CEO of Hays, Alistair Cox has never seen the world of recruitment and staffing evolve as rapidly as it is today. What are you doing to keep up the pace?
"Many of you can remember the days when sourcing staff involved advertising a role in a newspaper and waiting for applications to arrive in the post. Then came the rise of the internet – which revolutionised the industry by giving these ads mass exposure and gave candidates the tools to proactively market themselves to employers. We refer to this approach as 'Advertise & Apply".
We know that success with this method of recruitment is not as impressive as it was once thought. At the same time, pressured by unprecedented skills shortages, businesses continue to struggle to find and attract the best talent. By relying on the Advertise & Apply model, the potential to accept a 'good rather than great' candidate – or even make a poor hiring decision – is likely" Cox says.
But, it doesn't have to be that way. By taking the best recruitment practices and candidate relationships you have been developing over many years and combines those with today's emerging technologies and data science techniques, you can find the very best candidates.
No matter your sector or location, whether you recruit in-house or use external agencies, this new approach, focused on cultivating long-term, meaningful relationships and using the tools of our digital world to achieve and scale that, is fast becoming the only way to find the best talent out there.
We call this approach Find & Engage.
Interested? Download the report or contact us now to learn about how we integrate this model into our outsourced recruitment solutions.
AUTHOR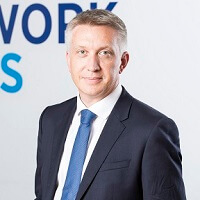 Jon Mannall
EMEA Managing Director and Global Head of Sales, Solutions and Innovation, Hays Talent Solutions
Jonathan is the EMEA Managing Director and Global Head of Sales, Solution and Innovation for Hays Talent Solutions, having joined Hays in 2011. Previous roles held at Hays included Client Director, Service Delivery Director and Head of Sales for the UK. He is now responsible for leading the approach to engaging and securing new clients and to ensuring that the products and services offered by Hays Talent Solutions continue to meet the changing needs of our global, regional and local customers.

Prior to joining Hays, and after completing his Masters in Philosophy and Management, Jon worked in the RPO and MSP sector for 10 years with a range of Financial Services, Public Sector, IT & Telecommunications, and Insurance clients in Sales and Operations Director roles.