RPO BENEFITS
Recruitment Process Outsourcing provides you with access to the right talent at the right time, in a scalable, cost effective way.
Many organisations turn to RPO providers when existing recruitment processes become inefficient, reliant on external agencies, when they need to downsize, or in-house teams struggle to scale to meet business requirements. It could be that high-volume requirements are causing capacity challenges, high rejection rates are leading to negative brand perceptions, or that niche requirements are taking so long to fill strategic projects progression is being restricted.
Outsourcing all or part of your recruitment frees your own teams up to focus on your core capabilities, supported by the latest talent acquisition technology, market insight and expertise to improve process efficiencies and hiring manager and candidate experiences.
Our focus is ensuring yours is the organisation of choice for the workers that will transform the future of your business.
Some of the benefits you can enjoy when outsourcing your recruitment are:
Expert talent delivery combined with external strategic insight that provides:
Increased effectiveness in sourcing and retaining the right talent to meet strategic objectives
Market intelligence and insight to differentiate your employer brand
A true centre of excellence for your organisation, with International Sourcing and Shared Service Centres based across the World, in the USA, UK, Poland, India, Germany, Canada, China, Japan, Malaysia, New Zealand and Australia, to drive down costs and offer a flexible/scalable service
Recruitment marketing expertise to position you correctly, on the right channels, to ensure your jobs get in front of the right, engaged audience
Improvements in equality, diversity and inclusion to build truly effective teams

Cost savings and faster talent delivery that enables complete scalability to:
Improve visibility of both internal and external data that helps to drive cost control and deliver talent faster
Match peaks and throughs in hiring volume through improved productivity and transfer from fixed to variable cost
Make agency cost savings of 10-20% thanks to the guaranteed and transparent opportunities offered to each supplier
Make up to a 50% saving in total fees paid due to an increase in internal, referral and direct hiring
Save on advertising costs, saved through consolidated procurement and access to bulk purchasing agreements





Improved hiring manager and candidate experience and process efficiency via:
Introduction of external expertise, which will bring best practice, new tools and techniques and the latest technology
Advanced talent pooling and nurturing, online selection and streamlined assessment scheduling that can reduce time to hire by 30-40%
More effective assessment and selection process reduces the amount of time managers need to commit to each hiring process












Mitigate supply risk with:
Policy enhancements, process checks for screening and compliance, along with a complete audit trail
Outsourced background checks and verification to free your own team from administration whilst enjoying external validation for complete peace of mind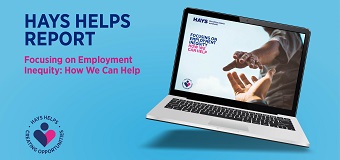 Focusing on Employment Inequity: How We Can Help
This report 'Focusing on Employment Inequity: How We Can Help' highlights the employability challenges faced by many members of different sectors of society and indicates the areas that can be supported by our Helping for your tomorrow actions.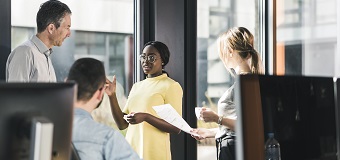 The importance of EVP and the next generation of employees
It is essential companies stand out from the competition when looking to engage new hires. Fail to differentiate yourself and you will not attract the best candidates.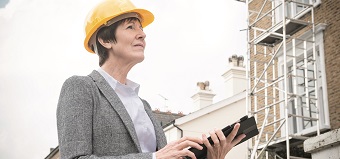 Case study | Manufacturing | RPO


Based on our "Find and Engage" methodology to standardise processes and open channels not previously available.