Attracting and retaining talent in 2022
TALENT TWENTY-TWO: ATTRACTING AND REATAINING TALENT IN 2022
The last 18-24 months has had a profound impact on the attraction & retention of talent. We have recently partnered with Expedite as part of the Circal Ecosystem, to take you through how organisations are responding to these challenges and the ways in which they are evolving their talent strategies.
The discussions involved the role of data in understanding where talent exists, what workers want, and how you can use this information to shape your attraction & retention approaches.
Key Takeaways include:
The current trends and challenges organisations are facing in talent attraction and retention
How to integrate data into your recruitment planning strategies
How companies are using data to identify where there are talent pools in different parts of the country, they can engage remotely
Early Careers is becoming more of a competitive market and the need for a solid keep warm strategy is vital to reduce reneges
There are untapped parts of the market, such at the 51% of disabled people who are unemployed. A strong EVP is key to attracting these individuals

You can catch up on the video below and contact us to discuss any areas further.
Speakers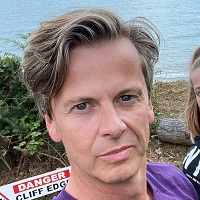 Geoff Fawcett
UK Solutions Director, Hays
Geoff brings 25 years' experience from within Hays. The last 7 years being responsible for design and deployment of RPO, MSP, SOW and Total Talent Solutions across both UK and global customers. His main industry focus areas include Financial Services, Professional Services and Technology. During his tenure with us Hays, Geoff set up our SOW practice, James Harvard and as such has strong knowledge of more evolved MSPs. Down to earth in approach and always looking to support clients in the best way for them "to get work done".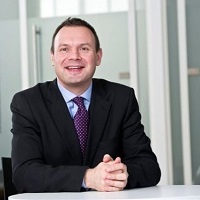 Mike McNally
UK Solutions Director, Hays
Mike joined Hays in 1996, working in the Hays Specialist Recruitment business before joining Hays as a Sales Director in 2011. Mike has a real passion for working with clients on large and complex workforce solutions projects with a track record in sales success of RPO, MSP and associated services primarily within the Construction & Property and Insurance sectors.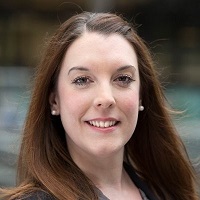 Jennifer Schneider
Early Careers Solutions Director, Hays
Jen leads the Hays Early Careers practice, advising our clients on their next generation of talent. Jen has more than a decade of in-house expertise in the attraction, selection, development and retention of early careers populations.
Jen spent 12 years with UBS in a variety of HR roles, the most recent of which was their EMEA Head of Junior Talent and Global Junior Talent Lead for the Investment Bank. Jen was responsible for leadership of the EMEA Junior Talent team and for the execution of all aspects of Graduate, Intern, Industrial Placement and Apprentice strategy for all UBS Divisions across EMEA.
Most recently, Jen led the Early Careers team at our client BDO to evolve and enhance their Early Careers efforts in both an operational and strategic capacity. Jen is passionate about Early Careers. As both a former Hays Customer (UBS) and in her current role as Director of Early Careers at Hays, she has unique perspective to partner with our clients to develop practical, impactful solutions in candidate attraction, engagement, assessment, selection and development across the Early Careers landscape.