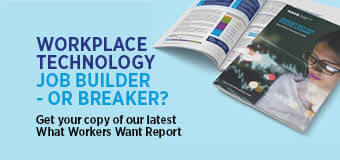 Ireland What Workers Want 2019
Download our report today to discover how automation projects are likely to change the world of work as we know it, impacting tasks and helping people deliver greater human value.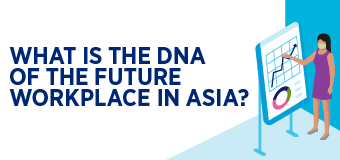 DNA of the Future Workplace in Asia
How has the pandemic outbreak shaped professionals' views of the future workplace?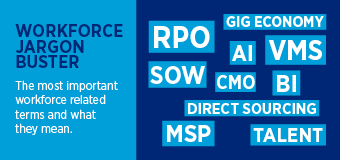 Workforce Jargon Buster
The world of work is full of acronyms and jargon. We've pulled together the most important and useful terms and explained what they mean.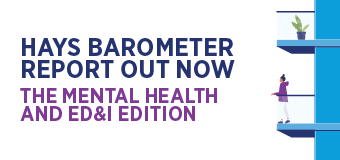 Hays Barometer Report
In our new Hays Barometer Report, we present a snapshot of attitudes towards E,D&I and the steps organisations are taking to make improvements to support workplace mental health.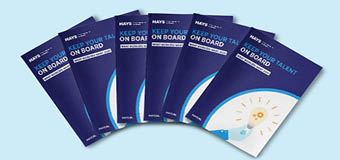 What workers want 2020 in The Netherlands
The new era of work brings changes to our employees' expectations. Download the latest What Workers Want 2020 report for The Netherlands to find out how HR can adapt their policies to retain and attract the talent they need.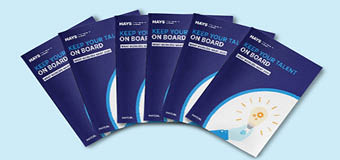 What workers want 2020 in Belgium
The recent global events changed the world of work. But do you know what workers want this year? Download our report to improve the way you attract and retain talent in Belgium.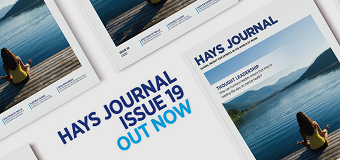 Hays Journal 19
Download our latest Hays Journal which provides global insight and news for HR, recruitment professionals and hiring managers on the ever-changing world of work.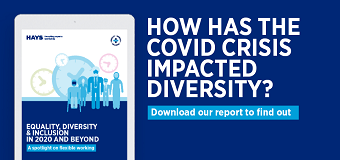 UK Equality, Diversity & Inclusion report 2020
We discover how flexible working can help facilitate equality in the workplace, and the ways in which employers and employees alike believe it has impacted their diversity and inclusion journeys this year.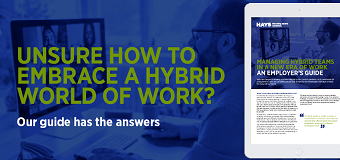 Successfully manage your hybrid workforce
Our guide provides support for leaders to help manage a workforce that combines remote, semi-remote and entirely office-based workers.