null
3 takeaways from SIA's Contingent Workforce Symposium - Day One
3 TAKEAWAYS FROM SIA'S CONTINGENT WORKFORCE SYMPOSIUM- DAY ONE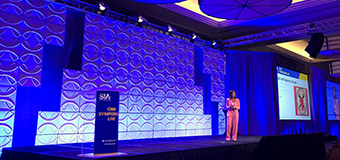 This week saw the start of the in-person portion of the 2021 Contingent Workforce Summit Symposium, with a virtual event to follow in October. At the summit, professionals from businesses, service providers and technology companies come together to share challenges and best practices in the sector. With everyone being somewhat in person again, it was interesting to see and hear from them firsthand. Here's what we learned:
1. As much as we would like to wish it wasn't, the pandemic is still with us.
Whether it was the change from a "summit" to a "symposium", the reduced attendee numbers, the mandated masks or the actual content of the presentations, the pandemic was a thread throughout Day One.
The day started with everyone providing confirmation of a negative test or of vaccinated status before a keynote opening from SIA which was heavy with COVID led references. While some speakers covered well-worn topics including the need to "think differently in how we attract and retain talent" others reinforced the statement that organizations need to "become an employer of choice" which in turn begged the question of what the objective was before.
However, a few statistics were more surprising - at least to some - including the Generation Lab survey of recent college graduates which showed that 40% want "fully in person" work and 66% want "in person feedback." Baby Boomers were at the other end of the spectrum and want to remain remote.
2. Self-serve and automation are the answer... or are they?
In the panel, "Right talent, right price, but more important the right way" it was noted by one Life Sciences company that with 100,000 employees - a people based, fully managed service to support buying decisions was not practical. They believed that a self-service process that "nudges the users to do the right thing" was more realistic. They have a long-term ambition to move towards "an Uber type of tool." Not one based on "a static decision tree, but on your previous decisions."
While this sounds like a great ambition, the "One Size" panel on Direct Sourcing predominantly highlighted the many change management challenges that affect any program. One panelist admitted that end users were "reticent to use" specific services due to other "long standing relationships." Another admitted that they "haven't spoken to some (candidates) in months" due to an over reliance on technology without actually knowing how to best utilize it.
As in many cases, the best workforce solutions are often a blend of technology and the expertise of people or a company to optimize it.
3. Direct Sourcing is still the hot topic.
Direct Sourcing was called out in the keynote, was also the subject of a session on day one, and will be again tomorrow. Whether you are focused on "low complexity high volumes" as one Financial Services organization is said to be targeting, or a niche group of specialist contractors being targeted by a Professional Services company, a well-directed Direct Sourcing program can provide cost, speed and experience benefits.
However, it is not without its challenges if not planned and executed well. In fact, one panelist admitted they "didn't understand the importance of branding" or "under estimated the process/steps required" to make a service that "is easy to work with". For more on "Direct Sourcing - the most common reasons programs fail" get our eBook here.
In conclusion
Overall, Day One was overshadowed, but not dominated, by the pandemic. Instead it focused on the increasing focus on how Talent Acquisition, HR, Procurement and other professionals can facilitate more flexible and agile decisions.
AUTHOR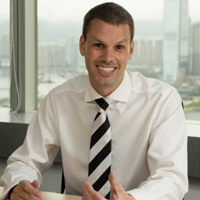 Robert Moffat
Senior Vice President – Global Head of Solutions and Americas Head of Sales, Solutions and Marketing, Hays Talent Solutions
With a 25 year track record of designing, implementing and managing talent services Robert has a wealth of knowledge on the challenges and opportunities facing employers in maintaining a competitive advantage in talent acquisition, engagement and retention.
As Global Head of Solutions Robert is part of the global leadership team responsible for innovation and product development and as Head of Sales, Solutions and Marketing for the Americas he is responsible for growth of the region. Having lived and worked for Hays in Europe, Asia Pacific and the Americas he is able to bring a diverse range of thought and experience to the new challenges in the world or work.
He has a passion for new ideas, markets and opportunities and has been instrumental in a number of Hays' recent global projects including the roll out of a Global Operating Method, Supplier Engagement Strategy, the evolution of our direct sourcing approach and a quick deploy RPO service for start-up and high growth companies.