BLOG

null
How to build sustainability into your organisation's COVID-19 recovery
HOW TO BUILD SUSTAINABILITY INTO YOUR ORGANISATION'S COVID-19 RECOVERY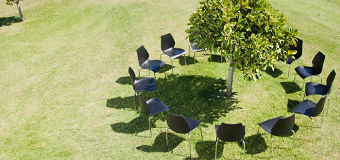 At the end of 2019, environmental, social and governance (ESG) momentum around the world was strong – especially with regard to improving the sustainability of many organisations. But then came COVID-19, forcing many businesses into survival mode. As the world recovers, how can businesses ensure that being greener moves back up the agenda?
Over the past few years, businesses have learned that attracting and retaining customers and employees alike goes hand-in-hand with reporting on and showing a commitment to making a positive impact on sustainability and society, otherwise known as environmental, social and governance (ESG).
Sustainability in particular has been moving up the agenda for many businesses, in an effort to attract both customers and talent. A 2020 IBM study found that 71 per cent of consumers surveyed indicated that traceability of products is very important to them, and that they are willing to pay a premium for brands that provide it. Meanwhile, HSBC's 2019 Made for the future report found that 24 per cent of organisations said that one of the driving forces behind their investments in sustainability is to improve their ability to recruit and retain the best people.
Organisations have been responding accordingly. Just before the pandemic hit at the end of 2019, the proportion of S&P 500 firms reporting on their ESG performance surged to 90 per cent, from 20 per cent in 2011. Meanwhile, KPMG's Survey of Sustainability Reporting 2020 has revealed that 80 per cent of companies now report on sustainability, compared with just 12 per cent when the consultancy began tracking sustainability reporting in 1993. The consultancy's latest report surveyed 5,200 companies in 52 countries.
Also in 2019, the European Commission launched the European Green Deal, which aims to make Europe the first climate-neutral continent. But then COVID-19 hit. Would a pandemic pause, slow or completely halt sustainability progress?
The impact of COVID-19 on workplace sustainability
Patxi Zabala, Director of Corporate Social Responsibility at Spanish industrial and tech company Velatia, says that many companies' sustainability operations took a hit as a result of having to go into survival mode.
"The impact caused by the COVID-19 crisis had negative effects on businesses, which have had to make decisions that, due to the urgency of managing the impact of the virus on the life of the company and from the economic point of view, are sometimes not entirely sustainable."
For example, many organisations have had to introduce new rules that require colleagues to wear personal protective equipment, such as masks and gloves. While essential to keep people safe, many items are disposable or single use. However, Ryan Swenson, Head of Sustainable Development at Australia's Officeworks, points out that sustainability reduction in some areas does not have to result in an overall reduction in sustainability performance. "The health, safety and wellbeing of team members and customers must remain the first priority, but this doesn't mean sustainability practices have to be compromised," he says. Despite the new demands on workers, in October 2020 Officeworks was still able to launch its Positive Difference Plan 2025 – a five-year strategy for the team, community and environment – and has continued to progress towards becoming a zero-waste business and its net zero goal.
How can organisations build sustainability into their post-COVID-19 recovery?
So as organisations look ahead, how can they ensure that sustainability moves back up their agenda and forms a part of their recovery? Zabala believes that it is important that businesses which have discovered more sustainable practices don't revert to old habits when they reach the other side of the pandemic. "In those cases where the crisis is having a positive impact on more sustainable management in terms of ESG, businesses should consider maintaining these changes by identifying their sustainable purpose and the profitability associated with better and greater sustainable management," he explains, adding that increased public awareness of the need for sustainability will "make it easy, not only to return to some sustainable practices but also to develop many others."
For example, the pandemic has also seen a significant reduction in business travel, which normally accounts for 12 per cent of global transport emissions, equating to 915 million tonnes of CO2 in 2019. Yet during the pandemic, there has been an unprecedented reduction in overall air pollution of up to 60 per cent, which takes into account not only international travel but the daily commute, too. This has been made possible because remote working, something that wasn't available across the board before the pandemic, has been forced upon employers and employees, who are utilising programs such as Slack, Zoom and Teams to continue to work effectively. A global survey undertaken by Slack in October 2020 revealed that 72 per cent of people would prefer a mixture of office- and remote-based working, with just 12 per cent wanting to return to the office full time.
Furthermore, some businesses (including Deloitte and PwC) have already gone on record to say that sustained business travel reduction will form part of their ongoing plans to reduce emissions to net zero. But looking further ahead, what can leaders do to ensure sustainability moves back up the agenda within their organisation?
1. Take the chance to change behaviours
For Professor Dr Laura Marie Edinger-Schons, Chair of Sustainable Business at Germany's University of Mannheim, there is hope that these newfound sustainable practices will remain the norm. "Research on sustainable behaviours has repeatedly shown that it is very hard to change habitual behaviours and routines," she explains. "Thus, this unexpected disruption of our normal work-related behaviours offers a great opportunity for permanent change." She also adds that many unsustainable practices as a result of the pandemic can be once again removed from business when the pandemic is over. "During the pandemic some industries were forced to use more unsustainable business practices, for example due to an increased delivery of products or use of plastic packaging; however, many of these will not be necessary anymore after the pandemic."
Companies can also look at ways to make commuting into work – wherever that may be in the future – more inclusive and sustainable, with nearly 25 per cent of employees having left a job because of the commute. Organisations can look to subsidise commute costs and provide alternatives to company cars – which have been shown to increase household vehicle use by 25 per cent – such as cycling schemes.
2. Challenge suppliers to be more sustainable
Businesses can also take the opportunity to revisit supply chains; for example, companies can indirectly become more climate resilient and fairer to society and individuals. "We can achieve more through collective action than as a single organisation, so collaboration with many of our stakeholders, including suppliers and government, is really important," says Swenson. IKEA's supplier code of conduct, for example, requires that suppliers meet their standards in areas including working hours, employee benefits and wages, chemicals, waste, business ethics, the environment, child labour and discrimination before IKEA will consider working with them. Meanwhile, German sporting goods company Vaude has engaged with the German Government and stakeholders to co-create the 'Grüner Knopf' (the green button), a sustainability label for its textiles.
These sorts of initiatives are requiring companies all over the world to be more transparent, which will lead to more companies needing to identify their own supply chain risks. This is something The Sustainability Consortium (a global non-profit sustainability organisation) is helping companies to do through its commodities mapping tool, which addresses where the risks are, what the risks are and how these issues can be addressed.
3. Encourage sustainable behaviour at all levels
Within business, however, it's not just down to the upper echelon to encourage change. "It's everybody's responsibility to question the status quo and to participate in rebuilding and shaping our economy of the future. Of course top managers have greater power to change structures and processes, but employees are an equally important driver of change in organisations," says Edinger-Schons. "And for those privileged few of us that are not facing existential threats due to the pandemic because we have secure jobs, I would say that our responsibility is even higher."
But the responsibility to rebuild sustainability does not lie with businesses alone. Governments have a role to play here too – something that we're already seeing in Spain. The country is set to receive around €140 billion from NextGenerationEU, the European Union's recovery plan, which will go towards Spain's Recovery, Transformation and Resilience Plan. The plan covers green fiscal reform and includes bringing forward the country's Integrated National Energy and Climate Plan goals from 2025 to 2023, the introduction of 250,000 electric vehicles, boosting renewables, especially floating offshore wind farms, reinforcing the grid and investing in smart grids.
The business fabric of the plan has been framed in a document put together by the Spanish Confederation of Business Organisations. "It involves the entire value chain of companies. Through their awareness, and the implementation of a purchasing policy that incorporates ESG criteria, they must prominently emphasise the protection of human rights," explains Zabala.
4. Make sustainability part of your organisational purpose
It's easy to see how investing in industries that support existing sustainability momentum creates more jobs, and gives us a 'greener' normal after the pandemic. But what about the businesses whose existence was never based around these goals? We've already seen that investment banks and wealth managers are creating sustainability-focused portfolios, but what about those that, on paper, have very little need for interaction with sustainability practices?
"For several years now, companies have been worried about what new talent wants," explains Megan Kashner, Clinical Assistant Professor and Director of Social Impact at Kellogg School of Management, Northwestern University. "Prospective employees want the company they work for to be purpose-driven, to be on the right side of sustainability and to feel their values align with the values of the company. As a result, we're seeing an increase in jobs that are about sustainable supply chains, that are in clean energy, diversity, equity and inclusion, and that are focused on sustainable finance. We're seeing some of the biggest financial institutions shift their hiring to put talent behind these necessary initiatives, which it might have seemed they were only giving lip service to previously." She adds that although previously progress was slow in providing transparency where it wasn't required by law, "something about the pandemic has accelerated that", and companies are having to make sure people like what they find.
It's also fair to expect one of the direct outcomes of the pandemic to be that companies proactively change their hiring policies, as Zabala explains: "2020 was a year of changes, and the health crisis highlighted the need for sustainable models, the great relevance companies have in society and their fundamental role in providing rapid responses to the most critical, global and unexpected situations. In fact, in this pandemic many companies have demonstrated exemplary behaviour by making their resources available to the community, responding to productive, health, economic, material and social needs."
So whether it's an increase in jobs directly in the field of tackling climate change, or in roles in businesses that put sustainability at the forefront of a company's ethos, the experts believe more jobs are coming. Zabala concludes that intelligent organisations understand this opportunity.
"They are reorienting their business models, with investments of millions in some cases, and with a positive impact on their entire value chain with the creation of thousands of jobs."
AUTHOR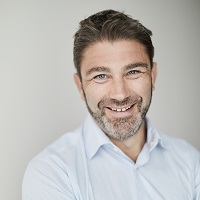 David Phillips
Head of Investor Relations, Hays
David Phillips is the Head of Investor Relations and Environmental, Social & Governance (ESG) strategy at Hays. After qualifying as an accountant, he moved into fund management and spent six years as a UK equities investment manager in Scotland. He then spent 11 years in equity research and became a top-ranked analyst, running Citi's UK Midcap research team and setting up Redburn's Business Services team, before joining Hays in 2017 as Head of Investor Relations.
He has a deep-rooted passion for ESG issues, and firmly believes that the best companies are those who demonstrate leadership in ESG. He is co-ordinating Hays' route to Net Zero carbon by the end of 2021.