BLOG

null
How will bots help you build your future-focused workforce?
HOW WILL BOTS HELP YOU BUILD YOUR FUTURE-FOCUSED WORKFORCE?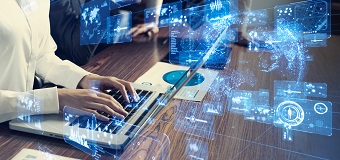 "Hey Siri, read this blog to me."
'Bots' have become a staple of day-to-day life, sitting in our homes, on our wrists or in our pockets in the form of 'smart devices'.
They are also prevalent in the consumer world, supporting the customer experience as they book appointments, locate deliveries and offer instant answers to thousands of questions.
But when it comes to using bots to deliver workforce solutions, we've only just scratched the surface.
In our latest blog, Bradley Pierson, Managing Director (US) at Hays Talent Solutions, makes the business case for bots, reflecting on how organisations can get the best out of these 'robotic recruiters'.
A chatbot – or 'bot' – combines Artificial Intelligence and pre-programmed questions in order to automate a variety of human interactions. This has predominantly taken the form of text-based conversations delivered via a digital interface, giving rise to the 'chatbot' nickname.
The chatbot is far from a recent innovation. But dramatic advancements in AI and machine learning have supercharged the bot from a gimmick to a gadget, with the ability to process the nuances of conversation and deliver a tailored experience to customers.
And the year ahead looks bright for bots, as a leap forward in language modelling is expected to take us a 'big step closer' to being able to create language and hold conversation in a way that is indistinguishable from humans.
But in the world of workforce management solutions, the implementation of bots is trailing behind. A recent survey of our LinkedIn community indicated that just 9% of organisations saw chatbot utilisation as their leading area of technology focus in 2022.
For companies ahead of the curve, integrating bots as part of your Recruitment Technology stack offers an opportunity to revolutionise your workforce management capabilities. In a tight talent market, your chatbot companion may deliver a much-needed competitive advantage.
When every second counts
The most evident appeal of implementing a bot is the ability to automate many of the time-consuming, but essential, elements of sourcing and selecting candidates.
Bots can review CVs and application forms for key information, undertake background checks (including a sweep of social media profiles) and schedule interviews.
With the ability to screen top talent much quicker, organisations can refine the onboarding process, refocusing their energy into value-added conversations and nurturing top talent through the pipeline.
As candidates enjoy a more streamlined experience, organisations benefit by reducing both the time-to-hire and speed-to-productivity. With candidates selected, bots can automate form completions and provide resources to supplement introductory training.
As organisations look for ways to boost their metabolic rate and become more agile in approach, bots can help get essential talent through the door, faster.
Continuous feedback encourages continuous improvement
Bots aren't just a useful tool in the sourcing and selection phase. The technology can be deployed to deliver a thorough onboarding process. For example, bots can signpost your new starters to a range of useful documents such as contracts and handbooks, offer insights into company culture and detail answers to frequently asked questions.
The results speak for themselves, with research indicating that employees who experience a structured onboarding programme deliver 70% higher productivity and engagement rates and 58% are more likely to still be with the organisation after three years.
Once individuals are integrated into your organisation, bots can assist in maintaining engagement. This can include delivering company-wide communications, useful during times of uncertainty or rapid change, when a clear line of communication throughout the organisation is critical.
The 'always on' capability of bots also means they are available at any time, from anywhere. For organisations managing the engagement of an increasingly global workforce, bots offer individuals access to essential information, instantaneously.
McKinsey have highlighted that this ability to support workers around the clock can facilitate better mental health and wellbeing provisions. Bots allow individuals to seek support on their own terms, empowering employees with personalised, 'e-health' interventions. Create your competitive advantage
As competition for top talent intensifies, bots can serve as an extension of your company brand, allowing you to attract and retain individuals who mirror your values.
Machine learning offers the opportunity to programme bots to speak the same language as your organisation, mirroring the tone of voice used across your social media and website to ensure consistency across a greater range of touchpoints.
The consistency offered by bots can also support organisations as they strive towards inclusivity and diversity commitments. Bots permit blind screening of candidates, ensuring that bias – whether conscious or unconscious – does not creep into the initial selection of candidates.
And there is good news for organisations eager to source and select candidates that reflect these core company values. Advancements in AI capabilities means that bots have evolved from operating based on simple 'decision trees' to offering sophisticated support in selecting the right candidate.
With a set of pre-programmed questions available, bots can screen candidates to assess cultural fit, asking a series of automated questions that ensure the individual aligns with your brand and core values. Here at Hays Talent Solutions, for example, asking individuals what it means to them to 'always do the right thing' enables us to make better recruiting decisions.
Making space for bots
It seems that every few years, a technology emerges that threatens to disrupt the workforce management landscape and render thousands redundant. Indeed, some vendors claim that as much as 80% of a recruiter's daily tasks can be built and customised in a chatbot process.
However, humans will continue to play a leading role in providing agile solutions for organisations eager to thrive in the new world of work.
We are already witnessing the interplay between tech and talent, as Project Managers and System Developers top the 'most in-demand tech jobs for 2022' list.
For those organisations eager to implement new technology, Project Managers will be central to assessing the scope and direction of change, overseeing implementation and championing the integration of your bot within day-to-day operations.
And of course, these tools are only ever as good as those who implement them. If faults exist at the point of implementation, then errors will prevail.
Just a few years ago, for example, a high-profile e-commerce company was forced to abandon its AI-augmented recruiting programme for software engineers after it was discovered that bots were downgrading resumes that mentioned attendance at women's colleges. The AI trainers had fed the algorithm data from the company's existing population of workers, who were mostly male.
Developers will therefore play an important role in reviewing and refining both process and performance, ensuring they bring the best out in bots.
How you attract this top talent? An excellent question – and one that merits a conversation entirely of its own.
Some final thoughts
'Brilliant bots' offer a range of opportunities to revolutionise the recruitment process, delivering efficiency gains, quality feedback and access to a more diverse talent pool who mirror your values.
Freed from the repetitive, mundane tasks of sourcing and screening candidates, humans can lean into their natural capabilities for collaboration, communication and problem-solving, while utilising bots to deliver a refined candidate experience that attracts, and retains, top talent.
If you are considering implementing a bot as part of your recruitment technology stack, I'll leave you with a few key questions:
What functions do you need your bot to perform? Are you eager to capture information and gauge interest, or do you need conversational capabilities?
Does the bot integrate easily into your current tech stack?
What does success look like for the integration of your bot?

For advice on how you can integrate technology as part of a total talent solution, reach out to the team at Hays Talent Solutions.
AUTHOR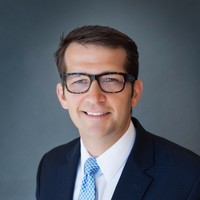 Bradley Pierson
Managing Director, Americas at Hays Talent Solutions
Having worked for over 18 years in the recruitment and staffing industry, Bradley now serves as Americas Managing Director for Hays Talent Solutions.
Bradley focuses on identifying and developing talent while at the same time leveraging the Hays 'Talent Forward' approach to help organizations thrive. This includes leading the sales and delivery effort as well as maintaining senior client relationships to help them maintain a competitive advantage in talent acquisition utilizing Hays' MSP, RPO, technology and modular services.
Bradley's career has afforded him the opportunity to be an integral part of the rapid growth of the outsourced talent acquisition industry globally while serving in various capacities for a diverse clientele. Prior to re-joining Hays in March 2020, he managed Google's technology ecosystem for its contingent workforce program.
Other content we thought you'd be interested in