null
Is MSP just a blunt instrument for cost saving?
IS MSP JUST A BLUNT INSTRUMENT FOR COST SAVING?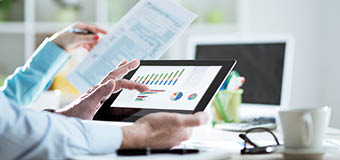 I would be surprised if there weren't a very large number of organisations completing top to bottom supply chains reviews in every category at the moment, searching for every last opportunity to drive down their external spend.
Contingent labour spend, for most organisations, is a significant external cost and so it is logical that we are now seeing a number of reviews of recruitment supply chain costs and a rise in interest in managed service programmes that can control the cost of contingent labour. In fact, I participated in a client meeting only last week where the procurement stakeholders were very clear that their exploration of an MSP solution was all about the cost savings whilst the HR and IT stakeholders in the (virtual) room just shifted uncomfortably in their seats.
Why cost savings within an MSP should be viewed as an outcome, not an objective
After all cost savings are one of the main benefits that you can deliver using an MSP, and a well-run programme will realise a number of hard and soft savings for any organisation. The key question is whether a programme initiated to focus on cost savings alone will succeed. Unfortunately, my experience over the last 20 years suggests that this approach can lead to a number of challenging experiences and there are a number of key reasons why.
Balancing market variables
The first one of these is driven by simple economics.
The relationship between time, cost and quality is fixed in any market – when any one of these variables moves it impacts the others.
If you consider the economics of recruitment and consider cost as the variable linked to either the hourly/daily/monthly or annual rate/salary to the worker, then supply and demand economics will set a market norm for the rate/salary for every skill in the market. In this scenario, if you underpay for the market it is most likely that two things happen – it either takes you longer to find someone with the required skills or it takes the same amount of time to recruitment someone with some of the required skills missing.
What about the users of the service?
The second reason links to the fact that that it is not usually the people procuring a service that use the service, well at least 95% of the time anyway based on our experience, and those end users are tasked with getting a volume of work done to a time and cost budget. I have rarely met a budget holder that wanted to compromise on the quality of their work (after all this influences their internal/professional reputation) or that wanted to give up some of their budget (use it or lose it being the commonly understood impact of this). As a result, cost savings are not the highest priority, or in many cases a priority at all for the users of the service and therefore when organisations lead with a cost saving objective, they are often faced with resistance from the business.
Headcount controls and outsourcing
The final reason is based around the fact that many organisations still use headcount control as a proxy for cost control. That is, that one of the easiest ways to control costs is to control headcount. Well, I am not sure about your organisation but wherever we encounter headcount controls we also find a significant number of services being outsourced, off headcount but with work being performed by external providers at a higher per capita cost.
This final factor is based on a simple fact that most work within any organisation still requires people to deliver it. If the volume of work doesn't reduce, and you combine that with headcount controls and a focus on the processes to engage contingent labour by implementing an MSP, then the workforce demand remains constant and is squeezed into other workforce types.
We call it squeezing the balloon – just try it one day to see for yourself
It does, however, get worse because most balloons that get squeezed also heat up slightly. So, the air in the balloon expands and with it so does the overall cost of the workforce within it. This is what can happen in any organisation that uses a managed service programme as a blunt instrument for cost savings and fails to engage with the end users of the organisation and focus on the range of benefits that an MSP can bring to any workforce engagement programme.
Our experience demonstrates that this worst-case scenario is avoidable by focusing on three key topics during the design stage of the solution.
Engage the right stakeholders
Firstly, by ensuring that the primary stakeholders (those that use the services of temporary workers and contractors) are consulted for their views at the start of any workforce engagement initiative to identify what works well today and what they would like to see improved. The first chapter (page 8) of our Becoming a Human Catalyst Whitepaper discusses the need for the programme to be "pulled" by the primary stakeholders, rather than "pushed" into an organisation by the secondary stakeholders (Procurement and HR).
Appreciate the importance of robust change management practices
Secondly, that the change management activities around a workforce engagement initiative are suitably funded and it is recognised that change management needs investment to unlock the savings potential – remembering that because savings aren't the most important thing to your primary users of the service they shouldn't be the only message supporting the change. In fact, best practice would focus on creating a message house for the change programme that draws from various benefits to the business using the most relevant benefits for each stakeholder group in any communications about the need for change. Competing stakeholder agendas can lead to a multitude of change management challenges, to learn more about our robust Change Management methodology, take a look at the third chapter (page 12) of our whitepaper here.
The power of why
The last key topic is the change to focus on the main reason why the organisation should embrace the change. If cash control or cost reduction is the main rationale then linking this to the impact on shareholders, or financial results, should be clear to all – that way the whole organisation understands why cost savings are the most important outcome, but can at least satisfy themselves that they aren't going to be forced to compromise the other factors that are most relevant to their individual roles.
A well-run managed service programme will deliver significant cost reductions to most organisations. If an MSP solution is something you are considering, then you have an ideal opportunity to create the perfect conditions for success by following these three simple rules:
1. Engage your primary stakeholders now, as failing to do so may delay or even derail your efforts later.
2. Remember that leading with cost savings as the basis for your change programme will damage your adoption.
3. Focus on creating a case for change based on tailoring the benefits to each internal stakeholder group will get you further, faster and create something sustainable.
If finding out more about how to create the case for sustainable change is of interest to you then please connect with me on LinkedIn.
AUTHOR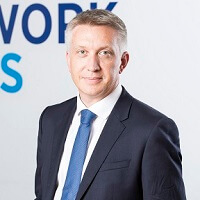 Jon Mannall
EMEA Managing Director and Global Head of Sales, Solutions and Innovation, Hays Talent Solutions
Jonathan is the EMEA Managing Director and Global Head of Sales, Solution and Innovation for Hays Talent Solutions, having joined Hays in 2011. Previous roles held at Hays included Client Director, Service Delivery Director and Head of Sales for the UK. He is now responsible for leading the approach to engaging and securing new clients and to ensuring that the products and services offered by Hays Talent Solutions continue to meet the changing needs of our global, regional and local customers.

Prior to joining Hays, and after completing his Masters in Philosophy and Management, Jon worked in the RPO and MSP sector for 10 years with a range of Financial Services, Public Sector, IT & Telecommunications, and Insurance clients in Sales and Operations Director roles.