BLOG

null
The most in-demand skills in 2022
THE MOST IN-DEMAND SKILLS IN 2022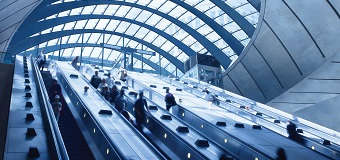 Original article published here.
Job market trends constantly evolve, with certain skills more in-demand than others.
As an employer, an understanding of skills in-demand can support your workforce planning, equipping you with the necessary insights to make informed decisions about your talent pool and recruitment needs. An understanding of highly sought-after skills can also assist with internal training and development efforts, enabling you to upskill staff to overcome anticipated skills gaps.
The factors driving demand
Whether driven by technological change or unexpected disruptions such as COVID-19, recruitment trends and the top skills in demand naturally evolve over time.
We are currently witnessing a candidate-short job market across an array of industries. The pandemic and numerous 2021 lockdowns prompted many to re-evaluate their work-life priorities. The result, according to a Microsoft Work Trend Index, is that 41% of people are likely to consider leaving their jobs in within the next year, in a trend the media has coined 'The Great Resignation'.
The resulting momentum is fuelling a long list of skills in demand.
The top skills in-demand
We've examined job market trends across 27 industries and sectors we recruit within. Below are some of the most in-demand skills, relative to supply, with a specific focus on job titles to reveal the exact hard or technical skills at the apex of the supply and demand imbalance.
1. Software Developers
Significant demand exists for Software Developers as many organisations look to improve their customer facing digital channels. In addition to technical skills, organisations want well-rounded candidates with strong problem solving and communication skills, too.
2. Civil Project Engineers
Within civil construction, recruitment activity is high for Project Engineers with a civil engineering degree and previous experience as an Engineer in the construction of projects to the required specifications. Hiring demand is increasing globally for candidates in a market that is already experiencing skills shortages – especially for those with public sector experience.
3. Digital Producers
Digital Producers with experience project managing digital content, production, quality assurance and campaign delivery are in high demand. Candidates must possess excellent stakeholder management skills and be able to communicate project needs across product, marketing, sales and web design teams. The ability to navigate content management software (CMS), check and test each production before launch, and ensure teams deliver on time and within brand frameworks is essential.
Talent with proven experience managing digital production across departments in medium to large organisations is preferred. Many employers are looking for candidates with a background in marketing, however it is more important to be an outstanding digital designer, CMS user and manager of numerous product releases simultaneously.
Video editing or virtual content delivery experience is also advantageous.
4. Talent Acquisition Specialists
Our recruiters report that Talent Acquisition professionals are in extremely short supply, with large organisations often looking for multiple employees across all levels to support stretched teams. With organisations expanding their headcount, suitable employees must be able to successfully manage a large volume of hiring needs, use multiple channel talent attraction strategies (including industry specific talent pools), and possess strong stakeholder engagement, communication and expectation management skills.
Candidates with technology discipline experience are in especially high demand as this industry grows rapidly.
5. Payroll Officers
Payroll is an area of continuous and extreme demand. While recruitment demand for many accountancy and finance skills fluctuates based on seasonal trends, payroll is required year-round.
When recruiting, employers look for Payroll Officers with relevant systems knowledge and experience working on implementations or improvements, as well as proven experience working with a similar volume of employees, and an understanding of the relevant industry awards.
6. Customer Service Representatives
Customer Service Representatives are in high demand in call centres, however very particular skills are sought. Hiring managers look for candidates with previous customer service experience in a high-volume, fast-paced environment. Candidates must also possess excellent computer skills.
Confidence, a professional phone manner, an ability to work under pressure and a genuine passion for helping people are all necessary. In greatest demand are Customer Service Representatives with financial services, manufacturing, FMCG or medical supplies/devices industry experience.
How to attract top talent
If you need to recruit candidates in short supply, our advice is to firstly review and promote your Employee Value Proposition (EVP).
Of course, a competitive salary and benefits package is a key cornerstone of your offering and is essential in a competitive candidate market. However, your EVP must increasingly look beyond monetary incentives. A rising number of individuals are searching for companies that offer robust health and wellness support. Many also look to align with organisations that operate with sustainability at the top of their agenda. Career progression, including opportunities for ongoing learning and development are also very important to candidates and can differentiate you from other employers in the race for top talent.
For roles that were filled remotely during lockdowns, hybrid working is no longer viewed as a benefit – it's expected. Our recent 'What Workers Want' report indicated that almost 70% of employees would prefer to work either fully remotely or a mix of in the workplace and remotely. Many believe that if they were required to work remotely during lockdowns, they should be able to do so long term.
The pandemic has changed what workers value, and it is essential companies stand out from the competition when looking to engage new hires, especially those in possession of highly sought-after skills. Find out more about the importance of tailoring your EVP in our recent blog.
Other content we thought you'd be interested in