BLOG

null
The rising demand for tech talent
THE RISING DEMAND FOR TECH TALENT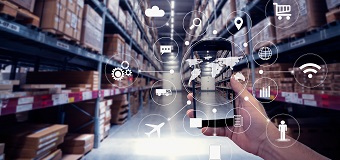 Even before the onset of the COVID-19 pandemic, there was a global shortage of tech talent – the term used to describe a workforce with highly sought-after digital skills. But amid rising digitisation, remote working trends and the rapid pace of technological change, demand for tech talent has only increased.
Demand for tech talent in Europe: what's the picture?
Across much of Europe, including countries like the Czech Republic, we have seen a fall in demand for tech talent across industries most negatively affected by the pandemic, such as hospitality and travel. In contrast, there is increasing demand for tech talent across industries deemed more prosperous, such as banking, online retail and pharma.
A similar picture is seen in Ireland, where demand for tech talent is highest across industries that performed well during the pandemic, such as eCommerce and EdTech. Here, the tech industry has averaged growth of 12% annually since 2013.
But what does this mean for talented tech workers, as well as those looking to recruit and retain top individuals?
Prioritising people
As the pace of digitisation accelerated throughout 2020 and 2021, countries like Portugal experienced a tech skills shortage as many companies suddenly required workers with digital skills. The sudden supply shortage prompted an increase in basic salaries for many tech workers, in addition to a more generous benefits package.
Hiring top talent
Finding, hiring, and retaining tech talent has become the top priority for many general managers and HR specialists across Europe. Companies like Sanofi and Novartis have already implemented innovative hiring strategies, such as building a brand that appeals to potential employees and offering attractive benefits package options, such as remote working.
A global search
Alongside new hiring strategies, many organisations are eager to expand their search beyond the once restrictive radius of the company office.
In countries like Spain, hiring managers are investing in emerging economies where they can tap into new talent pools to fill existing skills gaps. Romania, Uzbekistan and Turkey have become popular hubs for engineering talent, while Russia, Estonia, Belarus, Lithuania, and Latvia are on the radar of tech recruiters thanks to their strong, cost-effective talent pools. Such hubs are largely the result of government investment.
Nearshore hiring is just one of the ways in which employers across Europe are attempting to plug the tech skills gap. Many companies are now adopting a hybrid strategy - upskilling to fill existing skills gaps that they know they will need filled, while simultaneously exploring nearshore and offshore opportunities.
For example, in the renewable energies space, we have been seeing a combination of nearshore hiring and reskilling. In Japan, for example, we are witnessing a trend in which engineers are more experienced working with new technologies such as offshore wind parks, so it makes sense to hire these experts to work on new wind farms in Europe. In addition to this, renewable energy firms are upskilling and reskilling people who work in the traditional energy sector and training them to adapt to newer technologies.
This is good news for both employers and employees. In the past, students often had to commit to either IT or engineering early in their education. Now, these jobs overlap. We are also seeing more companies commit to internal learning and upskilling programmes to help retain tech talent, such as in The Netherlands.
Demand for tech talent is here to stay, in Europe and globally
The rise in demand for tech talent is not exclusive to Europe – it is a global concern, and one that is likely here to stay. The tech skills shortage is not new, but as an increasing number of non-tech companies continue to develop a technology infrastructure, demand for tech skills will continue to surge.
However, the good news is we are seeing a rising number of next-generation workers pursuing a career in technology. Employers can also benefit from investing in the reskilling of their existing employee base.
Furthermore, the pandemic has taught us that remote working is not only possible but can be beneficial to both employer and employee. Many individuals can work from almost anywhere in the post-pandemic world, giving employers, HR teams and managers the ability to cast a wider net in their search for talent.
AUTHOR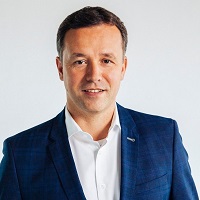 Alexander Heise
Chief Strategic Client Officer, Hays
Alexander Heise began his career in 2004 as a key account manager and was promoted to Managing Director at Hays in 2012. Since January 2020, the business graduate has had overall responsibility for strategic clients in the GSCNR region; he also manages the Hays Talent Solutions and Sourcing Centre businesses.
In July 2021, Alex was appointed to the Hays Executive Board as Chief Strategic Client Officer (CSCO).
Other content we thought you'd be interested in