BLOG

null
What I learnt about procurement after I left
WHAT I LEARNT ABOUT PROCUREMENT AFTER I LEFT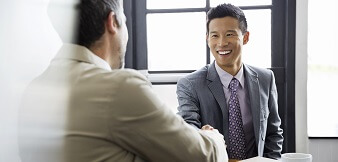 Have you ever thought about leaving the rat race behind? Almost a decade ago I did just that, and here's what I learnt and why I'm dipping my toe back in.
Like most I fell into procurement, but what a fall it was. Over the course of three decades I enjoyed a career which has seen me take on procurement leadership roles in a number of well-known multi-nationals, until I got the itch and decided to take a career break.
Old habits proved hard to break, and my efforts at optimization in the household soon began to annoy my wife. Who suggested I might want to put my joy and knowledge of cooking to good use. This led to attending cooking lessons, internships at several restaurants, started delivering cooking master classes and eventually setting up a gourmet olive oil company.
After some time away I'm now back in the world of procurement, but this time tackling it from a different angle, heading up the Global Services Procurement division of Hays Talent Solutions. As part of this I recently had the opportunity to debate the state of indirect procurement with some peers alongside vendor management software company Beeline. Here's my top three takeaways:
Procurement is still seen as 'the lemon press'
It's no secret the function has changed significantly in a relatively short space of time. Unfortunately, the perception has not.
Procurement is still often seen as a tactical/operational function, the 'lemon press' who should squeeze the last drops out of suppliers.
Despite the effort and commitment of all the involved, procurement still find it difficult to tell the story on the value add of the function. Often seen as a hurdle in the process rather than a strategic business partner, as procurement seek to define, implement and follow processes, they instead become a disturbing factor in the commercial process.
Lack of resources is restricting category management
When we debated at the roundtable why this perception persevered it was agreed a lack of resources and category knowledge within the function was the biggest barrier, particularly in regards to procurement and non-employee/contingent workforce spend.
With procurement specialists often working across multiple business functions, this lack of in-depth knowledge is making it very hard to build a trusted, sustainable relationships. In turn this restricts procurements ability to deliver value add and means the function isn't being involved in an early stage of the process.
But it's not just knowledge that is impacted by the lack of resources, but capacity for investment in process too. When we discussed non-employee/contingent workforce spend and the development of resources gateways; all participants agreed that this would be something that could absolutely help the drive the involvement of procurement, as well as work more in a structured manner and create a better insight in general. However, they also all felt their teams had no time, budget or resource available to develop such gateways, even in a spend area as large as services and workforce.
Tools and technology are key value drivers
With a lack of proper data availability, spend visibility and spend management in workforce spend all participants agreed having the right tools and technology to access meaningful data, would enable them help support the business more effectively way and add extra value to the procurement offering.
However, it is rare that procurement teams have access to the right kind of technology to gather data and generate reports, that can help drive spend visibility and spend management. With the IT department in charge of technology and tool decisions rather than by procurement, key functionalities are often missing. With no procurement strategy developed, the tools are often not future proof.
Looking to the future of procurement
One of the things that really struck me as we did a deep dive into the topic, was how far we've come as a function and yet how far we still have to go. Even more interestingly, within the group there was a divide between the participants regarding the role of procurement and its future.
Part of the group felt that procurement's job is to achieve both savings and drive the vendor relationship. Whilst the others felt procurement is there for only cost savings.
In my view to move procurement forward the profession should seek to drive a more strategical relationship with both the business, as well as the vendors, with focus on Total Cost of Ownership and Supply Chain Management.
Shifting from tactical to strategic for a seat at the table
In general, senior management boards are only interested in the specific procurement cost savings projects that are on their agenda. To get their backing as a profession we need to seek out the opportunities to get that spotlight, and the rising use of non-permanent talent, be it on services, contract or temporary workers, in the light of seemingly never ending skills shortages and economic uncertainty is one of those occasions.
Talent is on the agenda of almost every board, and procurement has the potential to make a significant impact on an organisation's ability to access the skills they need.
Three steps to success
To me it's clear procurement is still on a journey to move up to the ranks, but there are some essential building blocks required first:
1. State of art technology to gather data to gain spend visibility to develop strategy
2. Knowledgeable procurement professionals, Subject Matter Experts, capable of building bridges between procurement and the business
3. Support, sponsorship and buy in from the C-suite as well as from different business functions
One of the key things I've learnt during my corporate procurement career break; you can't cook a proper dish if you don't have the right ingredients, tools, skills, talent, knowledge and dedication. Till procurement teams address all these we'll always be stuck in the old operational world.
AUTHOR
Eric Mesrits
Global Head of Services Procurement, Hays Talent Solutions
Drawing on more than 30 years' experience in sourcing and procurement leadership, Eric has all the trophies and battle scars of driving strategic procurement change, and will gladly discuss his learns with you.

Quoted as saying he stopped 'buying' in the 80's Eric's view of procurement is firmly vested in the importance of strategic relationship development, both internally and externally. When he's not immersed in connecting stakeholders for services procurement solutions development Eric is a busy entrepreneur, educating the world's top chefs as a certified olive oil sommelier.