Content_GLO_HTS_BlogTitle
Asset Publisher
GIVE YOUR EMPLOYEES THE RECOGNITION THEY DESERVE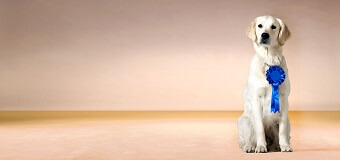 Headline-grabbing perks have been a trend for many companies in recent years. However, some organisations are now exploring if offering improved recognition could be more beneficial for their people.
In recent years, unusual perks and rewards have increasingly been used as differentiators for many organisations. From taking 6,400 staff on holiday, as Chinese conglomerate Tiens Group did in 2015, to offering egg freezing to female employees as Apple and Facebook have done, businesses are finding new ways to attract and retain staff. But could it be much simpler?
World at Work's 2017 Trends in Employee Recognition report found that nearly three-quarters (72 per cent) of organisations have a budget for recognition programmes, with over half of senior management members viewing employee recognition programmes as an investment. Yet the 2017 Global State of Employee Engagement study, which surveyed 1,000 organisations in 157 countries, found that 63 per cent of employees feel they don't get enough praise, with eight per cent never receiving it.
The difference recognition can make
The fact that so many workplaces are foregoing recognition is concerning, given the impact doing so can have on a business, including its culture.
"Workplace culture comprises six elements: purpose, opportunity, success, appreciation, wellbeing and leadership," explains O.C. Tanner's Alexander Lovell, Manager of Institute Research & Assessment.
"Recognition has a tangible impact on each one of them. When it is used to improve culture, we have seen a significant impact on an organisation's ability to retain, engage and attract talent. For example, we saw engagement increase 129 per cent in organisations that move from weak to strong recognition practices. Additionally, people stay with an organisation two to four years longer when best practice service recognition is implemented."
Making emotional connections is key
But how do employers define employee recognition? While many would relate rewards and recognition to monetary bonuses or extravagant awarding events, employee appreciation doesn't have to be connected to anything financial.
"Employee recognition is about creating an emotional connection between employees and the company, while supporting the work employees do and staying authentic to the company's values," says Tatiana Braz Garbossa, HR Manager LATAM at Hays.
"If you don't listen to your people, and if you don't know what their aspirations and motivations are, you can invest a great deal of time, money and energy on employee recognition without getting any real results."
The fact that recognising employees costs considerably less than rewarding them with monetary bonuses etc. doesn't make it any less effective. Taking the time to show recognition is likely to be considered a more personal and therefore more effective way of rewarding staff.
Good recognition fundamentally begins with treating people as individuals and recognising what motivates them personally, says Kirsty Bashforth, CEO of corporate advisory business Quayfive. "That sense of belonging, identity, motivation, confidence, mood, engagement: these are all required in all forms of life to get the best out of people. It's no different in work," she says.
Never forget to say thank you
It is important to remember that there are many modalities of recognition and that each one has a different impact. Lovell says: "We found that a deliberate 'thank you' increases an employee's feeling of appreciation by 116 per cent, spontaneous praise increases it by 172 per cent, while formal recognition increases appreciation by 355 per cent."
Many experts agree that an effective employee recognition strategy has to be led from the top, and that its success rests with the leadership.
"For a company to succeed in this area, everyone – the leaders especially – should be more aware, and in some cases trained or coached on when and how to recognise their teams," says Garbossa. "In many cases, leaders need a formal methodology to help them apply recognition effectively, and that will support them in using it as a powerful management technique."
Recognition can come from many places
There are different types of recognition programmes:
1. In a top-down recognition scheme, for example, it is the employer or manager who recognises the contributions of employees, often in tangible ways such as presenting an award, or intangible, such as verbal praise.
2. In peer-to-peer recognition, everyone in the organisation plays a part in recognising the often quiet but critical high performers.
Many modern recognition programmes use internal social media, such as recognition-specific tools or apps, to instantly recognise workers who go the extra mile, with the results displayed on the staff intranet or company social channels so that anyone can see them.
Annual recognition awards events single out the top performers, for example in the customer service arena, or for simply demonstrating company values. The effect is often to inspire other employees to do the same.
However, Bashforth challenges the notion that leaders could benefit from formal training in employee recognition. She says: "For me, the bottom line is that someone is not ready to be a leader if they do not hold recognition as a valuable part of their role, along with boundaries, direction, space, support and development."
How to measure motivation
Employers will want to compare recognition strategies with other forms of employee benefits in terms of any potential business benefits or drawbacks. A key benefit of recognition, for example, is that it serves something that most forms of compensation and benefits cannot address: feeling valued.
"It is human nature to want others to acknowledge you and value your contributions," says Lovell. "It serves a unique psychological need and increases the connection between peers and leaders. This connection is critical because it forms and strengthens a relationship that can be leveraged in the future, and it helps the employee feel like they belong."
A potential drawback is that recognition can be used as an incentive, blurring the line between compensation, benefits and recognition. "This can lead to systemic failures in a recognition strategy, and employees feeling more unappreciated," adds Lovell.
In implementing any sort of employee recognition programme, the one question that employers need to be clear about is what they are recognising people for. All too often, recognition is for something they have done, the outcome.
Bashforth says: "If an organisation really wants to shift the way it behaves, and change its culture, it has to start recognising what people have done and how they have done it. It is important to recognise both."
Equally, she points out, organisations should be aware of the risks of individuals' overexpectations around recognition. She says: "For example, some people confuse recognition with promotion, and take it as a sign that the company doesn't value them when it doesn't happen. The flip side of that is that leaders must offer enough of the truth. Honest constructive feedback is just as valuable as a part of recognition."
AUTHOR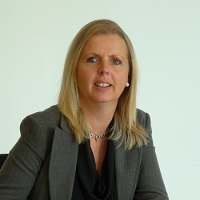 Trisha Brookes
Director of People and Culture, Hays UK&I
Trisha started her HR career in financial services before moving to Hays Specialist Recruitment in 2002 to provide HR consultancy services to clients, supporting them on their people plans, mergers and acquisitions.
Trisha has held a number of roles within Hays including: Head of Organisational Change and Head of HR for UK&I. In 2016 she was a founding member of the Diversity & Inclusion team resulting in the NES accreditation awarded to Hays in December 2017.
In 2018 she was appointed to the UK&I Board as Director of People and Culture for UK&I where she oversees HR, Training, Recruitment and Diversity and Inclusion.