direct sourcing FAQ full width
DIRECT SOURCING FREQUENTLY ASKED QUESTIONS (FAQ)
Do you have questions about direct sourcing? Read all frequently asked questions about direct sourcing here:
What is Direct Sourcing?
Direct Sourcing – sometimes referred to as "RPO for contingent" – is where an experienced workforce solutions partner, like us, provides you with a dedicated recruiting team to source workers using your brand.
By providing direct access to the labour market this reduces your dependency on staffing and recruitment agencies.
In addition to leveraging your brand to build your reputation as an employer of choice- direct sourcing will see the provider actively find and engage talent pools for you so you have a continuous talent pipeline for key roles. This candidate pool can include current and former contractors, former employees, retirees, "silver medallist" candidates, freelancers, and more.
Typically, the process does not finish here but your direct sourcing partner also takes responsibility for the onboarding and payroll for those workers so you can offer a streamlined experience and be sure of compliance.
What are the benefits of Direct Sourcing?
The benefits of Direct Sourcing are numerous. Thanks to greater control over the use of your brand, the experience of candidates and the process you can be more confident of accessing the skills your business really needs.
Most companies quickly realise significant savings thanks to lower mark-ups via a direct source solution than use of agencies. In addition, better collaboration between procurement, HR, and talent acquisition leads to further productivity savings thanks to:
- shorter time to hire;
- faster time to productivity;
- lower costs than staffing agency sourced workers
- better employer and client of choice branding;
- smoother onboarding, and;
- more efficient candidate pooling.
By engaging with known workers who have expressed a desire to work for your organisation, Direct Sourcing delivers improved candidate fit which typically drives hiring manager satisfaction increases as quality of hire improves. Not to mention the added advantage of risk mitigation.
Importantly, in addition to the short-term improvements, the increased understanding and use of your own brand in sourcing means the benefits are also felt long-term across all temporary and full timing hiring.
For the most progressive of organisations direct sourcing allows you to take a total talent management approach - sharing candidates between the contingent and full-time workforce - so you always get the best person for the job regardless of source.
How does Direct Sourcing work within a contingent workforce programme?
When introducing a Direct Sourcing programme, it doesn't have to be an all-or-nothing approach. For example, for some niche or difficult to fill roles, recruitment and staffing agency may still be more cost effective.
For skill sets where there is enough demand and geographic concentration, Direct Sourcing is a no-brainer. Here your Direct Sourcing provider will work with recruitment marketing experts and your internal marketing and HR teams to increase the breadth of potential candidates aware of the brand through promotion of your employer brand, news, successes, message and EVP.
They will also have a team of sourcers who are actively seeking out people to add to your talent pools through proactive outreach and search.
By employing the latest candidate CRM technology, social media, content marketing techniques and human interaction at the most valuable points they will actively maintain these talent pools.
How do I know if Direct Sourcing is right for my organisation?
The best Direct Sourcing opportunities are high volume hiring of a similar skill set in geographically concentrated locations. However, as we're part of one that world's largest staffing firms our sourcing expertise means we can meet most of our clients' needs using a direct sourcing approach.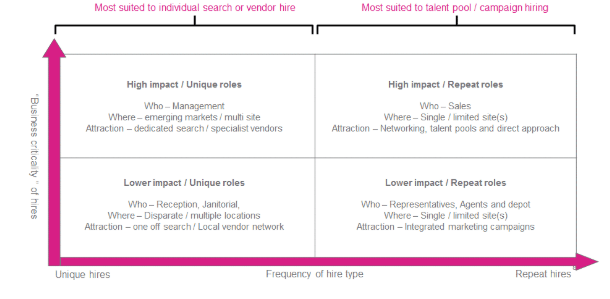 For best results, Direct Sourcing requires forecasting or workforce planning, so you aren't just being reactive. This is something your provider should be able to help you with.
If protecting and enhancing your employer brand is a core goal for your programme, then direct sourcing could be for you. By ensuring that all recruitment happens under your logo and brand guidelines.
Alternately, if you're looking for cost savings the reduced fees of direct sourcing placements will appeal to you. The volume going through one supplier allows for efficiencies. As the supplier knows your brand better they are not only better able to sell in your roles, but also they spend more time on your roles as they know they will place them with you, rather than being in competition.
Another common reason people turn to Direct Sourcing is when they want to reduce their time to hire. Thanks to those engaged, interested candidates in your talent pool you can bring qualified staff onboard faster, without compromising on quality.
How do I select the right Direct Sourcing partner for my organisation?
It may sound obvious but aligning your provider with your objectives and priorities is the key. Can your current provider deliver the skills and talent you need? Look at their track record, case studies, and testimonials as well as overall infrastructure and human capital resources to make sure they will be able to consistently meet and exceed your expectations.
Discuss with them your objectives and what SLAs and metrics they would put in place to help you achieve them so you can be sure they'll drive results in the right areas.
The best suppliers will work with you in the solution shaping phase on a formal discovery process to identify your workforce needs, gaps and the hidden workforce you may not realise your stakeholders are using.
What are most common pitfalls with Direct Sourcing?
Whilst a cost-effective method of resourcing direct sourcing isn't right for everyone.
You must invest in workforce planning
Direct Sourcing based on bad workforce planning data can lead companies to invest in big recruitment campaigns targeting completely the wrong skill set. It's vital you align your workforce forecasting to your organisational priorities within the context of the market.
If your provider isn't talking to you about how best to identify your target skill sets, advising your hiring managers on the market, and constantly adjusting for change then things will soon fall apart. Also, when considering your workforce needs and gaps don't just think about the workers you access through internal recruiters and recruitment and staffing agencies.
Trying to roll out too much too fast
Implementation for something like direct sourcing is typically best done as a gradual transition. Getting your stakeholders onboard will take time. You need to educate your hiring managers about the process and the benefits. As they'll be used to being able to pick up the phone to their preferred suppliers and there will always be some who are hesitant to switch.
A good provider will work with you to identify the right roles to target with Direct Sourcing first. Then set a realistic to scale, promoting successes to engage your hiring managers.
Direct Sourcing will only work if you invest in building a compelling employer brand
It demands investment in your employer value proposition and branding as a client of choice. Whilst your service provider should support you with this, it is an important mind-shift which not every organisation is able to embrace.
It means that some of your typical attraction budget may be brought forward and focused on longer-term brand building assets, content and channels that don't offer the instant return that your typical talent acquisition tools such as job boards do.
To manage direct sourcing efforts efficiently, specialist content focused marketing channels and talent pooling software will need to be used. This may demand access to your social media channels, use of specialist candidate CRM and compliance tools.
You must invest in vetting and onboarding
Your employer brand is impacted by many elements that aren't always in your control, but one that absolutely is and is key to your own risk management is tackling compliance. Your talent pools and directly sourced workers are compliant with engaging onboarding processes.
One of the areas we find many companies struggle with is they have great onboarding processes for interns and graduates – but don't afford the same process to contingent workers who in some cases end up working for them longer than their early in careers workers.
Direct sourcing resources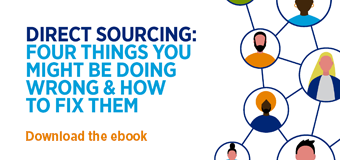 Direct Sourcing: Four things you might be doing wrong & how to fix them
Direct Sourcing has taken the contingent workforce world by storm, but if not optimised properly, the solution might not be what you thought it would be. Are you falling victim to one of these mistakes?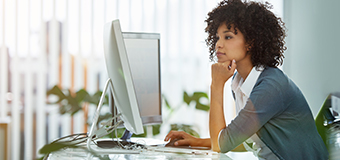 The common themes of the successful, and less successful, Direct Sourcing programs
Direct Sourcing is on an upwards trend. But if it's such a hot topic, then why does everyone have a different definition of it.