MSP BENEFITS
By engaging a Managed Service Provider (MSP) you ensure continued access to high quality, business critical talent.
All this through a partner that takes full responsibility and is accountable for driving quality, reducing cost and the management of compliance and risk.
By moving beyond the preferred supplier list approach to contingent workforce spend under management you can enjoy:
ultimate guide sow management key parts of the page
ultimate guide sow management key parts of the page
ultimate guide sow management key parts of the page
ultimate guide sow management key parts of the page
ultimate guide sow management key parts of the page
ultimate guide sow management key parts of the page
Promo blocks MSP benefits
Gain improved, flexible access to skills thanks to:
A comprehensive skills supply strategy, including vendor rationalisation and consolidation, and the introduction of new and alternative sources of skills
Quarterly supplier report cards to evaluate best vs. worst / replaceable vendors
Active coaching and best practices for high performing, and high potential, supplier partners
Monitored KPI's aligned to business goals (turnover, diversity, speed, etc.)
Customised reporting suites for HR, Procurement, Operations, Executive, etc.
Drive more value from your spend with cost controls such as:
Benchmarked rate cards across all roles in your organisation
Optimised sourcing for all vacancies resulting in lower submitted bill rates
Mark-up/margin management across all non-permanent suppliers
Cost savings initiatives (volume, tenure, payrolling, furloughs, etc.)

Typical savings achievements in year one of a new MSP are between 15-20% of your current non-permanent spend.



Mitigate supply risks with:
Introduction of industry best practices, and organisation-wide policies
Risk mitigation via standardised compliance process and audits
Worker misclassification and co-employment evaluation of extended supply base, including independent contractors and small service providers
Deliver process efficiency via:
Streamlined processes that reduce both the time to hire and the burden on hiring managers
Rigid supply base SLA's
Improved "time to productivity" thanks to improved onboarding and engagement practices
The adoption of a single system of record for all time and expense submittals and approvals
Consolidated invoicing for your entire non-permanent population






Still not sure if MSP is for you?
Unsure if you have enough contingent workforce spend? Or need more information about the different models and options? Download our MSP Buyers guide and get all you need to know.
Get the guide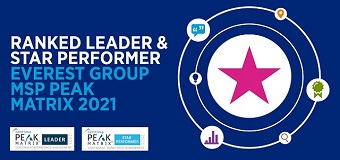 Ranked as a leader for our MSP services by Everest Group
We announce our leading position in the annual PEAK Matrix for CWM (Contingent Workforce Management)/ MSP (Managed Service Provider) services for 2021 by the Everest Group.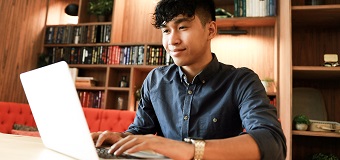 The rise of 'temporary talent': Managing your contingent workforce
With 70% of executives planning to hire more contingent workers in a post-COVID world, leaders must integrate this growing talent network as part of their workforce strategy, or bear the greatest risk of all – being left behind.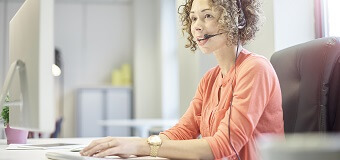 Case study | Telecommunications | MSP


Success in rolling out a multi-country MSP in a complex environment, enabling us to roll out a cost saving strategy that saved £1m in year one.



HTS Additional footer Hays style