internal customer satisfaction
INTERNAL CUSTOMER SATISFACTION
A Managed Service Programme gives you back the opportunity to gain visibility, mitigate risk and exert control over your full workforce. But most importantly it delivers superior access to the skills your business needs. One of the often overlooked benefits of this is the increased levels of internal customer satisfaction and the returns this can deliver to an organisations overall competitiveness.
To excel with their own customers an organisation's core support functions must deliver a high-level service. But with legacy one size fits all technology and processes may have delivered efficiencies when first put in place, and no budget to replace or upgrade them Procurement and HR functions are being left with their hands tied.
Outside of work, customer experience expectations are on the rise. Employees use their mobile devices to gather all the purchasing information they need and buy goods securely at a click of a button. Yet in the workplace, or even beginning in the recruitment process they are faced with clunky, desktop cumbersome experiences.
Yet truly progressive organisations are now realising this is not good enough. To truly deliver on digitalisaiton efforts, customer-centricity and agility an organisation must have optimised access to talent. Because without the right, simple, efficient access to the information they need to make informed hiring decisions, and access to the people they need when they need them, how can a hiring manager be sure they'll be able to deliver against their objectives?
How MSP can improve internal satisfaction
How an MSP can help improve your internal HR and Procurement customer satisfaction
When it comes to recruitment and hiring of people, it's personal. Your internal customers are seeking out someone they are directly going to have to work with. This will inevitably affect their day to day working life and their own personal success. Nothing matters more.
Which is why their expectations of HR and Procurement are so high. They expect expert input if they are going to let you into that process. An MSP provider can support you to provide that, by optimizing the experience for all, to ensure faster access to better talent. They should also provide market information to support informed decisions and deliver engaged talent pipelines, who are ready to go when needed
But, research has shown one of the biggest areas of internal customer dissatisfaction is lack of clarity as to who should be doing what. It's one of the biggest causes of delays in recruitment, which can mean the difference between securing the best talent on time and not.
Aligning everyone around the process
To ensure everyone is clear on what to expect we underpin every customer journey with policies, processes and supporting mechanisms to ensure consistent, optimised, delivery. Our six-stage recruitment framework acts as the foundation of every one of our programmes, to instill service excellence across the full recruitment value chain:
It's also why we always make stakeholder engagement, change management and feedback important elements of our service. We begin every MSP journey by ensuring our clients have a cross-functional transformation team involved in the buying process, to ensure it works for everyone as part of their day to day requirements. Our customers, both hiring managers and candidates, are our drivers, they're actively involved and therefore best placed to tell us how we're doing, which makes them vital from the beginning.
It is important to us that in addition to following up on issues, we recognise what we do well and also recognise those people who consistently deliver excellence customer service and support their teams to thrive.
Measuring internal customer satisfaction
Measuring internal customer satisfaction to ensure we deliver
As with anything in the world of work, improving internal customer satisfaction begins with the data that informs your decisions, how you measure it and what you do with it. This dictates the need for direct feedback.
Hays Performance Index (HPI) and CSAT (Candidate Satisfaction)
HPI is our global initiative to track our own performance through hiring manager and candidate satisfaction surveys and is based around a net promoter score.
The results of the surveys and the feedback derived (HPI performance) forms part of the reward package for all our partnership teams. In this way customer satisfaction is the focus of every member of each client team.
Why do we survey our clients?
People are the heart of our business.
We proactively encourage feedback from our clients, sometimes it's hard to hear we maybe haven't done something to the expected standards, but knowledge is power and hearing that feedback allows us to put things right.
Complaints process
We have a clear complaints process for candidates and clients to capture immediate escalations and focus on correcting any issues.
We outline the escalation path that should be followed for all clients in any agreed contract, whilst candidates are encouraged to make complaints with nominated points of contact.
Only by standing in the shoes of our customers can we understand how to deliver the right service.
Improve internal customer satisfaction to deliver results
Improving internal customer satisfaction to deliver results
Companies hoping to tap into the competitive advantages of a superior customer experience must look inward as well as outward. Improving how your employees access the skills they need is a powerful way to build not only internal customer satisfaction, but improve how they can deliver for your end customers.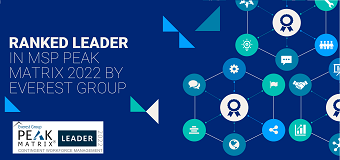 Hays ranked as a leader for its MSP services by Everest Group
Today we announce our leading position in the annual PEAK Matrix for CWM (Contingent Workforce Management)/ MSP (Managed Service Provider) services for 2022 by the Everest Group.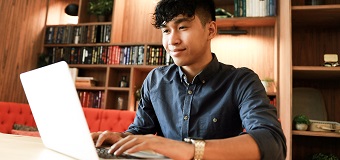 The rise of 'temporary talent': Managing your contingent workforce
With 70% of executives planning to hire more contingent workers in a post-COVID world, leaders must integrate this growing talent network as part of their workforce strategy, or bear the greatest risk of all – being left behind.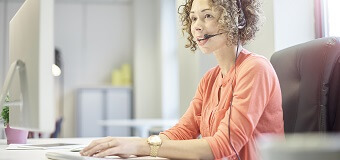 Case study | Telecommunications | MSP


Success in rolling out a multi-country MSP in a complex environment, enabling us to roll out a cost saving strategy that saved £1m in year one.