RPO MODELS
Whilst the world of work is in turmoil, it looks like there is no slowing down in the search for new and innovative methods to access the best talent, particularly if you can reduce costs whilst keeping a high quality of service.
According to the latest Everest Group state of the market report, recruitment process outsourcing is the fastest growing outsourcing market in the world with a double-digit growth rate over the past several years. But the right RPO solution for you will depend on many factors.
First let's look at the different RPO options:
End-to-end RPO – this is where you outsource the full recruitment lifecycle for a specific market, country, region or division.
Project RPO – here you might engage a provider from a specific need or project, such as the opening of a new office to enter a new market, or to establish a new team or division, perhaps even to supplement particular hiring peaks like graduate intakes. A good example of this is our RPO Essentials offering, which can be live in as little as four weeks.
Staff augmentation – sometimes all you need is an extra pair of hands. You may choose to have outsourced recruiters join your in-house team to support with workload.
MSP and Total Talent – as organisations increasingly leverage the contingent workforce many are looking for specialist expertise to help them strategically attract and manage non-permanent resources with an MSP. Some are taking this one step further, and rather than seeing the contingent and permanent workforces as separate, maximising their access to the right skills, at the right time for a fair price, regardless of worker classification or source, by taking a Total Talent approach.
Finding the right solution for your organisation
No two sourcing journeys are the same therefore no solution will ever look the same. That's why its key to consider all the different areas to create the right solution for your organisation and a good starting point is these seven key areas:
Objectives
Your main objective will always be to have access to the highest quality of talent. But you should aim to have clearly defined objectives which are prioritised.
The key things you hope your solution can deliver is a combination of:
- Visibility
- Control
- Reduced cost
- Speed
- Compliance improvements
- Reduced risk
Geography
Though some locations may prove more challenging, this does not mean they shouldn't be included If you do come up against a more challenging location. Think about how strategically important it is, whether the location could be serviced regionally or maybe there is the option to develop a partial service with some processes managed by local HR.
But also, think of the wider picture. Can you justify outsourcing to that location? Will the hiring managers use the service enough? If no, it's probably not the right one.
Types of resources
You have the option to transfer all or part of your recruitment process, sometimes it may make sense to maintain a different inhouse delivery model.
There is also the option to explore whether you would like to include non-permanent workers also, if that's the case you would need to decide which types. Such as temporary workers, contractors and SOW.
Process
Review what you already have in place and also look at what your primary driver behind exploring an outsourcing solution is.
Popular processes to outsource include sourcing, screening, technology management and background checks. But you may only need support in some of these areas not all.
Delivery models
The aim of any outsourced programme is to secure the best talent. To enable you to do that you need to decide which delivery model is best for your organisation.
You will need to decide where your team will sit, onsite or offsite, local or offshore, or a hybrid approach. A lot depends on the criticality and regularity of hiring needs.
Technology
Technology is an important aspect to provide visibility and control of the process, it also generates Management Information to help inform further decisions.
Pricing structure
There are many different pricing frameworks and structures so make sure it aligns to your most important objective.
There are three different types; fixed fee, transactional and performance based.
Staff augmentation vs an RPO solution
Staff augmentation is the addition of a recruiter to an existing team who would not work independently, but under the direction and supervision of the client.
Though very different to an RPO solution, staff augmentation is a great starting point if you're looking to see the value of recruitment outsourcing.
After understanding the value of the service and strategic orientations of an RPO provider through staff augmentation, this will enable you to understand the benefits of a more robust, longer term outsourcing arrangement and the value it can add to your organisation.
Choose RPO Essentials for a quicker implementation
Those organisations looking for a quicker implementation can choose RPO Essentials, all the benefits but with a lower cost of deployment and ownership.
You can expect an agile and flexible delivery team, world class talent marketing and acquisition platform, rapid deployment at just 4 weeks, flexible workflows for local adoption plus more.
Be the first to access the tech talent you need
Hiring for tech comes with its complexities, especially as the skills required are always changing. We're here to help, with our RPO for Tech solution.
More than just your usual RPO solution, through RPO for Tech you can harness a range of benefits to ensure you're able to hire the right tech talent before any competitor.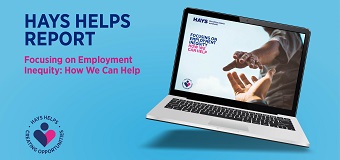 Focusing on Employment Inequity: How We Can Help
This report 'Focusing on Employment Inequity: How We Can Help' highlights the employability challenges faced by many members of different sectors of society and indicates the areas that can be supported by our Helping for your tomorrow actions.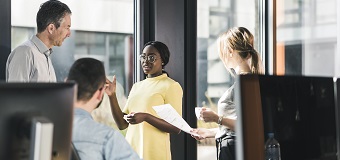 The importance of EVP and the next generation of employees
It is essential companies stand out from the competition when looking to engage new hires. Fail to differentiate yourself and you will not attract the best candidates.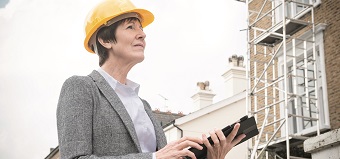 Case study | Manufacturing | RPO


Based on our "Find and Engage" methodology to standardise processes and open channels not previously available.