why direct sourcing full width
WHY HAYS FOR DIRECT SOURCING
We're an industry pioneer in direct sourcing. As recruitment evolves beyond the traditional staffing agency supply chain, we power your direct access to the market.
Direct sourcing was born out of one of the world's leading staffing agencies. We bring you the latest recruitment marketing and talent acquisition techniques delivered by our 11,000+ staff whose sole focus is recruitment.
A solution that delivers for the long-term, not just the length of the contract
Moving past the inefficiencies of the antiquated Advertise and Apply approach, our proprietary "Find and Engage" (link to find & engage whitepaper) methodology for talent acquisition delivers substantial cost savings over traditional workforce solutions and enables you to engage directly with the right talent at the right time.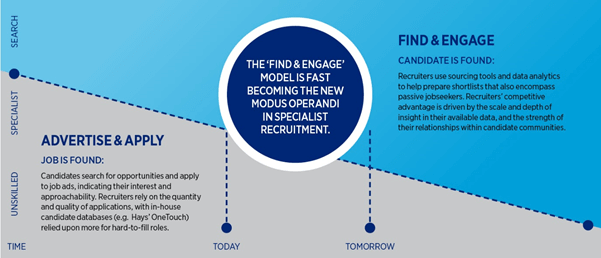 This innovative recruiting strategy increases awareness of your Employer Value Proposition - building your brand as a client and employer of choice to future-proof your organisation - whilst also putting the relationship back at the heart of the process.
Global sourcing reach, local skills market expertise
Our 11,000+ recruiting experts in 250 offices across the world are always seeking new and better ways to attract and engage skilled professionals. We leverage the learns from their market tests and trials to implement the right mix of talent acquisition channels, candidate CRM tools and market mapping techniques for you.
For example, our significant investment in data science and artificial intelligence combined with the volume of applications and placements we process everyday enables our proprietary 'Approachability Index'. This real-time measure interprets a sophisticated range of signals to gauge how open to new opportunities at our clients a potential candidate is likely to be, and when the relationship simply needs to be nurtured in the talent pool for a later date.
Turning great workforce solutions into great performance
You don't just want a new approach to sourcing the right skills for your business. You want better, faster, cheaper access to quality talent. You want to drive business outcomes.
That's why all our direct sourcing programmes are built around our operating philosophy of:
Anticipate and prepare: harnessing emerging trends to power your success
Be the catalyst: enable change to get work done better
Certainty of outcome: no matter how complex, we deliver

By training all our staff in change management - we increase programme and process compliance. With our tried and tested six-stage framework, proven, repeatable processes, rigour and attention to detail, global reach and local expertise- we mitigate your exposure to risk. Be it by avoiding failure to launch or by ensuring the legal compliance of every worker.
It may not sound exciting or inspiring, but this discipline and attention to detail is fundamental if you want your organisation to thrive.
Services Procurement resources title
Direct sourcing resources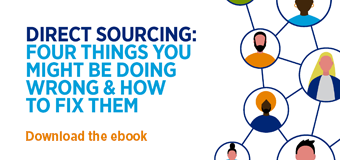 Direct Sourcing: Four things you might be doing wrong & how to fix them
Direct Sourcing has taken the contingent workforce world by storm, but if not optimised properly, the solution might not be what you thought it would be. Are you falling victim to one of these mistakes?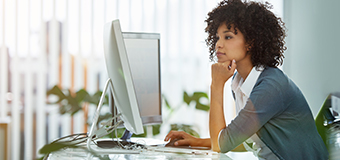 The common themes of the successful, and less successful, Direct Sourcing programs
Direct Sourcing is on an upwards trend. But if it's such a hot topic, then why does everyone have a different definition of it.