BLOG

null
Director Digest: Bradley Pierson - President, Enterprise Solutions, Americas
DIRECTOR DIGEST
BRADLEY PIERSON - PRESIDENT: ENTERPRISE SOLUTIONS, AMERICAS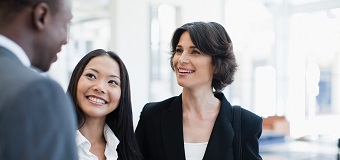 People power our success.
And we're fortunate to have some of the very best leading our operations across the globe, showcasing innovation, a deep understanding and a real passion for solving the problems our clients face when it comes to sourcing, attracting and retaining top talent.
Their experience and insights are fundamental to Hays and sharing this vision enables us all to deliver the tools, technology, and insights to build more strategic workforce solutions in partnership with our clients.
In the latest installment of the Director Digest series, President of Enterprise Solutions in the Americas, Bradley Pierson, offers an overview of the evolution of workforce strategies in the US amid volatile demand patterns, disruptive technology and growing economic uncertainty.
A unique challenge in the US
The US market stands alone in its size and maturity, accounting for almost a third of the global staffing market and 58% of the outsourced market, in which Managed Service Program (MSP) and Recruitment Process Outsourcing (RPO) solutions are overseen by an external partner.
The rate of growth has been phenomenal. Just 20 years ago, a large program would have been valued at around $30 million in spend for an MSP. Fast forward to today, and our teams are implementing programs that are in excess of over $1 billion dollars in the US alone.
The maturity of the market presents its own set of challenges. For example, there is a shrinking number of organizations seeking an MSP provider that do not already have an agreement in place. As a result, our value proposition needs to set us apart from our competitors, encouraging organizations to make the shift to a holistic workforce solutions partner.
As we realign and restructure to deliver our services as part of a 'one Hays' approach, the quality of support and services we can offer becomes increasingly evident. Regardless of whether it's an MSP, RPO, PSL – or any of the other acronyms in workforce management – we are ensuring our clients sit at the center, guiding the strategies that we select to help resolve complex challenges.
Combining the scope and scale of our services across the globe can also unlock new opportunities for our clients. Direct Sourcing, for example, is a relatively new strategic solution in the US, but it's an area in which Hays has amassed decades of experience in other regions. The value add for our clients as we facilitate faster, more cost-effective access to talent is incredible.
We also operate with fewer legislative restrictions than our counterparts in EMEA or the APAC regions. This presents both opportunities and challenges, allowing us to be more creative in how we manage our MSP programs for example, sourcing across a range of talent networks. We have to ensure that we are upholding our responsibility as a leading global organization, doing the right thing for our people as we strive to meet the demands of our clients.
The Great Resignation is showing signs of slowing down
Recent data from July's US Staffing Industry Pulse Report shows signs that the so-called 'Great Resignation' may have hit its peak. According to the report, a 'relative weakness' was seen in new orders, with just 35% of respondents reporting a net increase of new orders. This was the lowest rate since July of 2020 and materially down from the 84% in August of last year.
Further proof is found as you turn to some of the biggest employers based in the States. Amazon, Alphabet and Meta have all confirmed that they are slowing down their hiring initiatives.
The challenge here at Hays is finding the right balance between 'over-hiring' and ensuring we provide our clients with the right talent, in the right place at the right time. We're identifying and implementing a range of solutions to enable that crucial balance. Most recently, this has involved targeted 'temp to perm' conversions, allowing organizations to bring in new talent and get a sense for the urgency and longevity of demand, without immediately requiring a full-time commitment from companies.
Naturally, the number of vacancies remains high. At the end of May 2022, there were 11.3 million open jobs across America, with a voluntary quit rate 25% higher than pre-pandemic levels. Our clients are turning to us for the answers – and for me, it comes down to doing the basics of workforce management – but doing it well. We need to be across the volume of talent available in different markets and industries, relevant skillsets, expected renumeration rates and incorporate alternative or emerging talent platforms with ease.
It's about finding the right mix, specific to the needs of our client, to help them succeed in a more complex world of work.
A common problem requires tailored solutions
The Great Resignation has certainly shaped the conversations we are having around sourcing talent, but we are also supporting a number of clients as they look to strengthen retention rates amid such widespread candidate uncertainty.
There are growing concerns surrounding the 'messy' state of return-to-office strategies.
The truth is, it may well be messy to begin with. You can't solve the problem with a single solution, because the remote or hybrid working arrangements that organizations are eager to implement must be carefully tailored to the needs and preferences of specific individuals and the roles they execute.
I like the 'togetherness' of office working, but I also don't think we will ever return to spending the week working from just one place – nor do I think it's the right thing to do. We've seen how increased flexibility and sustained productivity can co-exist, so there is no reason to enforce a single system for everyone. Our working patterns, personal lives and productivity preferences simply don't align.
Organizations will need to consider different ways to invest in 'togetherness'.
Making a meaningful commitment to ED&I
The Black Lives Matter movement in the US has shone a harsh spotlight on the inequities facing ethnic minorities in the workplace. The statistics are shocking, with research indicating that candidates with 'distinctly Black names' have a lower probability of hearing back from companies they applied to than those who don't.
To say it's a complicated problem is an understatement. But I think the harshness of the spotlight is shaping attitudes in the world of workforce planning for the better.
Following the initial reactions and commitments to a more diverse 'slate', organizations are increasingly looking much further upstream, recognizing that while statistics are a good starting point, they can't solve the issue single-handedly.
The demand for work is prompting companies to extend the opportunity, breaking down silos that may have previously prevented certain groups from achieving their ambitions.
Companies are offering apprenticeships, immersive training opportunities and are more open to candidates who are willing to learn on the job. Google, for example, offers a range of virtual 'sprints' and residencies to those looking to 'build their future'.
More than ever, we're seeing companies that are genuinely trying to solve the problem, and not trying to simply make it look like the problem is being solved. One area where we've seen effort like never before is in the contingent workforce.
Historically, when it came to the implementation of an MSP, there was a huge focus on the diversity of suppliers, but this was not matched in the diversity of candidates. It's not a quick fix – data collection can prove tricky – but at Hays we are actively trying to advance our capabilities.
Digital disruption won't be good for everyone
The US faces a difficult challenge as we look ahead to a digitally driven future. Data from McKinsey illustrates how automation is creating 'sharply different paths', threatening to widen existing disparities between high-growth cities and struggling rural areas.
Organizations have a crucial role to play in ensuring that this disruption does not create a chasm in opportunity. Personally, this is where I think the investments made in learning and development will come to the fore.
Companies need to ensure that people have the skills needed for success throughout the various stages of their career. Of course, they aren't doing this altruistically. There is a need for talent and many leaders are aware of the value of investing – and subsequently retaining – rising stars.
We need to ensure we are educating and training people to do tomorrow's work.
The technology trends I'm watching with interest
I'm always interested in how people are building better tools for organizing the workforce.
Recruiters and staffing solution providers will not be replaced by machines. But these machines can bring us ever closer to the problems our clients face, making us more efficient in sourcing and selecting the talent they need to exceed their ambitions.
Projects that enable the automation of a huge number of 'back-office' functions such as data-collection, for example, can remove so much of the administrative burden associated with large-scale workforce strategies.
It might not be as 'sexy' as robots or immersive workspaces, but these automated processes can be incredibly powerful in improving both the candidate and client experience.
Our clients face a more complex world of work
I'm not sure if the word 'volatility' truly describes the state of the market, but it's perhaps the closest I'll get to conveying the challenge facing our colleagues and clients without resorting to an additional blog (or five).
The July 2022 US Jobs Report highlighted the converging headwinds of inflation, rising interest rates and supply chain disruption expected over the next 12 months. There's talk of a recession and you can feel the hesitancy emerging after a period of intense growth and change for many organizations.
It's amid this uncertainty that Hays can really showcase our value to clients. Our global scale, flexibility and established talent networks ensure we have the breadth and depth needed to keep a pulse on the market. We know where key skills are located, what workers in these talent networks are searching for and we are committed to keeping them engaged.
We're leveraging our global footprint and combining this with specialist, localized knowledge to tackle the talent challenges that our clients will face in the coming months. Preparation is key – and I know our teams are ready.
A new look for a new Hays
I'm incredibly excited by the transition to a 'one Hays' approach.
We are still in a period of growth in the United States. Being able to leverage the whole of Hays will put us in a position where we can challenge 'business-as-usual' thinking, approaching the problems our clients face with a more collaborative and innovative mindset.
It certainly won't be an easy twelve months – I'm sure the economy has a few more twists and turns in store for us all. But with a strengthened brand and a focus on the problems our clients face, I think we'll come out stronger, better and faster than ever before.
AUTHOR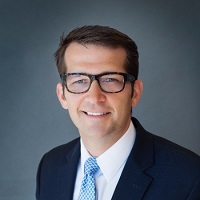 Bradley Pierson
President, Americas, Enterprise Solutions
Having worked for over 18 years in the recruitment and staffing industry, Bradley now serves as Americas President for Enterprise Solutions.

Bradley focuses on identifying and developing talent while at the same time leveraging the Hays 'Talent Forward' approach to help organizations thrive. This includes leading the sales and delivery effort as well as maintaining senior client relationships to help them maintain a competitive advantage in talent acquisition utilizing Hays' MSP, RPO, technology and modular services.

Bradley's career has afforded him the opportunity to be an integral part of the rapid growth of the outsourced talent acquisition industry globally while serving in various capacities for a diverse clientele. Prior to re-joining Hays in March 2020, he managed Google's technology ecosystem for its contingent workforce program.
Other content we thought you'd be interested in