Enterprise Solutions homepage banner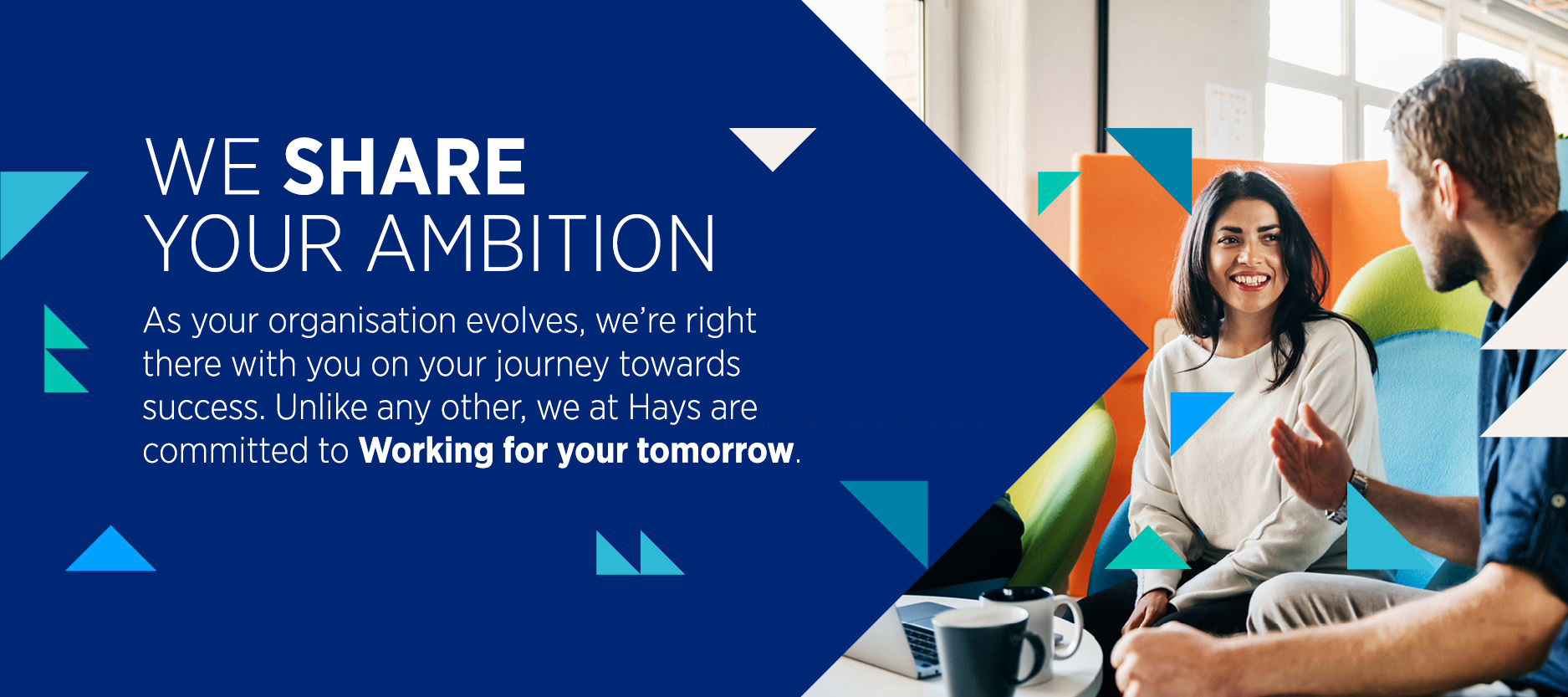 Enterprise Solutions intro description
Building tomorrow's workforce strategy, together
The same passionate people.
The same passion for people.
But with a simplified structure, a strengthened brand and a more complete set of workforce solutions to be the partner our clients need in order to achieve their ambitions.
This is Hays. United under one name to better reflect the business we are now, and the one we are striving to become in the future.
We are reimagining our visual identity, redesigning the architecture of our organisation and redefining the scope and support of our services and solutions.
We'll continue to deliver the high-quality service and expertise that our clients have come to expect.
But we're better positioned than ever before to meet your needs.
With a focus firmly on the future, we'll enhance and expand our services, from permanent and contingent outsourced solutions, bespoke advisory services and market insights to salary benchmarking and employer branding.
Partnering with you to provide the knowledge, expertise and innovation needed to shape a truly holistic workforce strategy, together.
We're always learning, always one step ahead, and always working for your tomorrow.
industry leading expertise
OUR INDUSTRY LEADING EXPERTISE
4 in a row homepage services