null
How to look after your team's well-being whilst remote working during COVID-19
HOW TO LOOK AFTER YOUR TEAM'S WELL-BEING WHILST REMOTE WORKING DURING COVID-19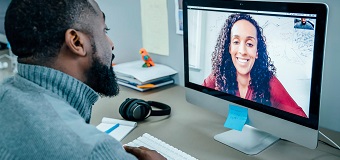 Coronavirus (COVID-19) has led business leaders to activate the Business Continuity Plans (BCPs) we all hoped we would never have to. As part of our workforce solutions we take our status as a trusted guide in navigating the complex world of work seriously. Currently we're taking actions to help our clients onboarded workers to start work remotely, or in a quite different work environment than before. We're helping them change shift patterns, rapidly ramp up workforces and ensured continuity of service from staffing suppliers.
But most importantly, our unique position in the workforce ecosystem is enabling us to support them in ensuring BAU with their current workforce. As our clients take the necessary actions to protect their employees, we are fortunate enough to hear how hundreds of organisations are looking after employees' physical and mental well-being.
In this blog I'll be sharing with you some of the tips and actions that anyone can take to make their teams lives easier in this time of crisis. All based on best practice from some of the most prestigious and progressive organisations and experts around the world, our own clients and people managers. Here are my tips on how you can help your teams adapt to this new normal.
Addressing anxiety with aligned leaders via 15-minute daily huddles and one source of truth
In a changeable and fluid environment many of your employees will increasingly feel anxious about the future. So, during something like the COVID-19 pandemic it is important people leaders are mindful of this anxiety, and supportive of not only their physical well-being but perceptive of any increased mental stress they may be experiencing.
Whilst events are unfolding it is important that there is one single source of truth for people to reference for absolute clarity and ease their fears. For your leadership team this must be at a minimum the latest advice and guidance on COVID-19 from official health organisations, such as WHO, NHS and CDC and your own workforce policies and contingency plans.
For your employees you should have a central intranet page with updated policies and information on things like expanded sick leave, new travel restrictions, quarantine procedure and remote working practices. Whilst frequent communication is important, one of the biggest causes of anxiety here can be mixed messaging, with your employees left unsure what to do.
Leaders should be constantly communicating and roundtabling issues- with the agreement of cabinet rule as the outcome. This can be as simple as 15-minute daily stand-ups, sharing updates on the impact, actions being taken and best practice between team leaders.
This will enable you to efficiently share best practice and effectively trigger actions for speedy and sufficiently flexible responses. Without this alignment you risk having teams working to different assumptions and making tactical decisions.
Ensure open lines of communications with your employees to unite remote workers
In addition to daily huddles, if you don't have them already you should establish communication channels and protocols. I manage an international team, so I have a lot of experiencing in uniting people across locations. As I state in my 'how to unite remote teams' blog – frequent communication is even more important than usual when you have teams working in multiple different locations- but this shouldn't just reply on one channel or method, such as e-mail and the written word.
Make sure your team, and most importantly people leaders, are aware of:
who to contact with questions
company policies
resources to support remote working and promote increase levels of well-being, health and hygiene

Two-way communication is vital. Not only for things like confidential self-reporting, but for engagement and morale too. I use video a lot in managing and communicating across my teams. This means not only can I see their engagement, but I can pick up on the verbal and non-verbal cues that come from seeing someone's face and body-language.
But in times of mass remote working for people it's important not just to consider your formal communications. To avoid the isolation that can come with working from home, especially for those not used to it, encourage your teams to create virtual water-cooler moments as well as their usual daily stand-ups.
Don't under estimate the support required for those new to working-from-home
With many of our colleagues based onsite in our client's offices we're fortunate to have a better set-up than most for operating remote teams. However, for some based in our International Sourcing Centres, and back-office support functions they have never worked from home.
As we've phased the transition to remote working where relevant, in addition to stress-testing our BCPs and tech set-up, we've also been producing tips, tricks and advice for working from home. From e-mails, guides and reminders on how to stay active and healthy when working from home, to how to get access, make the most of collaboration tools and set up your home office for optimum productivity and well-being.
As my EMEA Managing Director recently reminded me, leaders often emerge in a crisis. Whilst the coronavirus crisis story is still unfolding, there will be many difficult actions we as business leaders must take. What is clear is we all have our role to play in mitigating the outbreak in any way we can. COVID-19 is first and foremost an international humanitarian issue. Now is our time to come together in ways big and small to protect and support each other.
Looking for some more leadership advice on uniting and managing teams in uncertain times? Then you might find some of my other blogs useful:
How to unite a remote workforce
Why and how to hire when times get tough
Organisational alignment: the secret to achieving your purpose and maximising business results
Or visit our new ways of working resources hub for guides on video interviewing, onboarding remotely and which tools to use and when.
For all the latest advice and guidance on COVID-19 always consult official health organisations such as WHO, NHS and CDC.
AUTHOR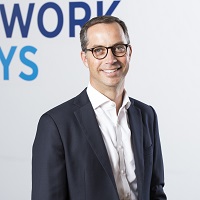 Matthew Dickason
Global Managing Director, Hays Talent Solutions
Matthew is the Global Managing Director for Hays Talent Solutions, having joined Hays in 2005. Previous roles held at Hays include Business Director in the UK and Chief Operating Officer for Asia Pacific. He is now responsible for leading the global business of Hays Talent Solutions and investing to ensure clients retain a competitive advantage in talent acquisition from the delivery of Hays MSP, RPO, technology and modular service solutions.

Prior to joining Hays, Matthew worked within Engineering, Research, Operations and Commercial areas at Johnson Matthey and Corning Inc. He has formal qualifications in Organisational Psychology and Industrial Engineering.