BLOG

null
Piecing together the pharma puzzle: part 2
PIECING TOGETHER THE PHARMA PUZZLE: PART 2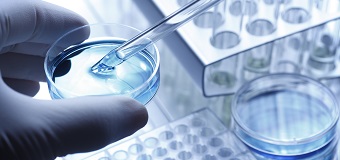 By 2040, the pharmaceutical industry is predicted to look drastically different to the world we recognise today.
Emerging technologies are driving many of these changes, with rapid digital transformation prompting a shift from the institution to the individual. As a result, the future of pharma will see a focus on sustaining wellbeing, targeted treatments and the early detection and subsequent prevention of many illnesses.
In the first of this mini-series, we reflected on the current state of the market, exploring how technology is transforming the provision of care. In part 2, we examine the challenges that lie ahead for the pharmaceutical industry – and what this means for your workforce strategy.
Patient-centric care: The future of health will see care organised around the consumer.
Following a diagnosis, patients could be offered a treatment tailored to their genetic profile, eradicating much of the trial-and-error process that is commonly associated with contemporary medical treatment.
To support this welcome reduction in the time from diagnosis to treatment, the pharmaceutical industry will need to embrace new technologies in order to advance research and develop more effective therapies. Machine Learning and Big Data are predicted to unlock 'more profound insights' into disease progression, tapping into the wealth of unstructured data currently held in electronic health records. 'Always-on' digital health devices and wearables will facilitate real-time monitoring, marking a departure from static clinical trials.
As well as embracing the opportunity offered by advances in technology, the pharmaceutical industry will also be required to review their manufacturing processes, with personalised treatment requiring much smaller samples of medication tailored to the genetic profile of the individual.
What this means for your workforce strategy: As we look ahead to an era in which 'blockbuster drugs' are no longer used to treat large portions of the population, those who embrace the shift towards modular manufacturing, in which companies produce multiple batches of various types of drugs, will be best placed to thrive in Pharma 4.0.
Pharmaceutical organisations of all sizes will need to consider how they source skills in a way that enables them to scale quickly to match peaks in demand, while simultaneously remaining agile enough to accommodate an ever-evolving production line.
For some, the solution will lie in dedicated strategies such as Direct Sourcing, which allows organisations to engage talent from pre-established candidate pools. With immediate access to contingent talent who have already been vetted to ensure suitability for the role, pharmaceutical companies will benefit from a faster time to hire and an increase in the speed-to-productivity.
Precision intervention: In addition to an overhaul in the patient experience, the future of the pharmaceutical industry will also be impacted by technologically driven changes to the way in which illnesses are treated.
Medtech companies are investing in robotic technology that is predicted to advance surgical capabilities. It is hoped that these developments will bring previously inoperable or high-risk sites, such as the spinal cord or brain, within reach, reducing our reliance on systemic therapies and radiation.
Nanotech particles have the potential to enter diseased tissues and deliver more precise intervention. Similarly, 3D-printing and tissue engineering offer customised, low-cost medical intervention tailored to the unique physiology of the patient.
What this means for your workforce strategy: For many pharmaceutical organisations, these innovations will demand dramatic repositioning. Advances in technology will reduce or eliminate the current reliance on prolonged drug therapy to manage many diseases, with questions raised regarding the relevancy of major classes of drugs including chemotherapy, insulin and drugs for inflammatory conditions.
Organisations will need to consider not only how they embrace innovation, but also how to tap into the skills needed to drive forward these changes.
With 'talented techies' in short supply, many companies are looking inward, encouraging high-potential employees to undertake short-term secondments. Equipped with a fresh perspective, these individuals are unblocking barriers to innovation, while also developing new skills that can be taken back to their regular roles. KPMG labelled secondments a vital 'capability build' for forward-thinking organisations, but also a quality retention tool for top talent.
To leverage the value sat within their talent ecosystems, pharmaceutical companies will require an advanced HR and Recruitment technology stack that offers a holistic overview of current capabilities.
Facing the challenge ahead
As technology increasingly facilitates a mindset focused on prevention rather than cure, greater tailoring of drug regimens and the deployment of advanced medical procedures, the sales volumes of drugs are predicted to decline.
How pharmaceutical organisations respond to this shift today, will dictate their ability to compete tomorrow. An overhaul of operating models and a fresh focus on innovation will be vital if they are to secure their space amid a 'drastically different' industry.
In the final part of this series, we'll tackle two more challenges facing the pharmaceutical industry, reflecting on how an evolution in process will need to be matched with a change in culture – and how organisations can attract, source and retain the skillsets needed to thrive in 'Pharma 4.0'.
Other content we thought you'd be interested in