BLOG

null
Piecing together the pharma puzzle: part 3
PIECING TOGETHER THE PHARMA PUZZLE: PART 3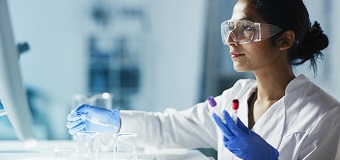 The pharmaceutical industry is entering an era in which agility is no longer favourable, but fundamental to survival.
In the first of this mini-series, we reflected on the current state of the pharmaceutical industry , exploring how technology is transforming the provision of care. In part 2, we examined the seismic shifts in process sweeping across the industry, including patient-centric care and precision intervention.
But even more important will be the people driving this change. In this final instalment, we explore how culture will be key in the battle for top talent, offering a range of top tips to guide your workforce strategy, because 'no pharma company is too big to fail'.
Tackling disruption with visibility
Natural disasters, geopolitical tensions, cyberattacks and global pandemics have exposed the complexity of many pharmaceutical supply chains – and the risks presented by disruption.
In an industry where stability is vital, organisations eager to compete will need to invest significant time and resource into devising a future-focused manufacturing strategy 'rooted in optimisation'.
Visibility will be a key pillar in the next generation of supply chains. A holistic oversight of development and delivery will allow organisations to undertake more frequent stress testing and mitigate the impact of disruption. This clarity will be matched by a need for greater agility. Many companies currently source critical materials from a single region, exposing them to shortages, should natural disasters or conflict occur.
What this means for your workforce strategy
In addition to exploring the possibilities offered by domestic production, nearshoring and offshoring supply to emerging locations, organisations must implement technology that enables quicker changes among suppliers, deploying advanced analytics to help predict potential changes with greater accuracy, if they are to survive in the new era of healthcare.
Organisations will also be required to adjust their appetite towards risk – and people will need to be at the heart of this evolving attitude.
In what is a tightly regulated industry, risk management has traditionally been siloed across several departments, including Legal, Safety and Quality Assurance teams. But to thrive in Pharma 4.0, disruptive innovation and a quicker route to market for new treatments will be hallmarks of a forward-thinking organisation.
To balance these competing needs, companies will need to build a streamlined function of dynamic decision-makers who can identify, assess and mitigate risk. Some organisations are choosing to appoint 'Chief Risk Officers', acting as the figurehead for agreeing risk tolerance.
A changing attitude towards process must be matched by a shift in how companies attract and engage with people. The gig economy is gaining momentum in an industry that has traditionally favoured full-time, permanent employees. In a bid to accommodate an ever-evolving research, development and production line, organisations are increasingly looking to temporary talent to close the capability gap.
Companies will need to consider how they integrate contingent workers from diverse talent pools to drive forward their change agenda. A failure to make room for risk will see some organisations left behind by new entrants who are able to source skills and navigate regulation to 'get their products piloted and into the market more quickly'.
Purposeful redirection
The onset of the COVID-19 pandemic and the subsequent race to develop a vaccination transformed many pharmaceutical companies into household names, almost overnight.
While treatments will always divide public opinion, the sector did benefit from its time in the spotlight. An APCO Worldwide survey found that 52% of respondents had a more positive perception of pharmaceutical companies than before the pandemic began.
Close collaboration, a focus on innovation and a unifying purpose that spanned the globe revitalised the industry, with reputational analytics company Caliber stating that the attention afforded by the COVID-19 pandemic offers a 'once-in-a-generation opportunity' to emphasise importance and repair reputations.
What this means for your workforce strategy
How pharmaceutical companies reconcile this recent praise with a return to business-as-usual will form a crucial strand of their attraction and retention strategy.
Pharma was the 'place to be' just a few decades ago if you wanted a tech job. But the continued proliferation of AI, Machine Learning and Big Data means that companies are no longer competing solely within their sector, but also facing competition for critical skills from emerging technology companies and start-ups.
The growing desire for data analysts and data scientists amongst these industries, for example, means that demand is anticipated to be four times higher than supply.
To support talent acquisition, pharmaceutical companies must build an Employer Value Proposition fit for Pharma 4.0. Candidates are increasingly searching for organisations that champion innovation, flexibility, wellbeing and purpose – how you reflect this within your company culture could determine your access to critical skills.
A complex puzzle
We started this series stating that the pharmaceutical industry is poised on the brink of a tech-driven transformation.
Prompted in part by the COVID-19 pandemic, the sector is indeed shifting towards a world in which innovation, risk and speed reign supreme. As consumers start to expect tailored treatments and precision intervention, the pharmaceutical industry will need to challenge long-standing attitudes towards risk and regulation.
Central to shaping their direction in this new era of Pharma 4.0 will be an organisation's response to workforce planning and management. People will undoubtedly fuel progress – how you source, attract and retain the skillsets needed to thrive will require organisations to think not just outside of the box, but far beyond it.
For expert advice on your talent acquisition strategy, speak to one of the team at Hays Talent Solutions.
Find out how we supported our client in the life sciences and pharmaceutical industry to streamline their apporach
Our client has a 120-year history of advancing the field of medicine and bringing novel treatments and diagnostics to patients, they wanted an optimised and harmonised contingent workforce process as well as increased visibility and transparency in external workforce.
Read now, to find out how we created an efficient procurement process for contingent workforce as well as workload reduction for procurement and the managers.
Other content we thought you'd be interested in