BLOG

null
Today's strategies won't solve tomorrow's challenges. Is your organisation prepared for a more complex world of work?
Today's strategies won't solve tomorrow's challenges. Is your organisation prepared for a more complex world of work?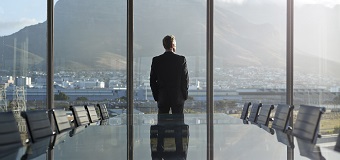 Geopolitical conflict. Social unrest. Economic uncertainty. Chronic skills shortages. With so much uncertainty and instability, many organisations are struggling to plan and prioritise their workforce objectives.
And the world of work continues to move at an unrelenting pace. Technology
disrupts our ways of working
, as jobs are automated out of existence and people grapple with being unprepared and untrained for what lies ahead. Climate change has spiraled into a
global emergency
, with consumers calling for organisations to do what is right and put the planet above profit.
The rulebook we've relied on for so long will need to be rewritten, as organisations consider innovative and emerging strategies to solve the complex challenges they face today, and the hurdles that lie ahead.
To support organisations as they navigate this path, we have identified four critical workforce challenges that organisations will face over the twelve months. In the first of this series, we reflect on the importance of preparing for tomorrow's challenges, with insights from leading experts across Hays.
Bridging the gap
Organisations are eager to pursue growth, harness a competitive edge and maintain relevancy with their customers.
But do they have the skills in place to achieve these strategic ambitions?
Preparing for tomorrow's challenges demands a level of visibility that eludes many organisations. Internal silos and inadequate or poorly optimised HR tech often leaves businesses without a clear picture of the capacity and capabilities of their existing workforce.
And this deep dive into their current skills supply must be matched with a projection of future needs, considering the impact of both external (e.g., technological innovations) and internal factors (e.g., ageing workers) on the availability of expertise.
Without a holistic understanding of the mismatches that exist between the current and desired skills capabilities, organisations cannot begin to bridge the gaps in their people strategy.
A more complex workforce composition
The capability gaps that organisations are facing aren't just wider, they are demanding a more complex mix of people, process and technology in order to solve them.
Research indicates
that the traditional mix of permanent and contingent workers is evolving to form an intricate web of human and machine.
We are entering an age in which people are complemented by digital talent. Forward-thinking organisations are
already finding ways
to combine the two, producing greater efficiency and enhancing performance. Enormous volumes of data can be screened for discrepancies in seconds,
chatbots
ensure a more responsive customer service experience and virtual assistants such as '
Cortana
' enable us to structure and streamline our workloads.
Building an agile workforce strategy will therefore require organisations to think beyond the 'buy, borrow and build' mentality and explore how technology can be deployed to optimise ways of working.
But this is a unique opportunity to reimagine the future of work:
By breaking down roles and realigning teams around key problems or focus areas for growth, organisations can automate repetitive or time-consuming tasks, empowering people to refocus their energy back into challenges that require distinctly human traits.
Technology can support in de-biasing the hiring process, including

assessment

and

onboarding

, enabling organisations to leverage diverse talent and build a more inclusive culture.
An intelligent tech stack can facilitate sharper talent mapping, enabling organisations to identify opportunities for upskilling, faciliate greater internal mobility and close critical capability gaps.
Outsourcing, onboarding and upskilling skilled professionals will remain the foundation of any successful workforce strategy. Layering in an agile technology estate offers organisations the opportunity to make working lives
'
more productive, meaningful and fulfilling
'.
All change, but one thing remains
We've faced radical changes to who, how and where work gets done. But people remain consistent in their desire for '
good
' work. Skilled professionals across all job roles and employment types are searching for work that offers purpose and an organisation that can promise a great people experience.
Tim McGrath
, Chief Commerical Officer at Hays, comments:
"Regardless of the direction that a company chooses to move in, it will be the people who will ultimately determine the success of the shift. As we look to the year ahead, finding, attracting and keeping the right people to power the progress of your company is going to become an increasingly difficult challenge.
An ever-growing list of skills are in demand, meaning potential employees have a plethora of options. Just a few years ago, organisations selected the people they wanted. Now, the onus is on organisations to prove why people should partner with them, not work for them.
To meet the challenges ahead, organisations must align business strategy and workforce planning, ensuring they have the right people, in the right place, at the right time. Failure to rise to this challenge will see companies lose out to more agile competitors".
As organisations redesign and realign their ways of working, they must remain firm in their commitment to keeping people at the core of every decision they make. Enabling connectedness, communication and collaboration across an increasingly fragmented workforce will enable people to embrace the changing world of work.
Navigating tomorrow, together
Organisations face the dual challenge of producing growth today and preparing for the new - and often unknown – opportunities that await.
Preparing for tomorrow's challenges will require organisations to have a holistic understanding of their current workforce capabilities, future skills needs – and how this aligns with their strategic ambitions.
To discuss how we help you make better decisions for your workforce strategy,
get in touch
today.
Read part 2