WARUM HAYS TALENT SOLUTIONS?
Als weltweit tätiger Outsourcing-Anbieter, Personalvermittler, VMS-Anbieter und zudem großer Arbeitgeber können wir sämtliche Perspektiven optimal abdecken. Wir werden oft gefragt, ob wir wirklich neutrale Dienste anbieten. Für liegt die Antwort klar auf der Hand. Wir stellen seit 1994 MSP-Programme bereit und verwalten heute für Unternehmen auf der ganzen Welt Zehntausende Ressourcen pro Woche. Wenn unsere Lösungen nicht die besten für unsere Kunden wären, würden es uns heute nicht mehr geben.
Von lokalen Dienstleistungen bis hin zu länderübergreifenden und regionalen Vereinbarungen sind wir dank unserer Erfahrung, Infrastruktur, Marktkenntnis und Fachkompetenz bestens aufgestellt, um Sie in jedem Umfang und an jedem Ort zu unterstützen.
Talent Solutions as diverse as your workforce management requirements
The talent market is not static, so your workforce programme shouldn't be either. Which is why we don't just specialise in just one service, model, sector or place.
In addition to being a diversified global contingent workforce solutions provider, we are also part of one of the world's biggest staffing companies. Add to this our VMS business and large global employer ourselves, we're in a unique position to advise on all sides of the coin.
A track record of delivering a comprehensive suite of workforce solutions
People often ask us how they can we be sure we'll offer a truly neutral service. For us the answer is simple. We have been providing MSP programmes since 1994 and now manage tens of thousands of resources every week for organisations across the globe. If we didn't provide the best solution for our clients we wouldn't still be here today.
We can deliver both Neutral, Master, or Hybrid vendor MSPs. And whilst we are also technology agnostic, as the owner of a Vendor Management System, 3 Story Software, we can offer a bundled service with single accountability and integrated processes. In addition to being equally adept at leveraging our experience and partnerships to optimise your chosen third-party technology.
Permanent and contingent recruiting expertise is core to our DNA. Our comprehensive suite of services will future-proof your organisation – ensuring our partnership can grow and change as your needs evolve.
For the most progressive clients these complementary technology-enabled solutions can be combined designed to deliver on the promise of Total Talent Management.
Global reach, local expertise
Having an agile solutions partner is vital if you're to deliver the flexibility in workforce your company demands. With over 250+ offices across the globe, our vast networks and local expertise is unrivalled.
From localised services to multi country and regional agreements our experience combined with the infrastructure, market knowledge and expertise of the world largest specialist recruitment company means we are uniquely positioned to support you whatever the scope and location.
Turning great strategy into great performance
You don't want a new Manged Service provider. You want better outcomes than you're getting today. Delivered quickly.
We provide that by concentrating resources on what matters most- supporting your stakeholders to get the talent they need, in the right place for the right price. For example, we don't just train our implementation team in change. We educate all our employees about our change methodology.
Our experience, market insights, and process rigour make our experts your agents of change, delivering the agility, innovation and expertise you need to respond to the market.
Delivering results and peace of mind in a risky world
Proven, repeatable process. It may not sound exciting or inspiring, but this discipline and attention to detail is fundamental if you want your organisation to thrive.
Our global experience and network of local offices around the world means we're able to fulfil your global talent objectives, without ever losing sight of local complexities.
Every customer journey is underpinned with policies, processes and supporting mechanisms to ensure consistent, optimised, delivery. Our six-stage recruitment framework acts as the foundation of every one of our programmes, to instil service excellence across the full recruitment value chain: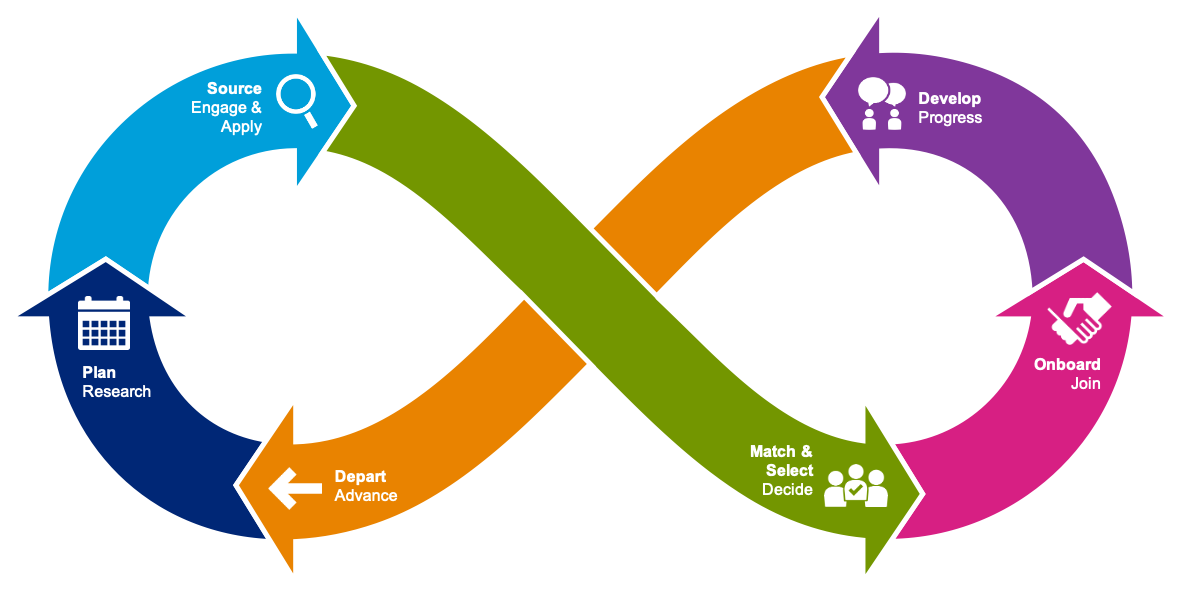 We recognise everyone's reason for contingent workforce process review and MSP journey is different. You may not need support at every step. However, by taking this holistic view, we identify where the real moments that matter to drive your hiring manager and worker satisfaction scores. And to ultimately deliver the results that drive performance.
Find the best MSP provider for your needs
Get an inside look at how to identify, and ultimately select, the MSP solution that best aligns with your specific requirements and budget.